Klebl's four year road to glory
Canada's Paralympic cross-country skiing gold medallist will spend more time in Asia acclimatising ahead of the PyeongChang 2018 Paralympic Winter Games.
30 Aug 2015
Imagen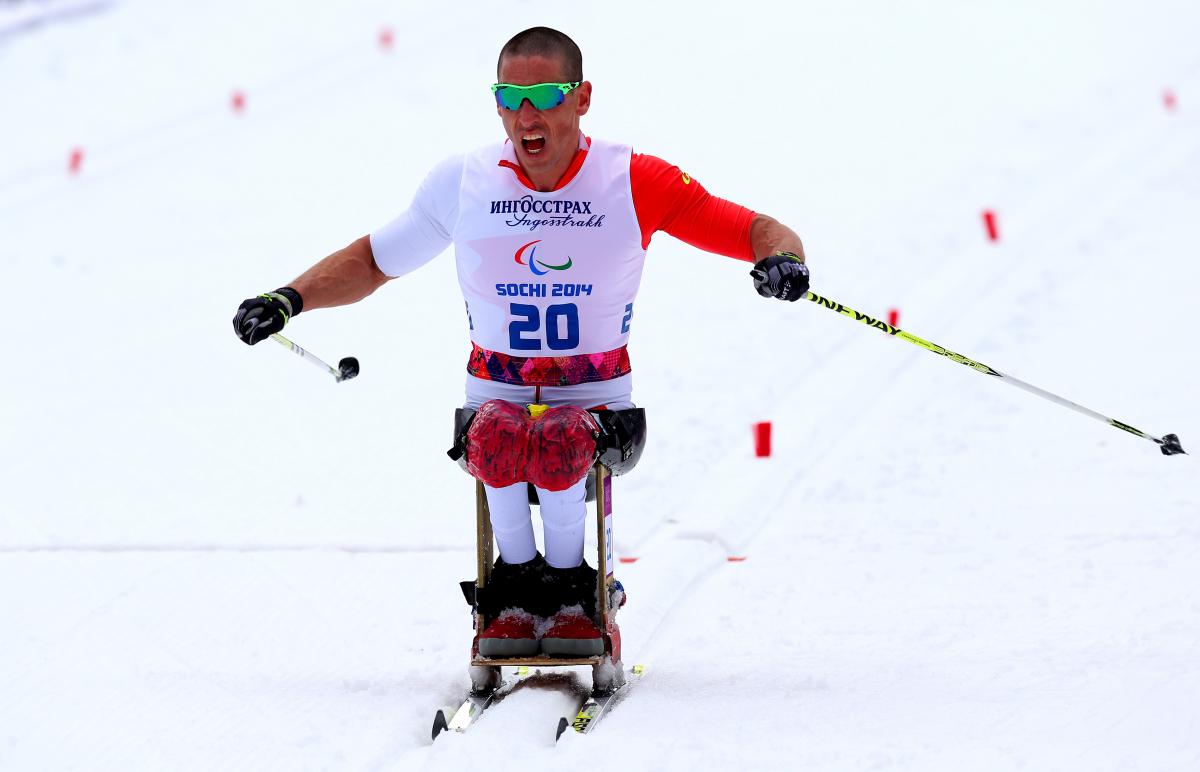 ⒸGetty
By Richard Waterhouse | For the IPC
"I set out a plan with my team at the start of the season with a four year goal in mind which is the Paralympic Games."
Canadian Paralympic cross-country skiing champion Chris Klebl has set out a four year plan as he prepares to compete at his fourth Paralympic Winter Games in 2018 in PyeongChang, South Korea.
The 43 year-old sit-skier travelled to Japan for the first time last season for one of the final IPC Nordic Skiing World Cup events in Asahikawa and he will be spending more time in Asia over the next few years, adapting to different surroundings and the difficulties when travelling long distance.
"I had never competed in Asia before last season," said Klebl. "I set out a plan with my team at the start of the season with a four year goal in mind which is the Paralympic Games.
"I am looking to compete in PyeongChang and so we wanted to look at what it would be like to travel to Asia and partake in races in Japan prior to competing in Korea."
The Canadian has got used to travelling over the past few years, spending an increasing amount of time on the road.
"I love to travel. I am only home for 140 days a year so I spend a lot time elsewhere and that involves a lot of sacrifices but I think the benefits outweigh the sacrifices.
"You have to figure out how to travel well or else it can be a constant struggle.
"But I really enjoyed Japan and their hospitality was fantastic. I managed to spend a number of days in Tokyo after the World Cup."
Following his experiences in Japan, Klebl feels that a lot of the athletes from Europe will find it difficult to adjust to the new surroundings.
"Jet lag when you're travelling west is 97 per cent easier than when you're travelling east and I have noticed that every time I have gone to New Zealand, and it was the same when I went to Japan.
"It will be interesting for the European teams who aren't used to travelling long distances east. So good luck to them," laughed Klebl.
Despite finishing third in the overall World Cup rankings last season, Klebl struggled to build on his 10km gold medal from the Sochi 2014 Paralympic Winter Games at the 2015 World Championships in Cable, USA.
For him and his Canadian team mates, there was less expectation going into Cable 2015.
"The World Championships were exceptionally early in the season and as a team we structure our training around being fast later in the season so although the result wasn't what I wanted it was a good indicator for where we were physiologically.
"The results don't matter as much for me. I feel it is about continuous improvement after every season. What happens in a race is just up to 45 minutes of one day out of 365 days a year and I prefer to look at how much I have progressed over a year as I like to follow a plan.
"If I am continuously improving and making progress then for me that is a successful season.
"Over the next year there may be a slight rise in the amount of time I spend to train as I will be looking to make some incremental changes to my technique and increasing my power."
Klebl is hoping that the field sizes will also increase next year after noticing a drop in numbers following the Paralympic Games which he believes has been due to travel expenses.
"I race to compete against all the best athletes in the world and if they aren't there then that lessens the desire of competing.
"I am hopeful that the field sizes will be bigger this winter and that will give us a clearer picture of what's going on in the various categories."
The 2015-16 IPC Cross-Country and Biathlon calendar will be confirmed shortly.