Landgraaf spells trouble for Thursday's victors
In a reversal of fortunes, three of Thursday's IPC Alpine Skiing gold medallists failed to finish in a day at SnowWorld in Landgraaf, the Netherlands.
23 Nov 2012
Imagen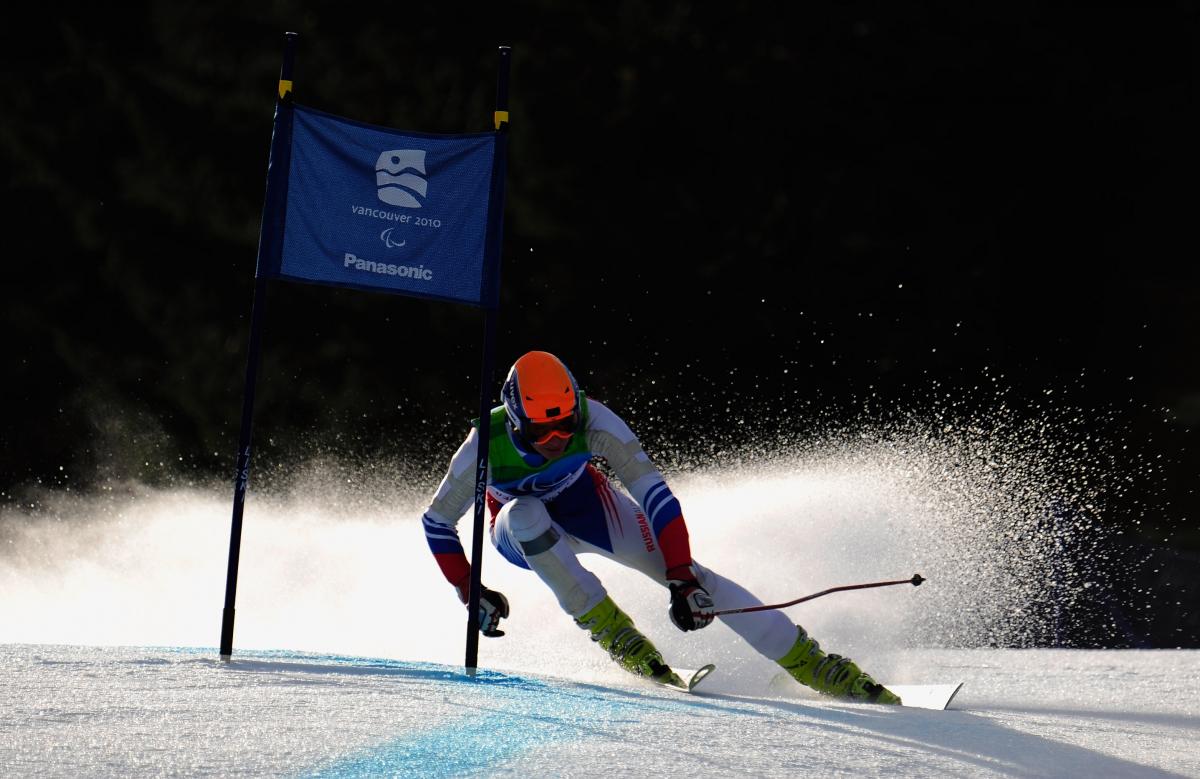 ⒸGetty Images
By IPC
The women's sitting event had a total reversal of fortunes when none of the German medallists from Thursday made it to the podium.
Three of Thursday's winners – Russia's Valery Redkozubov and Alexandr Alyabyev, and Germany's Anna-Lena Forster – crashed out on the second day of racing at the IPC Alpine Skiing event in Landgraaf, the Netherlands, leaving the door open for their opponents to take the prize.
The women's sitting event had a total reversal of fortunes when none of the German medallists from Thursday made it to the podium. Forster and Anna Schaffelhuber were disqualified after a bib mix-up, and Manuela Jelen finished sixth, despite skiing 20 seconds faster than her first race.
Instead, the gold went to Great Britain's Anna Turney (1:52.33), silver to Sweden's Linnea Ottosson Eide (2:02.40) and bronze to the Czech Republic's Kristyna Krenova (2:20.82).
Italy's Alessandro Daldoss improved his previous time by more than 3 seconds in the men's visually impaired slalom to take gold (1:27.36), after Redkozubov and Thursday's silver-medallist Spain's Gabrial Juan Gorce Ypres did not finish the second run. Switzerland's Hugo Thomas took silver (1:34.31) and Ukraine's Dmytro Kuzmin (1:34.73) won bronze.
Russia's Alexander Vetrov shot to first place (1:20.59) in the men's standing event after Alyabyev did not finish the first run. Switzerland's Christophe Brodard moved up to silver, skiing 4 seconds faster than Thursday (1:20.90) and the Netherlands' Thomas Mulder was pushed down to third place (1:21.44).
Germany's Thomas Nolte was the only male incumbent to hold onto his pole position, finishing in a quicker time of 1:22.68 in the men's sitting event. With the Netherlands' Kees-Jan van der Klooster not finishing the second run, the Czech Republic's Oldrich Jelinek climbed up into second place (1:25.52). Austria's Andreas Kpafinger finished third again (1:26.58).
Korea's Jae Rim Yang (1:45.07) won her second gold and Spain's Ana Maria Selvi Solsona (1:51.42) her second silver in the women's visually impaired slalom. Great Britain's Millie Knight took bronze (1:52.34).
The women's sitting competition was the closest yet, with the top three finishers within one second of each other. The Netherlands' Anna Jochemsen topped the podium once again (1:28.62). Russia's Mariya Papulova came second (1:29.01) and Finland's Katja Saarinen moved down into third place (1:29.51).
For full results, please visit the IPC Alpine Skiing results page.
In the snowboard competition, results remained unchanged for the top two spots in the men's lower limb category with New Zealand's Carl Murphy (1:04.47) taking gold and Canada's Tyler Mosher (1:07.65) winning silver again. Thursday's bronze-medallist Merijn Koek finished a disappointing 12th, allowing Murphy's teammate Byron Raubenheimer (1:17.47) to move up to third place.
The men's upper limb race also held its status quo in the top two with Great Britain's Ben Moore (1:09.30) taking his second gold and Italy's Roberto Cavicchi (1:12.77) silver. France's Benoit Moreau was pushed into fourth and Cavicchi's teammate David Preziosi (1:16.97) took bronze.
In the women's race, Sara Dorigatti scored a time of 2:05.39 in the upper limb impairment class. The Netherlands' Bibian Mentel (1:07.79) dominated the race to win gold in the lower limb impairment group. Her teammates Ilse van Rhenen (2:02.36) and Lisa Bunschoten (2:52.48) came second and third respectively.
Related Documents