Laura Misener confirmed as VISTA 2017 keynote speaker
Misener is a member of the IPC Social Legacy Forum and also serves as a professor in Ontario, Canada.
21 Mar 2017
Imagen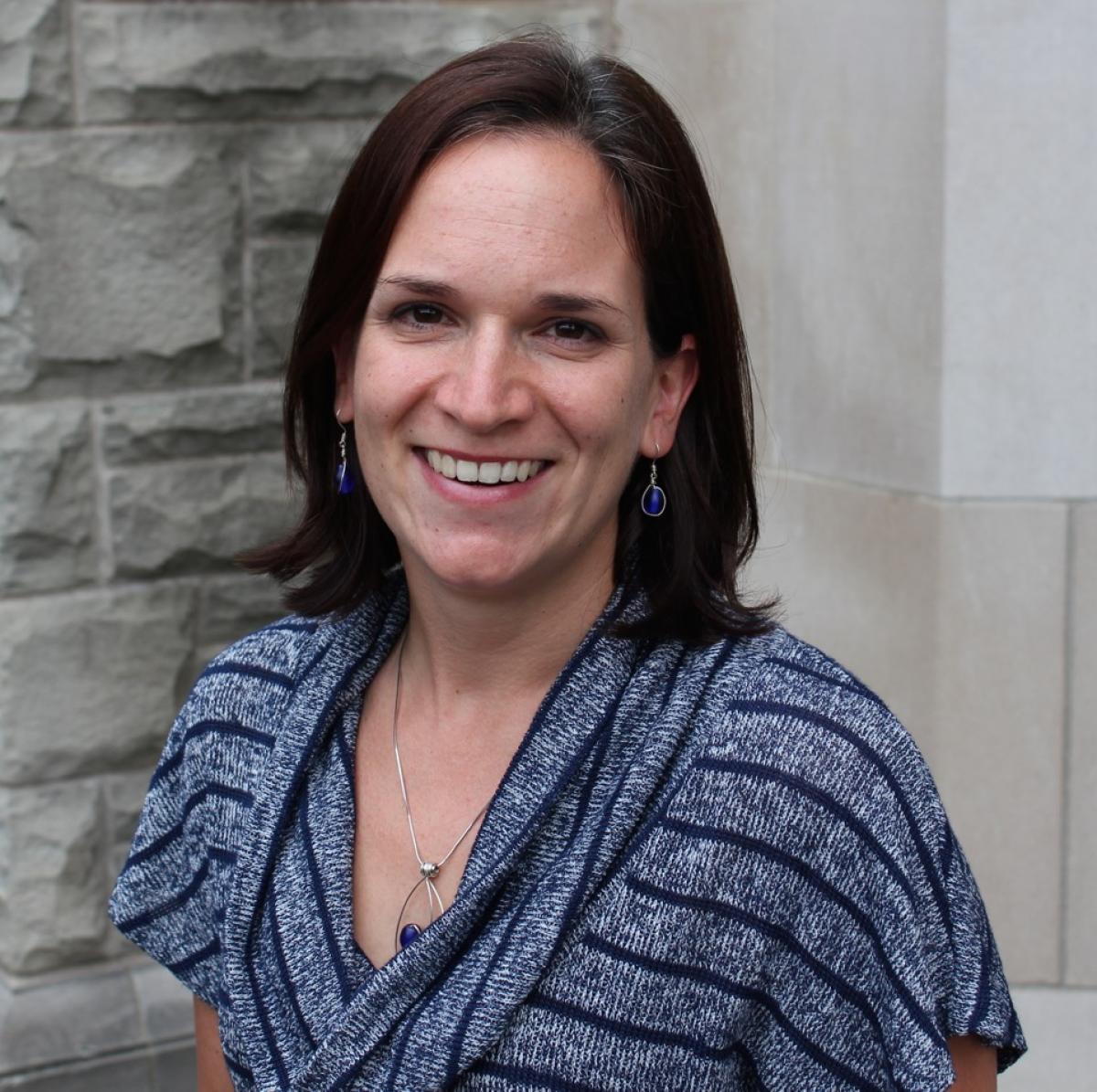 ⒸLaura Misener
By IPC
"I am proud to be able to share my work on disability sport impacts with the broader sporting community,"
Veuillez trouver la traduction française ci-dessous
English
Professor Laura Misener has been confirmed as a keynote speaker at September's VISTA 2017 Conference in Toronto, Canada.
The Canadian native currently serves as an associate professor at the school of kinesiology at the University of Western Ontario. She is a member of the International Paralympic Committee (IPC) Social Legacy Forum that advises the IPC Sports Science Committee on the strategic objective: socio-economic determinants of Paralympic success.
"I am proud to be able to share my work on disability sport impacts with the broader sporting community," Misener said. "It's particularly relevant to me to be able to be part of this conversation in Canada where I work closely with disability sport groups on promoting opportunities for sport participation."
The theme of this year's conference which will take place between 20-23 September is "Opportunities, Challenges in Paralympic Sport Science & Sport Medicine Support."
With her expertise, Misener will share her knowledge about the impact of the Paralympic Games on opportunities for participation in sport, attitudes toward disability and overall governance of disability sport.
"The aim of my talk is to move our conversation beyond the barriers to participation and consider how we can negotiate constraints in social and infrastructural context to improve opportunities, spaces, and places for participation," she said. "I will be drawing upon my work of three ongoing studies on Event Legacies of disability sport events, media representations of Paralympic athletes, and governance of disability sport."
One of the main takeaways for participants, Misener said, is to "recognise the importance of interdisciplinary research on disability sport.
"Further, I hope that we can move the conversation away from barriers to considering negotiating constraints which focuses on the positive opportunities of the Movement," she said.
"In this I hope to raise awareness of the critical and difficult conversations necessary in the way we use and represent disability sport and athletes. I hope to highlight the current disconnect between the mission, vision, and values of the Paralympic Movement and challenge researchers to consider this in their research. Given the lack of research on disability sport, I hope that participants will see the importance and value of further research in this area."
The VISTA conference, an IPC biennial event, is this year hosted by the Canadian Paralympic Committee and the Canadian Sport Institute Ontario. It is designed to provide a platform for sport scientists and researchers to meet with experts in the field of sport for athletes with impairments to discuss, exchange, and gain advanced knowledge in this area.
It was first held in 1993 and has since developed a global reputation for acting as a platform for debate, discussion and dialogue on key issues relating to the growth of the Paralympic Movement.
Registration is now open at www.vista2017.com, with an early bird rate at CAD 400 (student rate CAD 200) until 15 June.
Two other keynote speakers will be confirmed soon.
Francais
Laura Misener tiendra officiellement le rôle de conférencière de VISTA 2017
Mme Misener est membre du forum sur l'héritage social du CIP (IPC Social Legacy Forum) et elle est aussi professeure en Ontario, au Canada.
La participation de Mme Misener en tant que conférencière lors de la conférence VISTA 2017, qui se tiendra en septembre à Toronto au Canada, a été confirmé.
Originaire du Canada, elle est actuellement professeure agrégée à l'école de kinésiologie de l'Université Western Ontario. Elle est membre du forum sur l'héritage social du Comité international paralympique (CIP), qui conseille le Comité des sciences du sport du CIP à propos de l'objectif stratégique relatif aux déterminants socio-économiques du succès aux Jeux paralympiques.
« Je suis fière de pouvoir partager mon expérience sur les effets du sport adapté avec la communauté sportive, a déclaré Mme Misener. C'est particulièrement pertinent pour moi de faire partie de cette discussion qui se tiendra au Canada, où je collabore étroitement avec des groupes œuvrant pour le sport adapté afin de promouvoir des occasions de participer à des sports. »
Cette année, le thème de la conférence qui se tiendra du 20 au 23 septembre est : « Occasions et défis relatifs au soutien en matière de sciences et médecine du sport paralympique ».
Grâce à son expérience, Mme Misener partagera ses connaissances concernant l'incidence des Jeux paralympiques sur les occasions de participer à des sports, l'attitude générale envers les handicaps et la gestion générale des sports adaptés.
« L'objectif de mon allocution est d'aller au-delà des obstacles à la participation et d'envisager de quelle manière nous pouvons contourner les contraintes sociales et relatives aux infrastructures pour améliorer les occasions, les espaces et les endroits qui permettent la participation, a-t-elle précisé. Je me baserai sur mon travail actuel portant sur trois sujets de recherches, soit l'héritage des événements en sport adapté, la représentation des athlètes paralympiques dans les médias et la gestion des sports adaptés. »
L'un des principaux points à retenir pour les participants est de « reconnaître l'importance de la recherche interdisciplinaire sur les sports adaptés », a ajouté Mme Misener.
« De plus, j'espère que nous pourrons orienter la conversation vers les moyens de contourner les contraintes au lieu de nous attarder sur les obstacles. Cela nous permettra de mettre l'accent sur les occasions qui se présentent au mouvement paralympique.
J'espère ainsi sensibiliser les gens sur la nécessité de tenir des conversations importantes et difficiles concernant la représentation des athlètes et des sports adaptés. J'espère mettre en lumière l'écart actuel entre la mission, la vision et les valeurs du mouvement paralympique et inciter les chercheurs à en tenir compte dans leurs recherches. Étant donné le manque de recherches en matière de sport adapté, j'espère que les participants réaliseront l'importance d'augmenter les recherches dans ce domaine. »
La conférence VISTA, un événement biennal du CIP, est organisée cette année par le Comité paralympique canadien et l'Institut canadien du sport de l'Ontario. Elle vise à permettre aux scientifiques et aux chercheurs du secteur sportif de rencontrer des experts dans le domaine du sport et aux athlètes avec un handicap de discuter, d'échanger et d'acquérir des connaissances avancées dans ce domaine.
Cette conférence, qui s'est tenue pour la première fois en 1993, est devenue la référence mondiale pour les débats, les discussions et les dialogues sur les principaux enjeux de la croissance du mouvement paralympique.
Vous pouvez maintenant vous inscrire à l'adresse www.vista2017.com et profiter d'un tarif pour les premières inscriptions de 400 $ CA (ou d'un tarif étudiant de 200 $ CA) jusqu'au 15 juin.
Deux autres conférenciers seront bientôt annoncés.