Liverpool to host 2018 BISFed Worlds
The competition will be held 9-19 August at the Exhibition Centre Liverpool.
01 May 2017
Imagen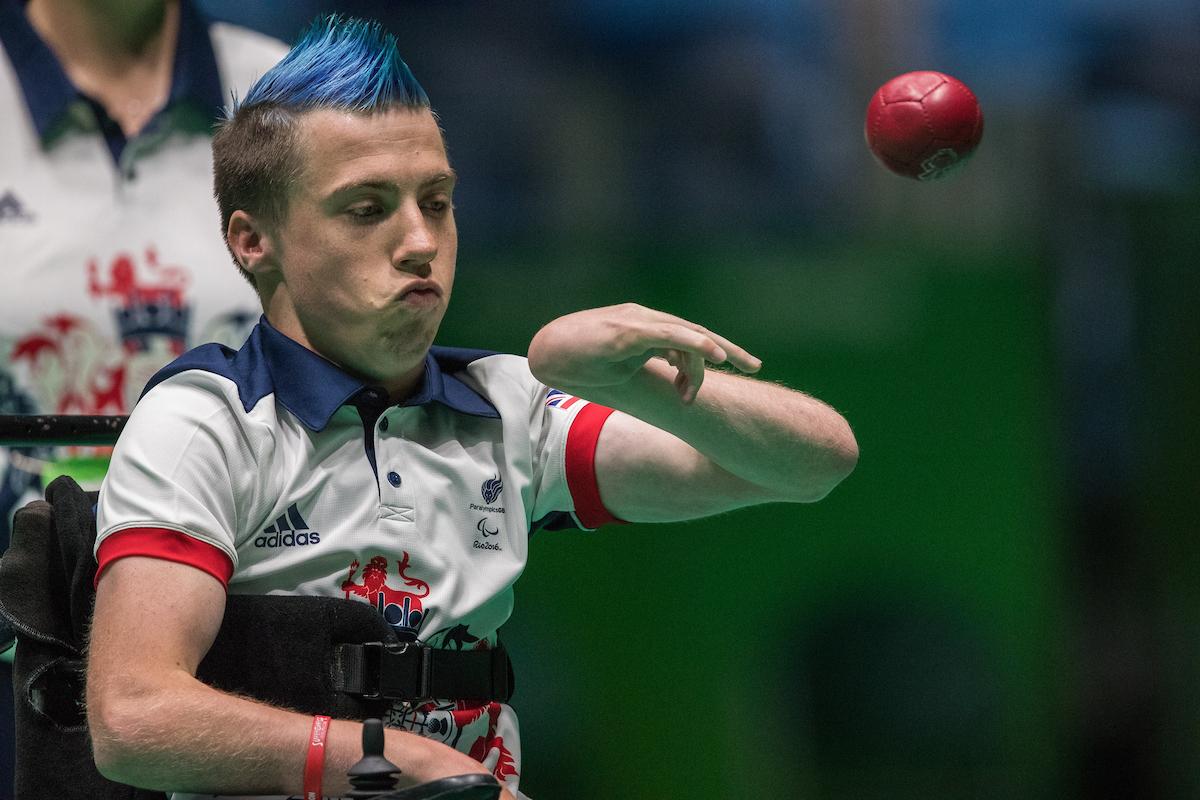 ⒸOIS
By BISFed
The Boccia International Sports Federation (BISFed) has awarded the 2018 World Championships to Boccia UK. The competition, which is the biggest and most prestigious on the international calendar outside the Paralympic Games, will be hosted at Exhibition Centre Liverpool from the 9-19 August.
Following sold out crowds in London 2012 and Rio 2016, the sport continues to grow apace internationally, with more than 190 athletes expected to travel to Liverpool, Great Britain, in their quest to become world champion.
John Dowson, Chair of Boccia UK, said: "We are thrilled to be hosting the BISFed World Championships in Liverpool next year. This is the largest boccia event on the international calendar in terms of athlete numbers and gives an excellent opportunity for innovation in showcasing the sport at a stunning location. We are extremely grateful to UK Sport and the National Lottery for their financial contribution through their Major Events Programme and to the City of Liverpool who will provide an unrivalled experience for both athletes and spectators."
David Hadfield, President of BISFed, said: "I am very pleased that the BISFed 2018 World Championships will be hosted by Boccia UK in the wonderful city of Liverpool. Boccia is the fastest-growing Paralympic sport and we expect the competition to attract more countries and more athletes than ever to an international boccia event. I am looking forward to seeing an extraordinary demonstration of Para sport in a very exciting and innovative setting."
Great Britain's David Smith, two-time Paralympic gold medallist, said: "I am so excited that the BISFed 2018 World Championships will be held in the UK. Performing in front of a home crowd in London 2012 was one of the finest moments of my career. I know the people of Liverpool are sports mad and I really hope they will take boccia to their hearts to give my teammates and I a huge boost on the road to Tokyo. I hope that by creating the most interactive and entertaining boccia competition ever we will put boccia firmly in the public consciousness and inspire the local and national disability community to get involved in the sport."
More on Liverpool hosting the 2018 BISFed World Championships can be found on BISFed's website.