Lomianki 2018: European Championships are here!
Region's best dancers will aim for perfect moves in Poland
09 Nov 2018
Imagen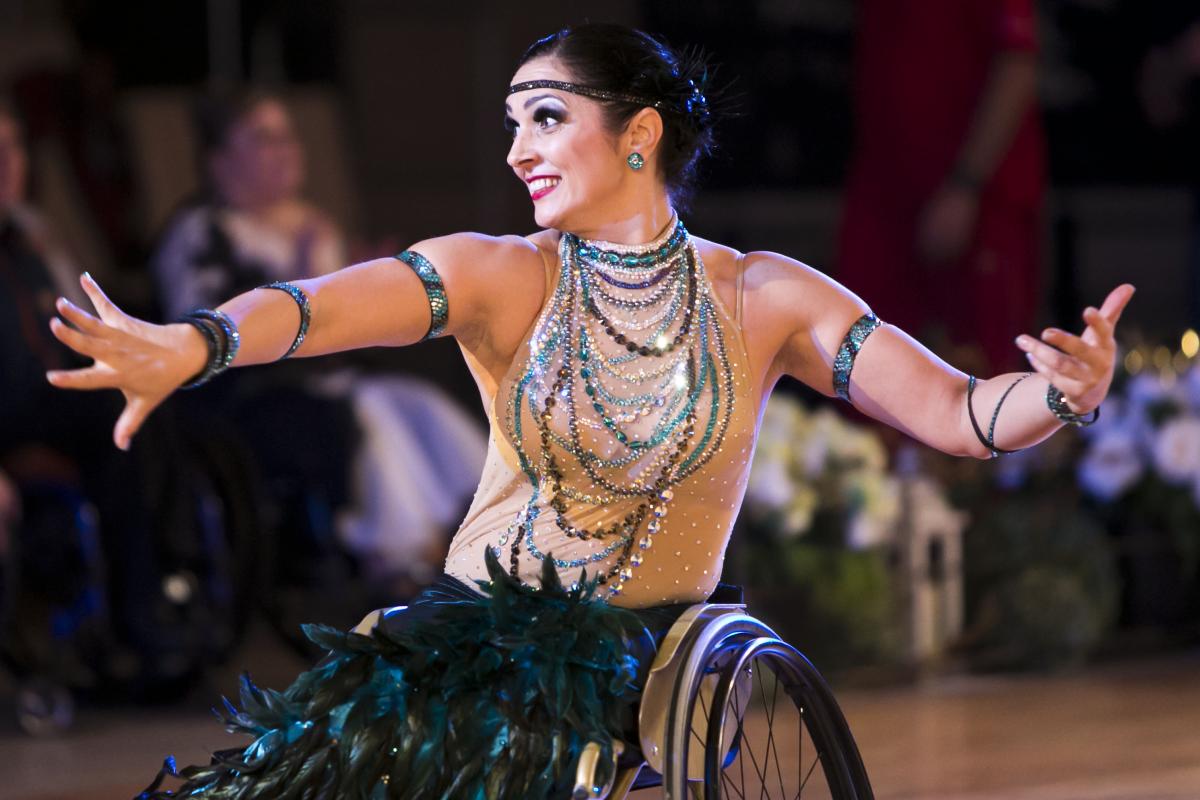 ⒸRoman Benicky
By World Para Dance Sport
The lights will dim and the music will cue the start of the 2018 World Para Dance Sport European Championships on Friday (9 November) in Lomianki, Poland.
Three action-packed days will feature 95 athletes from 14 countries dancing across 17 medals events.
"The European Championships is a colourful sporting event, rich in emotions of fight and combat," said Organising Committee President Iwona Ciok. "This is a very big challenge for the Polish organising committee. Thanks to involvement of many officials and companies, I hope this sport event provides viewers and competitors with an unforgettable experience and remain in the memory for a long time. There is a special occasion to celebrate due to 100th anniversary of Polish Independence."
Freestyle Friday
Six freestyle events will fill the opening day. It is a discipline that has expanded since making its World Championships debut in 2015.
Olena Chynka's performance is not to be missed. The Ukrainian will try to prove why she is the reigning world and European champion in the women's singles freestyle class 2. Challenging her will be Austria's Sanja Vukasinovic, who just missed the podium at the 2017 World Championships. However, the Austrian will still be hoping to improve on her silver from the last Europeans in 2016. The home crowd will have their own favourite in Katarzyna Bloch, bronze medallist from two years ago.
All eyes will be on Helena Kasicka in the class 1 equivalent. The Slovakian has mastered the couples dances – she swept all three combi events at the last European Championships with partner Peter Vidasic – and is aiming to transfer that success to singles, with Vidasic now her coach.
Three couples freestyle events will then follow.
The combi 1 features two strong Ukrainian couples. Reigning world champions Natalia Chekhonatska and Pavlo Ivliushkin; and silver medallists Veronika Pedchenko and Valeriy Bevzyuk could steal the show.
Saturday spice
Competition heats up on day two with four Latin events (combi 1 and 2; duo 1 and 2), especially with Poland's power couples expected to dazzle.
Home favourites Joanna Reda and Pawel Karpinski will try to defend their crown in the duo Latin 2. But they must be flawless with the likes of Ukrainian 2017 world champions Chynka and Oleksandr Onishchenko vying for the same prize.
"I feel motivated and ready to fight," said Karpinski. "With Joanna, we will fight for gold in duo standard. It will be difficult. The competition will be strong with the Ukrainian dancing couple."
Karpinski will have a loaded day. The 30-year-old is also competing in the combi Latin 2 with standing partner Nadine Kinczel. The couple took silver at the 2016 Europeans and bronze at the 2017 Worlds.
Yet once again, a couple from Ukraine will threaten the Poles' golden hopes; Olena Dankevych and Ivan Zamiga were outstanding two years ago in Kosice, Slovakia, to claim the European gold. There is no denying they can do it again.
The evening will close with the women's singles standard. Chynka (class 2) and her compatriot Illona Slugovyna (class 1) own both the latest European and Worlds golds in their respective classes.
Sunday standards
The final day wraps up with six events, all of the standard discipline.
Both combi standard class 1 and 2 events are Belarus' for the taking.
Hanna Harchakova and Roman Usmanov have danced to the 2016 Europeans and 2017 world titles in the combi 2, and their elegance makes them strong favourites again. The class 1 equivalent could see Veranika Kasach and Aliaksei Zukhtsikau produce a golden performance.
The crowd will cheer when Reda and Karpinski take centre to defend their gold in the duo standard 2. World champions Chynka and Onishchenko have other plans in mind.
Men's singles action will conclude Lomianki 2018.
Karpinski will try to have his solo moment. But the singles class 2 gold medal favourite is Ukraine's world champion Ivan Sivak, whose emotional victory a year ago in Malle, Belgium, was dedicated to his late wife.
All three days at Lomianki 2018 will be live streamed on World Para Dance Sport's website and Facebook page. You can also follow the results on Instagram and Twitter.