London 2012 Paralympic Games Tickets on Sale
Tickets on sale from 9 September 9am to 6pm on 26 September 2011.
10 Sep 2011
Imagen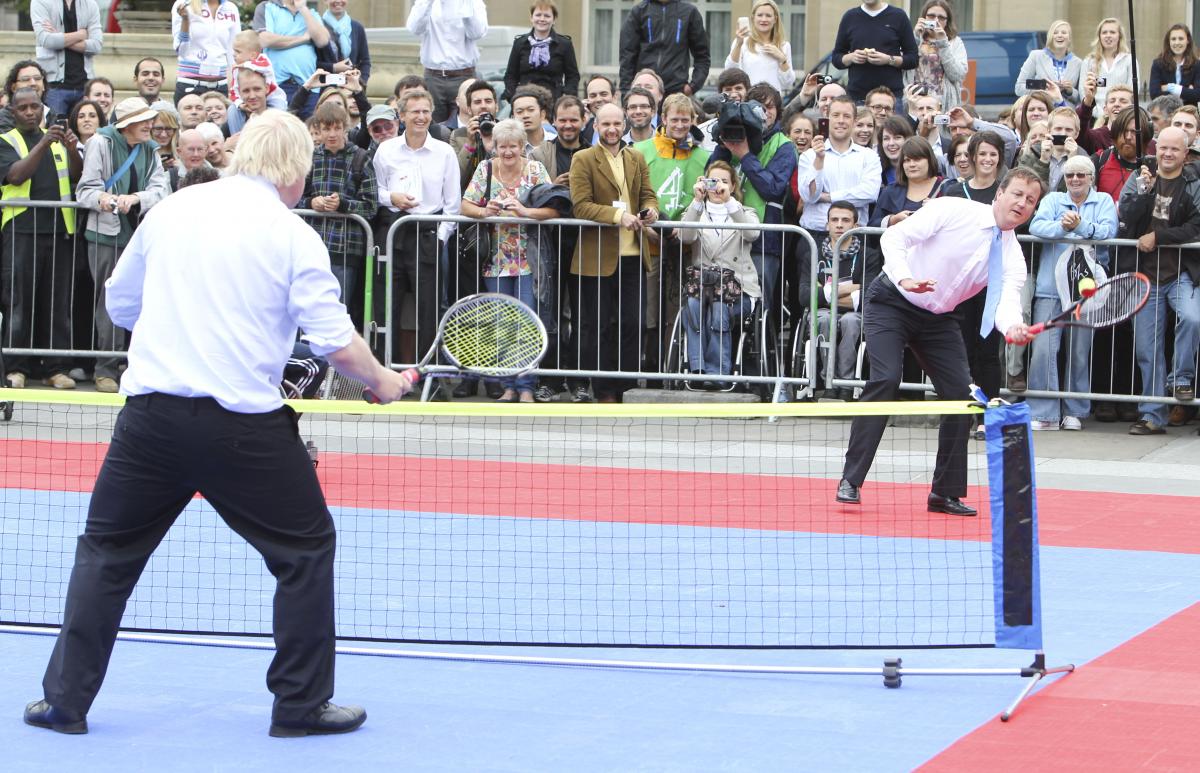 ⒸLOCOG
By IPC
"Britain is the home of the Paralympic Games and for most of us 2012 will be the only time we have the opportunity to watch it on home soil."
Tickets for the London 2012 Paralympic Games go on sale around the world today 9 September 2011. In the UK and within the EU, people can apply for tickets between 9am today and 6pm on 26 September 2011. Approximately 2 million tickets will go on sale to the public between now and Games-time, with 1.5 million being available in the first phase.
UK and EU residents can apply at http://www.tickets.london2012.com at any time during the application period. As with Olympic Games tickets, the system is not first come first served and there is no advantage to applying earlier in the process. Tickets for oversubscribed sessions will be allocated via a ballot. Payment will be taken by 31 October 2011 with notification of whether applications have been successful sent by 18 November 2011. For applicants outside of the UK, a full list of Authorized Ticket Resellers is available on the London 2012 ticketing website.
In recognition of Visa's longstanding support of the Paralympic Games, only Visa (debit, credit and prepaid) can be used to purchase tickets online. London 2012 will also accept postal applications and payment by cheque or postal orders using the paper application form contained in the official ticketing guide available from Lloyds TSB branches in the UK (or Bank of Scotland in Scotland only) and libraries in Northern Ireland between 9 September and 23 September 2011.
The London Organizing Committee of the Olympic Games and Paralympic Games (LOCOG) published the full Paralympic Games competition schedule and ticket prices last month. There will be over 300 sessions across the 20 Paralympic sports at 20 venues, including those within the Olympic Park, plus ExCeL, Greenwich Park, The Royal Artillery Barracks in Woolwich, North Greenwich Arena, The Mall and, outside London, Brands Hatch, Eton Dorney and Weymouth and Portland.
The Paralympic movement can trace its origins back to the UK, when injured servicemen took part in sporting contests at Stoke Mandeville hospital at the same time as the 1948 Olympic Games in London. Since then the movement has grown and in London next year it is anticipated over 4,200 athletes will take part.
LOCOG Chair Sebastian Coe commented: 'The Paralympic Games are coming home in 2012 and I'm confident that the whole country will get behind them. Alongside the Games come a whole range of opportunities. People will have the chance to see sport like never before, with world class athletes who challenge the notion of "disability"; it's a huge opportunity for Paralympic sport to become part of the nation's consciousness and finally, it will be a moment of extraordinary pride. A fitting end to what promises to be an amazing summer.'
Ticket prices were announced earlier this year with a wide range of prices and ticket initiatives on offer. Prices start at £10 for adults and £5 for those who are 16 or under and 60 or over on 29 August 2012. Tickets for the Opening and Closing Ceremonies will start at £20.12 with a top end price of £500 for the Opening Ceremony. A Games Travelcard, for use on the day of the event on public transport in zones 1-9 in London and for travel between London and Eton Dorney and Brands Hatch, is included within the price of a ticket.
Different types of tickets will be available for the Paralympic Games. Tickets to a specific session will guarantee entry to specific sport sessions either on a general admission basis or in reserved seats. General admission means spectators will choose their seat on arrival at the venue on a first come, first served basis. Day passes will be available, enabling spectators to see a range of sports taking place in the Olympic Park, ExCeL or The Royal Artillery Barracks on that day on a general admission basis. This will enable spectators to see a selection of different sports - from Wheelchair Tennis, Wheelchair Rugby, Goalball, 5-a-side Football, Wheelchair Basketball and 7-a-side Football in the Olympic Park; Judo, Table Tennis, Sitting Volleyball, Wheelchair Fencing, Boccia and Powerlifting at ExCeL and Archery or Shooting at The Royal Artillery Barracks. Tickets for Athletics, Cycling, Swimming and some finals of other sports will be sold on a reserved seating basis only.
Group Organizer tickets will also be available, with group organizers who apply for 20 tickets or more per session and are allocated tickets receiving additional tickets at no extra charge. A group organizer applying for 20 tickets would receive two extra tickets at no extra charge, an application of 30 tickets would revive a total of 33 tickets and so on up to an application for 50 tickets, which would receive 55.
Secretary of State for Culture, Olympics, Media and Sport, Jeremy Hunt said: 'Britain is the home of the Paralympic Games and for most of us 2012 will be the only time we have the opportunity to watch it on home soil. So I urge everyone to apply for tickets and make the most of this fantastic sporting event. There will undoubtedly be many inspirational moments and stories - so come and watch world class sport in world class venues in a world class city.'
The Mayor of London, Boris Johnson, said: 'This really is a once in a lifetime opportunity to see some of the world's finest athletes demonstrating their unique skills to the world. With half of tickets available at under £10 and some great value offers for families I urge sports fans young and old not to miss out on an amazing summer of sport.'
Sir Philip Craven, President of the International Paralympic Committee, said: 'The foundations for what could be the most successful Paralympic Games ever have been laid in London and the demand for tickets so far has been unprecedented. Those who buy tickets for London 2012 will see sport like never before, featuring incredible athletes participating in incredible sport. These Games are an opportunity to drive societal change and create a legacy for this country that was first started in 1948 at Stoke Mandeville.'
Tim Hollingsworth, CEO of the British Paralympic Association said: 'The start of ticket sales is a really exciting moment for us at the British Paralympic Association. This is the opportunity for the public to show their support for the British team, so that at the Games the stadia are full of British supporters cheering on our athletes. The British team was very successful in Beijing but I know all the athletes want to build on that success and are looking forward to competing and winning medals, this time on home soil and in front of a home crowd.'
Tickets for the Paralympic Games will be supported by an extensive outdoor advertising campaign, featuring the slogan 'Sport like never before'.
As with the Olympic Games, wheelchair spaces will be available in all price categories for every Paralympic sport, subject to availability and a companion seat is included in the price. Applicants who are deaf, or have a hearing impairment, are visually impaired or have limited mobility can indicate that they have an additional accessibility requirement and every effort will be made to seat them accordingly. LOCOG will also be running the 'Ticketcare' scheme which will enable any successful ticket applicant with high dependency care needs to apply for an additional ticket for their carer or Personal Assistant.