London 2012 Spectators in for a Tasty Treat
LOCOG revelas details of food and drink that will be served during the Paralympic Games
30 May 2012
Imagen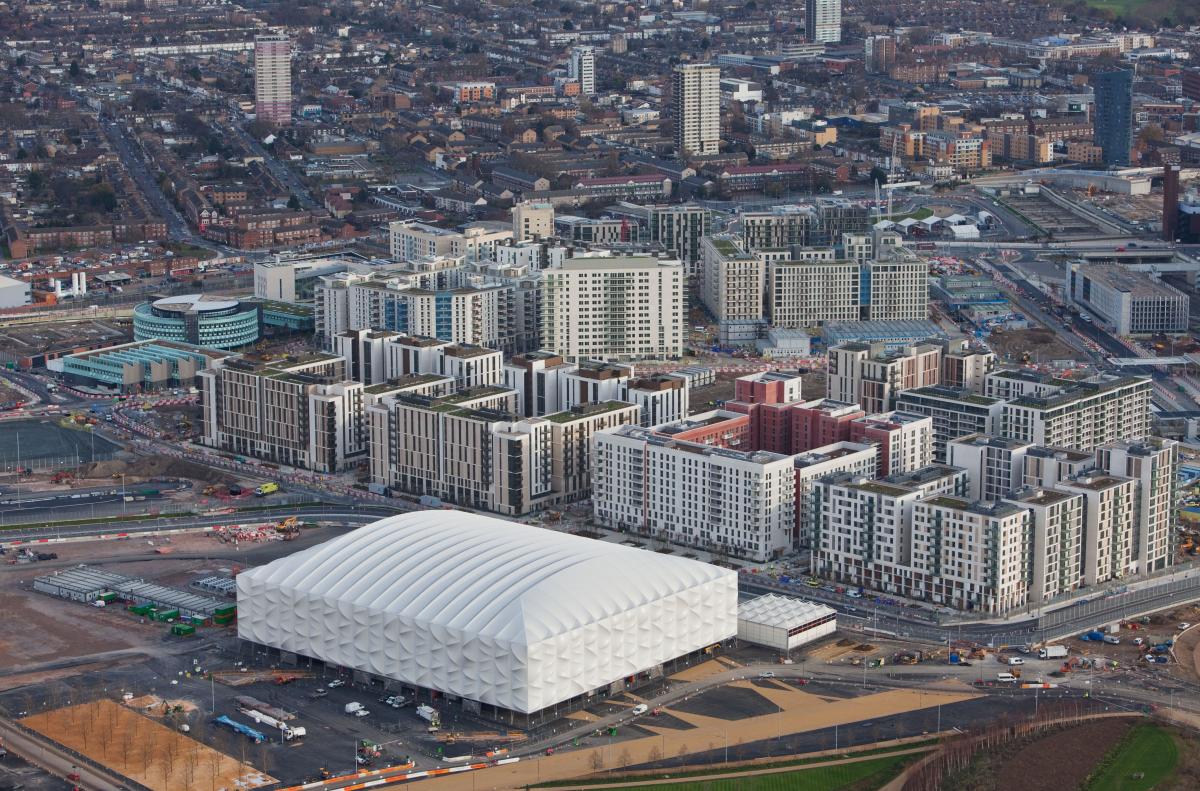 ⒸGetty Images
The London Organizing Committee of the Olympic and Paralympic Games (LOCOG) has revealed details of the food and drink that will be served to the millions of spectators and thousands of athletes during the Games this summer.
• Over 14 million meals will be served during the Games, across 40 locations – the largest peace time catering operation in the world.
• 1.2 million meals will be served to athletes, comprising 1,300 different dishes.
• Over 800 spectator concessions featuring more than 150 different dishes will showcase the diversity and quality of British food
• All food sourced to high environmental, ethical and animal welfare standards
• Focus on affordability – food and drinks for a family of four for under £40
The food will fit into two main themes. British food will reflect the multicultural mix of flavours and foods enjoyed across the UK, including everything from Italian dishes to Indian curries, seafood to salad and wraps as well as classic favourites like fish and chips and pie and mash.
The heritage and diversity of British regional products and recipes will be celebrated, for example lamb from Wales, charcuterie from Perthshire and sourdough bread from Tower Hamlets made in a traditional brick oven lined with peat from the Thames.
With 195 nations represented in the six host boroughs, London is a global city and there will be international food from every continent – from authentic Asian dishes to African Brai barbecues, Caribbean flavours to tasty Mediterranean dishes and a range of street foods from around the world.
As well as the millions of ticket holders and spectators, LOCOG is also responsible for feeding more than 15,000 athletes across both the Olympic Games and Paralympic Games.
The primary concern of the 23,900 athletes and team officials is to make sure they perform to their peak on competition days. Their ability to do this depends in no small part on the provision of familiar and nutritionally balanced food and drink, which will be available at exactly the right time of day or night.
1.2 million meals will be served to athletes, comprising 1300 different types of dishes. On the busiest day of the Games, over 65,000 meals will be served to athletes.
The main dining room seats over 5,000 athletes and can fit the equivalent of 880 double decker buses. The room consists of four zones including British, European, Mediterranean, African and Caribbean dishes and caters for special diets such as Halal, Kosher, low salt and allergens.
In line with London 2012's sustainability commitments, all fruit, vegetables and cereals are Red Tractor accredited, British and seasonal where available.
All dairy, beef, lamb, pork and poultry is also Red Tractor accredited as a minimum. All fish, with the sole exception of squid, is sustainable including the complete exclusion of species and stocks identified by the Marine Conservation Society (MCS) as 'fish to avoid' and all wild-caught fish meeting the FAO Code of Conduct for Responsible Fisheries.
In addition, bananas, tea, coffee, sugar and white and rose wine are Fairtrade or ethically sourced and traditional cheeses are British. Eggs are British Lion mark free range and all chocolate sold is Fairtrade or ethically sourced.
Another integral part to London 2012's sustainability commitments is the ambitious aim to become the first ever Zero Waste Games. LOCOG has partnered with the Waste and Resources Action Programme (WRAP) to improve packaging and recycling. During the Games, event waste from public areas will be channelled into three waste streams (recycling; food and compostable packaging; non-recyclables) depicted by colour-coded icons for the bins and packaging.
The catering industry has been quick to adopt the London 2012 Food Vision, helping to create a stronger, more sustainable catering and hospitality industry that will be a legacy of the London 2012 Olympic and Paralympic Games. Organisations who have adopted these standards include the National Trust, London Zoo, 15 London universities, the Metropolitan Police, Transport for London and a wide range of restaurants and caterers, serving well over 100 million meals a year.
London 2012 commercial partners Coca-Cola, McDonald's, Cadbury Nature Valley and Heineken will also be supplying food and drink and will provide the only branded products on sale. McDonald's will operate at four Olympic venue restaurants: one in the Athletes' Village, another for the media in the Main Press Centre and two in the Olympic Park for spectators. All soft drinks and mineral water will be provided by Coca-Cola, including Innocent smoothies and juices, and 75% of the drinks Coca-Cola expect to sell at the Games will be water, juice or sugar-free. In addition free drinking water will be provided at all venues.
LOCOG Chief Executive, Paul Deighton said: "We want everyone who attends the Games this summer to have a fantastic experience and central to this is the food and drink that's available.
"We have gone to great lengths to find top quality, tasty food that celebrates the best of Britain. We believe that our prices are more than comparable to those found at other major sporting events which because of their temporary nature are often more expensive than the high street.
"We are proud that the catering and industry has been quick to adopt the standards of our Food Vision, leaving a stronger and sustainable industry as a legacy of the Games."
Sample Spectator Menu
Porridge and maple syrup, made with UK oats and milk - £2.20
Toasted tea cakes, with Yorkshire butter – £2.10
Carrot and cucumber sticks with red pesto hummus - £2.50
6 Jerk Red Tractor assured chicken wings – £3.50
Red Leicester British cheese with British apple chutney and Farm assured lettuce on Oxfordshire bread - £3.80
Jacket potato with Dingley Dell bacon and Freedom Foods chicken in a herb mayonnaise, served with roquete and watercress salad - £5.80
Pole and line caught tuna and sweet potato British salad – £5.90
Freshly carved Dingley Dell hog roasted Red Tractor pork, served in Oxfordshire cross hatched bread roll with mixed leaf salad and assorted accompaniments – £6.50
Grilled Red Tractor chicken burrito - £6.50
Penne pasta Red Tractor chicken and mushroom white sauce - £6.50
Thin crust stone baked 10" pizza with spicy pepperoni, spicy beef, basil and oregano - £7.50
Farm assured Scotch Beef with Long Clawson Stilton Pie, Irish mashed potato with Red Tractor Cream and British butter and onion gravy - £8.00
Cod and chips – from £8
Singapore noodle, stir fried egg noodle, chicken, prawns, char sui Pork, chilli and shredded peppers in a hoi sin dressing – £8.50
Lamb Rogan Josh served with Pilaf or Saffron rice - £8.50
Bottled water - £1.60
Fairtrade Tea from £2.00
Fairtrade Coffee from £2.60
500ml bottle of Coca Cola - £2.30
330ml bottle of Heineken - £4.20
London 2012 red wine 18.7cl - £4.80
Related Images