London 2012: Top 12 quotes
Here's a compilation of some of the most inspirational or comical quotes at the London 2012 Paralympic Games.
12 Sep 2012
Imagen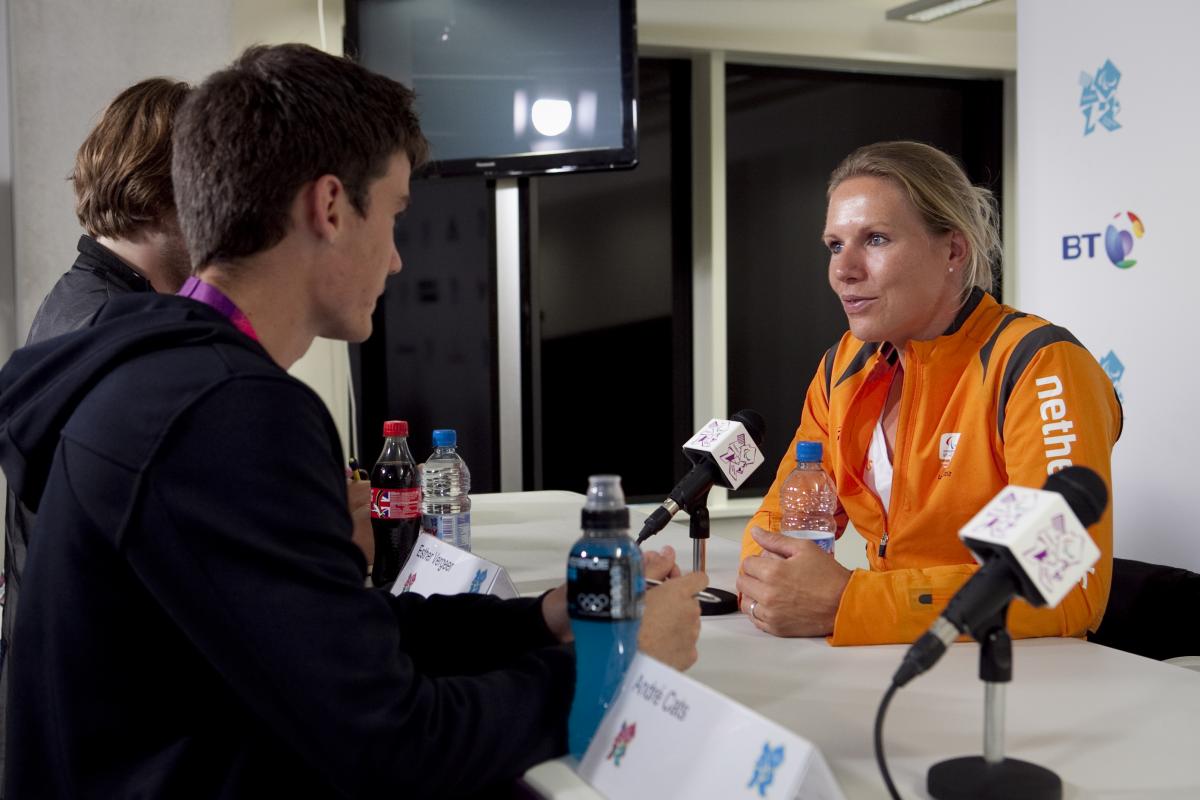 ⒸGetty Images
There were 4,280 athletes from 164 countries who comepted at London 2012.
1. "I am not buried in Arlington. I am here in London competing, so I get lots of motivation from that."
-Bradley Snyder (USA, swimming), who won gold in the pool exactly one year after losing his sight in Afghanistan serving for the US Navy
2. "It's actually tucked in my pants drawer in my room. Well, let's hope it's still there anyway."
-Nigel Murray (Great Britain, boccia) on where he put his bronze medal
3. "I spoke with my son Daniel today, he said that he saw me running on the TV and that he runs faster than me."
-Felipe Gomes (Brazil, athletics) after winning the men's 200m T11 sprint
4. "It has made people realise that athletes are athletes and people are people. It doesn't matter if you're Usain Bolt or in a wheelchair, we're all people. And everyone just wants to talk about the sport now, so that's good,"
-Charles Walker (Great Britain, sitting volleyball) on how the Games have changed people's attitudes
5. "Give me enough Red Bull and I will sit there and take photos with every single person who came through the doors today."
-Jonnie Peacock (Great Britain, athletics) after winning the 100m T44 sprint
6. "I am not married yet, it is quite complicated, but I am now very, very hopeful to find my other half."
-Roman Pavlyk (Ukraine, athletics) after taking gold in the long jump F36
7. "I am going to dedicate my medal to my grandmother who is having her 88th birthday tomorrow. I'll make sure I celebrate with her."
-Noam Gershony (Israel, wheelchair tennis) after winning gold in the men's quad singles competition
8. "I pushed a lot from the beginning to the end. The Australian guy gave me a good race, and I didn't expect that he was that fast. He was in the lead at 60m, I think, but I pushed hard, and in the end it finished as it's finished in my dreams."
-Heinrich Popow (Germany, athletics) after winning the 100m T42 sprint
9. "Everybody expected me to win gold and that I would win, but I still had to work hard, to go to training, to be at the top of my game. A lot of people forget that."
-Esther Vergeer (Netherlands, wheelchair tennis) in regards to winning her fourth Paralympic gold
10. "It's a healthy Games. We all have the same goal. We all want to win, but it's really great and awesome when a competitor comes up and hugs you at the end of a race."
-Jessica Long (USA, swimming) after one of her many swimming heats
11. "He warmed up fine but when we went into the ring he heard the crowds cheering and said 'Oh do we really have to work today?' He was cheeky and in child mode – it was a bit like being in a car race without an accelerator."
-Lee Pearson (Great Britain, equestrian) on his horse, Gentleman
12. "By building a giant theme park for sport in East London, designed to attract the world's best athletes, LOCOG has helped inspire a generation … You led the world's media to wax lyrical over your performances and left millions of Paralympic sport fans who created a 'wall of noise' in the venues hungry and desperate for more."
-IPC President Sir Philip Craven during the Closing Ceremony
Related Images