Loterias da Caixa extends sponsorship with CPB
The public institution will continue investing in Para sports until Tokyo 2020, as part of its agreement with the Brazilian Paralympic Committee.
05 May 2017
Imagen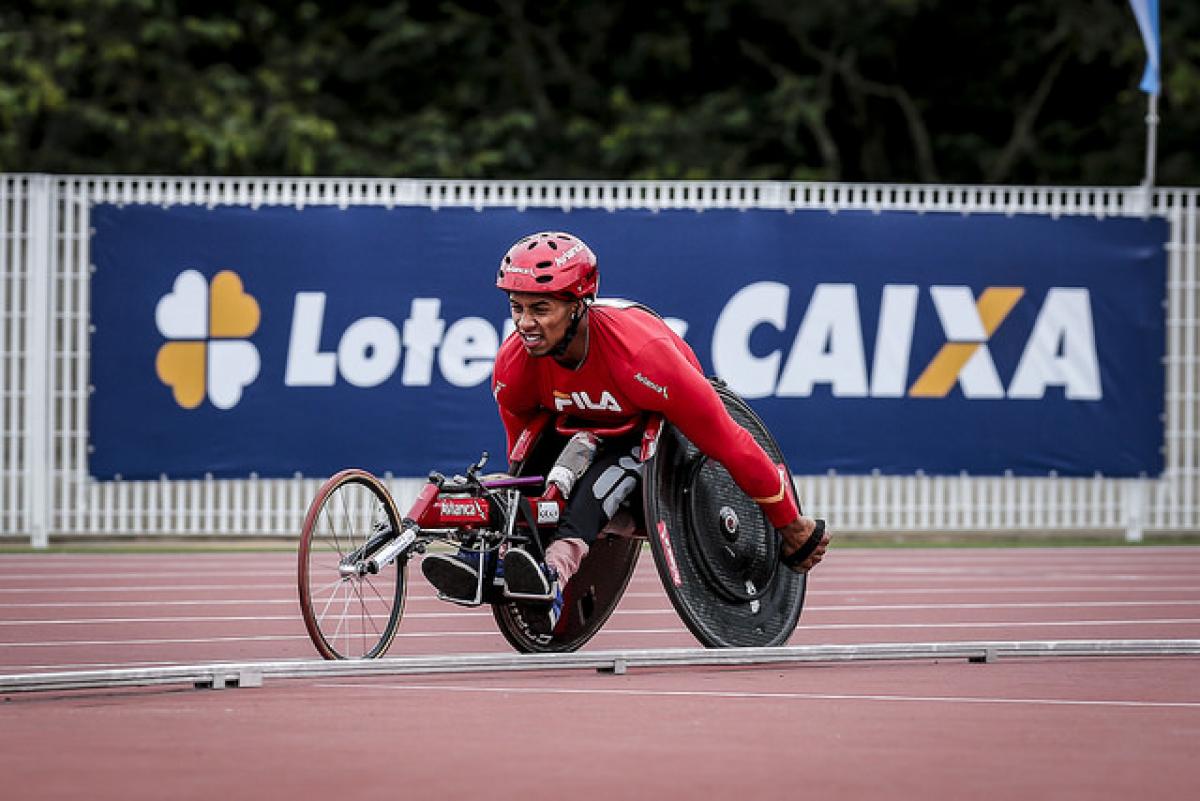 ⒸMPIX/CPB
By Brazilian Paralympic Committee
The Brazilian Paralympic Committee (CPB) announced the extension of the sponsorship agreement with Loterias da Caixa, the public institution that oversees federal lottery in the country, until the Tokyo 2020 Paralympic Games.
Under its terms, Loterias da Caixa will invest a staggering sum of around USD 30 million over the next Paralympic cycle, with eleven sports and several Para athletes benefitting from the support.
CPB Governing Board Member Mizael Conrado said: "We are delighted to announce the extension of this 13-year-old partnership with Loterias da Caixa. It will certainly be essential for us to have a good performance at Tokyo 2020.
"The new deal will benefit eleven sports, which is very important for the Paralympic Movement in Brazil. This new contract also gives us the opportunity to develop a long-term plan looking forward to the next Paralympics."
According to the deal, USD 12.5 million will be invested within the first two years of the contract. In 2019, Loterias da Caixa will provide USD 8 million in the lead-up to the Parapan American Games in Lima, Peru.
The Brazilian public institution will invest another USD 9.5 million in 2020, ahead of the Paralympic Games in Tokyo, Japan.
Athletics, boccia, football 5-a-side, goalball, powerlifting, shooting, sitting volleyball, swimming, table tennis, wheelchair fencing and wheelchair rugby will be the eleven sports supported.
Gerson Bordignon, Caixa's National Superintendant of Promotions and Events, said: "The growing support to Paralympic sport contributes mainly to the social inclusion of people with impairment.
"From a sports' perspective, the investment has enabled the development of athletes, giving them the opportunity to have a proper training and participate in relevant competitions.
"Also, it has allowed the spread of concepts such as overcoming adversities, strength, social inclusion, physical, mental and educational development - which this company also shares."
Besides the deal with Loterias da Caixa, CPB also benefits from the Agnelo/Piva Law, which states that 2.7 percent of the gross revenues from the federal lotteries should be invested in sport in Brazil.
The CPB also has standing deals with the State of Sao Paulo and petrochemical company Braskem, which funds athletics.
Full story can be found in Portuguese on the Brazilian Paralympic Committee's website.