Milton inducted into Sport Australia Hall of Fame
Australia's fastest ever skier and six-time Paralympic champion Michael Milton will join 382 national sporting stars.
09 Oct 2014
Imagen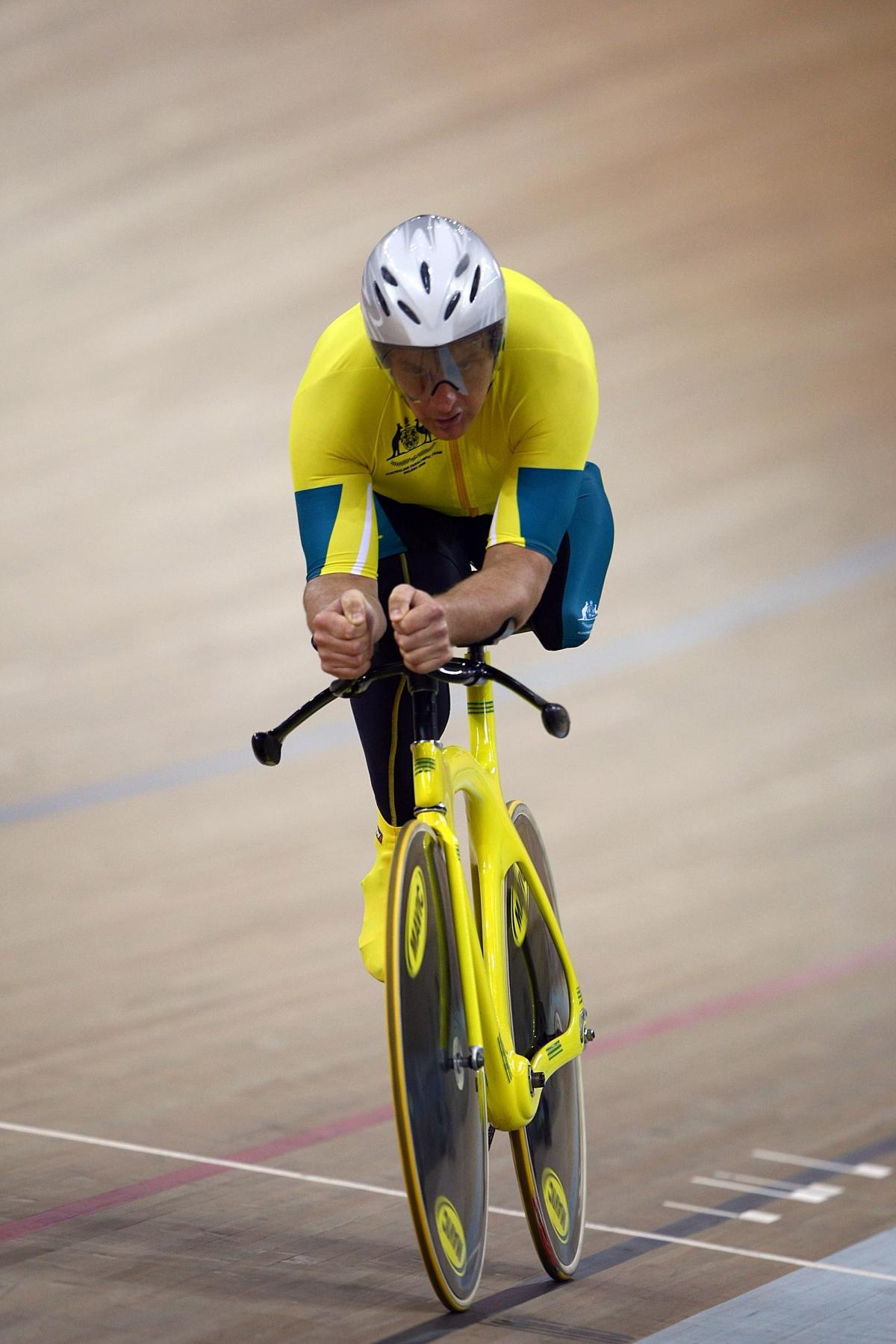 ⒸGetty Images
By Sport Australia Hall of Fame
"It makes me feel very proud to be inducted and to be joining such elite company"
Multiple Paralympic alpine skiing champion, Australia's faster ever skier Michael Milton OAM, will be inducted into the Sport Australia Hall of Fame on Thursday (9 October).
Along with Bill Lawry AM and the previously announced master swimming coach Denis Cotterell, sports scientist Dick Telford and four others, Milton will join the elite sporting club at its annual Induction and Awards Gala Dinner, presented by Etihad Airways. Induction represents one of the highest national sporting honours that can be bestowed upon an individual, with the annual dinner the largest collective gathering of Australian sporting champions and luminaries. This event in Melbourne will be the 30th edition.
One of Australia's most versatile athletes, Michael Milton's achievements are legendary not just for the results but for the sheer extent of his exploits.
They would be considered awesome for any athlete - with or without an impairment but just yet another challenge on each occasion for Milton who lost a leg to bone cancer diagnosed at nine years of age.
Milton competed in five Winter Paralympic Games between 1988, when he debuted in his first international competition at just 14-years-old, and 2006 - collecting six gold, three silver and two bronze medals.
At IPC Alpine Skiing World Championships he won eleven medals - again six of them gold.
In 2006 he set a speed skiing record of 213.65 kilometres per hour - faster than any able bodied skier had achieved in Australia. At the 25th anniversary of the Australian Institute of Sport that year he was acknowledged as one of its 25 greatest graduates. Few would argue and few could challenge his breadth of achievement.
He then discarded his winter woollies and despite less than 12 months before having undergone extensive surgery, chemo and radio therapy for a new cancer, competed in the Summer Paralympic Games as a cyclist.
It had been a rapid rise. At his first Australian Track Championships in February 2007 he not only took gold in the individual pursuit but also broke the national record. Then despite the adversity and losing months of training he bounced back to repeat a year later and gain selection for Beijing.
The honour of joining fellow Paralympic greats Louise Sauvage and David Hall in the Sport Australia Hall of Fame is not lost on Milton.
"It makes me feel very proud to be inducted and to be joining such elite company," he said when informed of his pending elevation.
And on the subject of the mountains he faced in pursuing his feats, in addition to those he so ably raced down, Milton sends a poignant message to those who may follow.
"The real challenging part about living with a disability is the low expectations of people around you and the people you meet in our culture."
"The hardest part of life with a disability, and particularly when it comes to overcoming some of those obstacles to achieve some of those things, is to be able to break through the barriers that our culture places on us."
But he is less emphatic on another matter. When asked to choose which of his achievements is the best, he was reluctant to nominate whether one trumped the others.
"Probably not, there has been so many and for many different reasons I don't like to place one above the others, it's like saying I prefer one of my children over another."
Whilst retired from elite competition, there is no letting up for the Paralympic great - now turning his attention to adventure challenges, triathlons and even marathons.
"I still like to think of myself as a bit of a weekend warrior athlete and I still do lots of physical stuff. For me it's about sharing my passion for the outdoors and being able to share that with other people."
The Sport Australia Hall of Fame Selection Committee is clearly of the view that Milton remains a role model for all Australians.
"Michael Milton not only defies limits, he destroys them! All champions rise to a challenge, but Michael takes this to a new level, and through his incredible achievements he inspires us all to never give up, no matter how tough things look," Committee chair Robert de Castella said.
Olympic skiing great, Malcolm Milne will have the honour of making the presentation to Michael Milton as part of his official Sport Australia Hall of Fame Induction.
382 sporting stars have previously been inducted as Athlete Members of The Sport Australia Hall of Fame. Along with 143 General Members, there are a total of 525 members. The full list can be on the Sport Australia Hall of Fame's website.
With a vision and values built around the words of the first inductee and Legend of Australian Sport, Sir Donald Bradman AC, the Sport Australia Hall of Fame is determined to carry to all Australians everywhere the symbol of excellence, as represented by all its members across all sports and genders.
For more information about The Sport Australia Hall of Fame, visit their website.