Murygin, Polukhin win overall biathlon World Cups
Russian skiers made sure of a clean sweep in the final rankings in Vuokatti, Finland.
16 Mar 2016
Imagen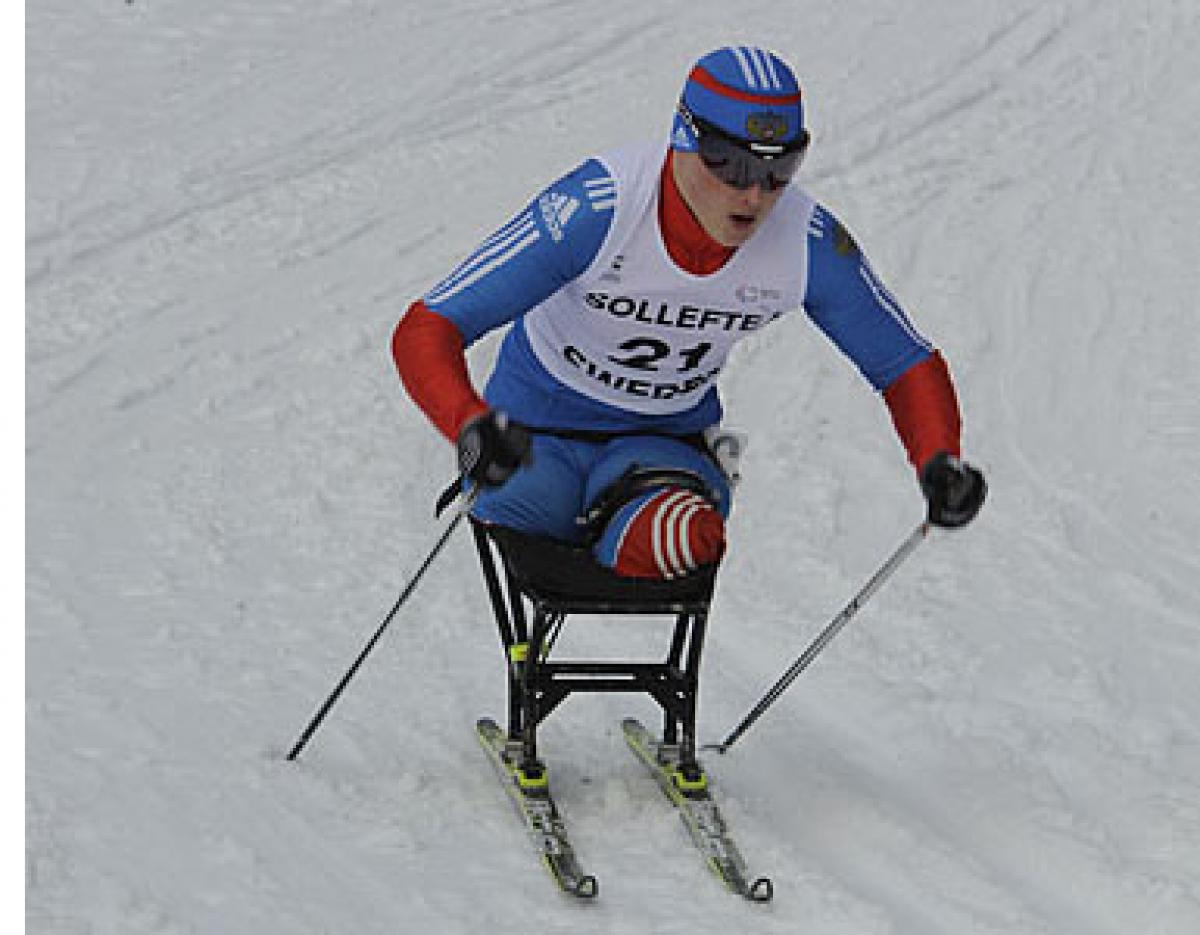 ⒸIPC
By IPC
"I am happy! Shooting was not good today, but skiing was good."
Russia's Grigory Murygin and Nikolay Polukhin secured overall IPC Biathlon World Cup titles with wins in individual races in Vuokatti, Finland, on Wednesday (16 March).
Paralympic silver medallist Murygin completed a perfect record in the men's sitting, winning his second race in as many days to make sure he took home the globe.
The 21-year-old was the best on the range on the day, dropping just one shot and completing the 15km in 54:18.1.
Germany's Martin Fleig (56:43.4) was second, taking the same place in the final rankings.
Poland's Kamil Rosiek (58:25.8) finished third.
It was an all-Russian top three in the women's sitting, as Maria Iovleva (53:20.6) claimed the race win.
However it was not enough to stop second-placed Irina Guliaeva (53:45.1) from securing the World Cup title. Svetlana Konovalova (55:46.3) rounded out the top three.
Konovalova finished second in the points standings and Iovleva third.
Paralympic and world champion Polukhin (43:31.3) just won the overall globe in the men's visually impaired, as teammate and former points leader Stanislav Chokhlaev did not start.
Polukhin's shooting was perfect on the day, guided by Andrey Tokarev, and he pushed Chokhlaev into second in the points. Compatriot Nikita Povarov (45:53.2) also shot clean to take second in the race, cementing his third place in the overall standings with guide Pavel Eliseev.
Ukraine's Iurii Utkin (46:33.8) completed the podium on the day, guided by Ruslan Perekhoda.
Ukraine's Paralympic bronze medallist Oksana Shyshkova (40:43.0) took her second victory in a row in the women's visually impaired with guide Vitalii Kazakov.
Russia's Paralympic gold medallist Mikhalina Lysova (42:55.2) was second, having already claimed the No.1 spot in the rankings with guide Alexey Ivanov on Tuesday (15 March).
Germany's Vivian Hosch (46:25.3) was third in the race with guide Florian Schillinger.
Lysova led the way in the points rankings, followed by Shyshkova and Hosch.
France's World Championships bronze medallist Benjamin Daviet (44:12.0) concluded a great season with the win in the men's standing, finishing second in the overall World Cup despite dropping three shots.
"I am happy! Shooting was not good today, but skiing was good. I am more focused on biathlon, cross-country skiing is good training," Daviet said, already looking ahead to the cross-country World Cup which gets underway on Thursday (17 March).
Russia's Ivan Kodlozerov (45:34.0) was second, followed by teammate Vladislav Lekomtsev (46:39.1) who got the podium finish he needed to make sure of the overall title.
Ukraine's world champion Oleksandra Kononova (43:15.2) was the winner in the women's standing, ahead of Russia's Natalia Bratiuk (44:51.8) in second.
Bratiuk's teammate Anna Milenina (47:02.9) sealed the overall World Cup crown with third.
The IPC Cross-Country Skiing World Cup Finals will get underway on Thursday with the classic sprint.
Full results and final rankings can be found at IPC Biathlon and Cross-Country Skiing's website.