New look 'The Paralympian' now available
The IPC's magazine received a makeover and is filled with new content, in-depth features and much more about the Paralympic Movement.
25 Apr 2017
Imagen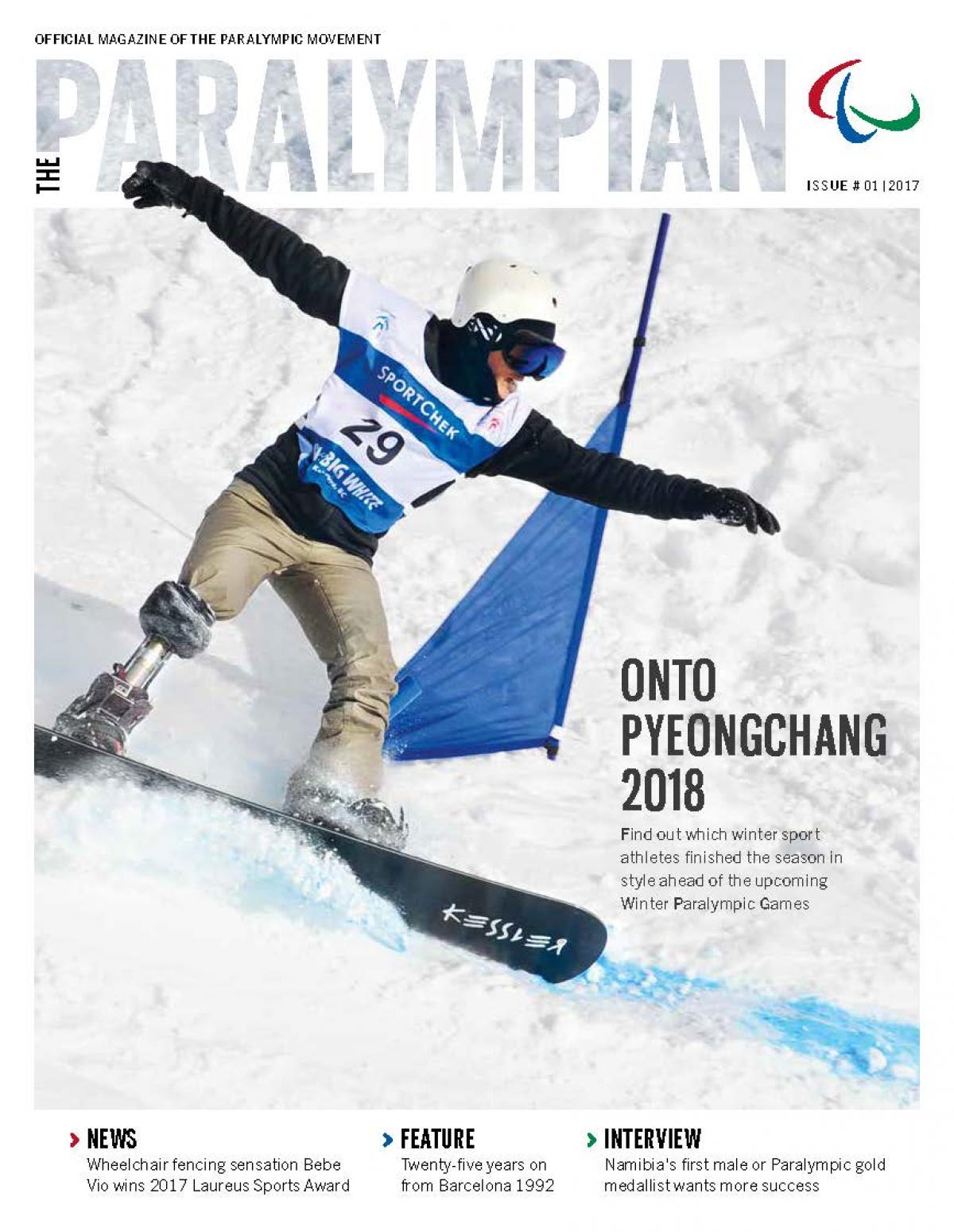 By IPC
The International Paralympic Committee (IPC) has released the first edition of a new look "The Paralympian" magazine for 2017.
An online copy can be downloaded here.
Since the last edition, the whole magazine and has been redesigned and revamped to provide even more in-depth information, features and news from across the Paralympic Movement.
New additions to the magazine include various case studies and examples of best practice. Readers can find out how the National Paralympic Committee of Uganda is aiming to increase the size of its team for Tokyo 2020, what three National Paralympic Committees did to raise funds for Rio 2016 and learn how British broadcaster Channel 4 managed to build on the success of London 2012.
A new "Week in the life of" feature follows IPC President Sir Philip Craven on a trip to Asia, whilst the magazine takes a look back at the Barcelona 1992 Paralympics ahead of the 25th anniversary this September.
With less than one year to go until the PyeongChang 2018 Paralympic Winter Games, readers can get up to speed on all the winter sport World Championship action that took place earlier this year.
Following the winter theme, Germany's 2006 IPC Hall of Fame inductee Annemie Schneider recalls her experiences of the first Paralympic Winter Games which were held in Orsnkoldvik, Sweden, in 1976.
Ahead of a busy summer season, there are previews to some of the major upcoming competitions, including World Championships in athletics and swimming.
"Digital Dynamics" features some of the most interesting summer sport athletes to follow on social media and the subject of employing foreign coaches is explored in "The Big Debate."
The news section provides an array of general, sport and Agitos Foundation topics, with plenty of notable athletes, NPCs and figures in the Movement who have received prestigious awards.
Finally, Australian athlete Brad Scott brings home the magazine with a touching column on how he came to terms with his cerebral palsy to find Paralympic success.
Related Images