Ottobock provides wheelchair rugby services ahead of Rio 2016
The mobility solutions supplier has provided technical and welding services at the International Wheelchair Rugby Championship and Test Event.
03 Mar 2016
Imagen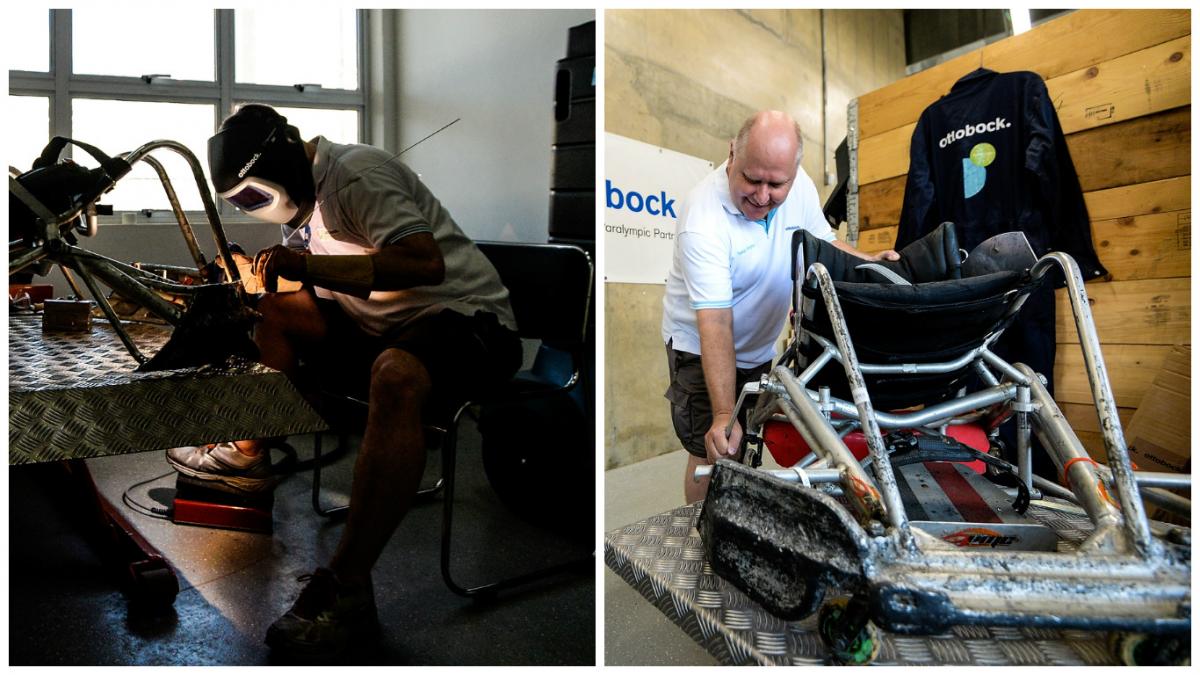 ⒸGetty Images Buda Mendes for Ottobock
By Ottobock
Ottobock Healthcare technicians from Brazil, Canada and Germany have kicked off the final phase of preparations as the Official Prosthetic, Orthotic and Wheelchair Technical Service Provider for the Rio 2016 Paralympic Games by providing essential repair services at the International Wheelchair Rugby Championship. The Championship took place at the Olympic Park from 26-28 February, with Ottobock completing 37 repairs for competing teams.
Ottobock Brazil Technical Director, Thomas Pfleghar said: "Wheelchair rugby is one of the sports where there is the greatest demand for technical service at the Paralympic Games. Although rugby wheelchairs are designed to withstand constant bombardment, cracks to the metal frames are common.
"The sight of a welder in a mask with a flaming torch is not something people expect to see in sport, but it is essential to keeping athletes in the competition. Our team for the Rio 2016 Paralympic Games will include seven specialist welders."
Technical service for the International Wheelchair Rugby Championship was provided from a repair centre equipped with specialist machinery and tools for welding, wheel repairs and tyre replacements.
Ottobock has been a partner to the Paralympic Games since the Seoul 1988 Paralympic Games, providing technical service 13 times. The increased competition and use of equipment has seen demand for the service offered by Ottobock, one of the world's leading providers of prosthetics and wheelchairs, soar:
Services: Seoul 1988, London 2012, Rio 2016
Technical service team size: 4, 80, 77
Languages spoken: 3, 15, 26
Hours worked: 90; 10,000; 14,500 (estimate)
Repairs: 350; 2,062; 2,000 (estimate)
Spare parts shipped from Germany: 0; 15,000; 15,000
Specialist equipment and machinery shipped from Germany: 0; 9 tonnes; 9 tonnes
Athletes' village main repair centre: 0; 6,500 sq ft.; 7,000 sq ft.
Sports venue repair centres: 0, 9, 14
Like the pit lane in motor-racing, Ottobock's court-side technical service provides seamless equipment repairs returning Paralympians to action as fast as possible. This essential service will be provided by Ottobock at the Rio 2016 Paralympic Games for all 4,350 athletes in 22 sports.
Repair centres will be staffed by a team of prosthetists, orthotists, wheelchair technicians and welders from 28 countries, including 10 from Brazil. The facilities will be fully equipped to repair any damage or problems with the equipment used by athletes during the Paralympic Games, including running blades, wheelchairs for rugby and basketball, racing wheelchairs, throwing frames, as well as custom made items, everyday prosthetics and wheelchairs.
The Ottobock technical service team for the Rio 2016 Paralympic Games will be made up of technicians from Argentina, Austria, Australia, Brazil, Canada, China, Columbia, Croatia, Czech Republic, Egypt, Finland, France, Germany, Hong Kong, China, Hungary, Japan, South Korea, Mexico, Lebanon, the Netherlands, Russia, South Africa, Sweden, Switzerland, Turkey, Great Britain, Ukraine and the USA.
Visit Ottobock Healthcare's website for more information.