Ottobock Sends First Shipment to London
Ottobock Healthcare, the IPC's partner, sent 15,000 spare parts to its London 2012 workshop this week, the first of many shipments to come.
19 Jun 2012
Imagen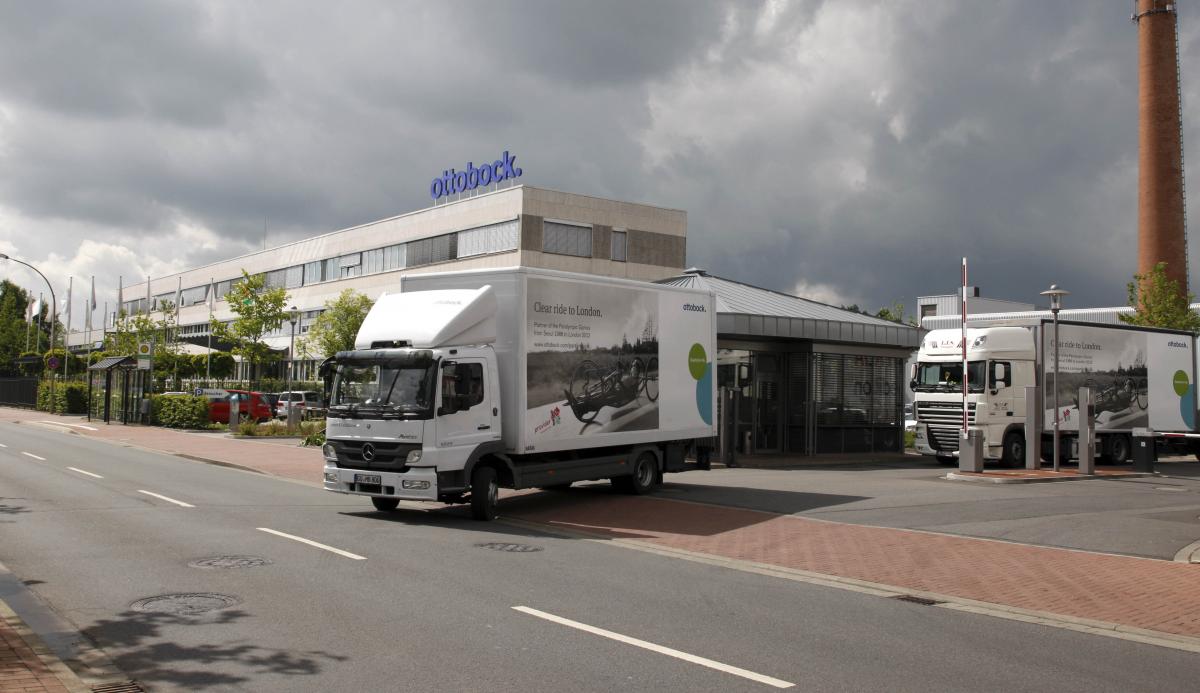 ⒸOttobock
By IPC
"As in Athens and Beijing, more than 2,000 repairs are expected to be made, requiring more than 10,000 hours of work."
Ottobock Healthcare, the official technical service provider for the London 2012 Paralympic Games, on Monday (18 June) sent the first nine tons of workshop equipment and around 15,000 spare parts to London in preparation for their role servicing equipment for 4,200 athletes.
The company will send a total of 13.7 tons and a volume of 88.2m³ of equipment to London before the launch of the London 2012 Paralympic Games from their head office in Germany.
Ottobock has been a partner of the International Paralympic Committee (IPC) since 2005 and has been providing technical services for the Paralympics since 1988 in Seoul. In London, 80 prosthetists, orthotists and wheelchair technicians from 20 countries will make up the technical service team to ensure every athlete has access to equipment repairs and is fit for competition at the second largest sports event in the world.
Ottobock will run one main workshop in the Paralympic Village, which begins operations one week ahead of the Paralympic Games Opening Ceremony. Athletes who need prostheses, wheelchairs, or orthoses to participate can have their devices checked and repaired by the Ottobock experts before they compete.
Nine other workshops located at the various venues are also responsible for repairs during competition. The wheelchairs used for rugby and basketball are subjected to damaging impact-intense competition and welding is in high demand throughout the event. An additional mobile workshop is available for the hand bikers' street race.
"The team is very experienced and their creativity and knowledge means that no job is too challenging," said Philip Yates, Managing Director for Ottobock Healthcare UK. "Whether it is welding flag holders on to wheelchairs for the Opening Ceremony or mending a prosthetic knee joint, our team will be on hand to help. As in Athens and Beijing, more than 2,000 repairs are expected to be made, requiring more than 10,000 hours of work."
Related Images