Overcoming highs and lows, Badenhorst aims for success
Australian snowboarder has a new prosthetic leg and keeps her determination to continue her rise to the top.
10 Sep 2015
Imagen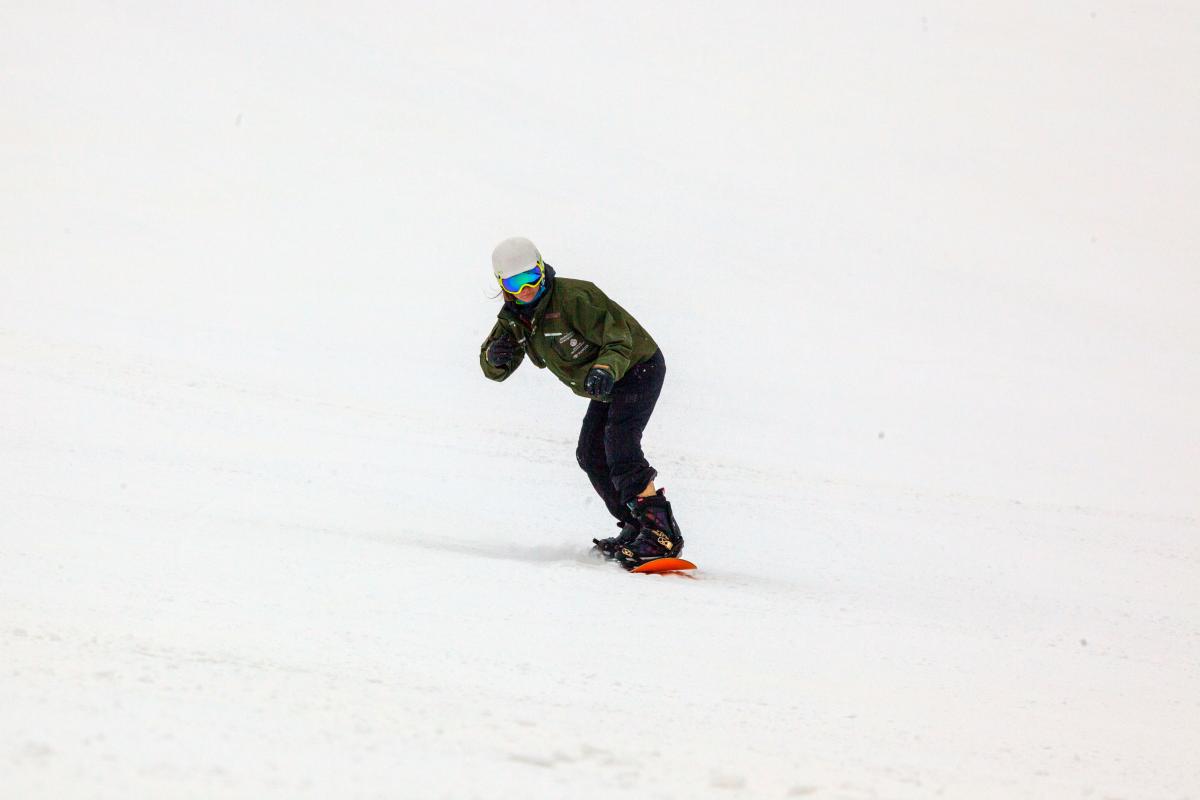 ⒸNPC Australia
By Giuseppe Di Florio | For the IPC
"This past season, I feel like with every competition, regardless of the outcome, I improved and learnt a little bit more."
Australian snowboarder Joany Badenhorst is no stranger to adjusting and the 2015-16 season will be no different, as the 21-year-old confidently prepares for competition with a new prosthetic leg.
Badenhorst, a silver medallist from the 2015 IPC Para-Snowboard World Championships, is excited to be performing in Landgraaf, the Netherlands, between 18-20 November where the calendar will kick off.
"The new leg that we have put together is the best so far where instead of highlighting my weaknesses it gives me the opportunity to strengthen them. It is also much more reliable on snow, taking a less complicated approach to the leg which means I have less variables breaking down to worry about".
The beginning of the season, which will only be Badenhorst's third, is also important for her team. Describing the Europa Cup as "key" for Australia, the youngster hinted that there would be new competitors coming from down under this year.
The training schedule in the Australian winter season is a combination of both on-snow and off-snow training. Badenhorst personally follows a set gym and outdoor strength and conditioning programme during the week that allows her to maintain a steady job while cruising to the snow every other weekend to do some training with the team.
"Our Australian winter allows me to maintain a stable and reliable training programme that provides the ideal foundations for the optimal overseas season," she said.
The South African born athlete was meant to be the first female snowboarder to represent Australia at the Sochi 2014 Winter Paralympic Games before a crash in training ruled her out.
"Sochi was definitely a disappointment for myself however I am training harder than ever before, giving myself every single opportunity to perform at my very best come the 2018 Winter Games," Badenhorst declared.
But last season was also filled with terrific highs and devastating lows.
Badenhorst broke her wrist at the 2015 Worlds in La Molina, Spain, having avoided injury all season to finish fourth in the overall IPC Para-Snowboard World Cup rankings.
Despite yet another set-back, she managed to storm to silver in the banked slalom SB-LL2 to firmly position herself as a rider to look out for on the road to PyeongChang 2018.
"This past season, I feel like with every competition, regardless of the outcome, I improved and learnt a little bit more," Badenhorst said.
Before the tractor accident that severed her left leg and pushed her family to move to Australia back in 2005, Joany was an accomplished athlete both in dancing and athletics. Together with a strong dose of determination, that helped her approach to snowboarding.
"I definitely think that the strength and flexibility that I retained from athletics helped me physically transition to snowboarding. However, nothing could have prepared me for the specific skill set you need to be a successful snowboarder. That was definitely one of the hardest transitions I have ever had to make. Luckily I love a challenge!"
The 2015-16 IPC Para-Snowboard season features seven World Cups taking in some of the world's best snow. The full calendar can be viewed at the IPC Snowboard website.