Para-athletes light up SportAccord
Delgates attending convention in St Petersburg, Russia impressed by sport demonstrations
30 May 2013
Imagen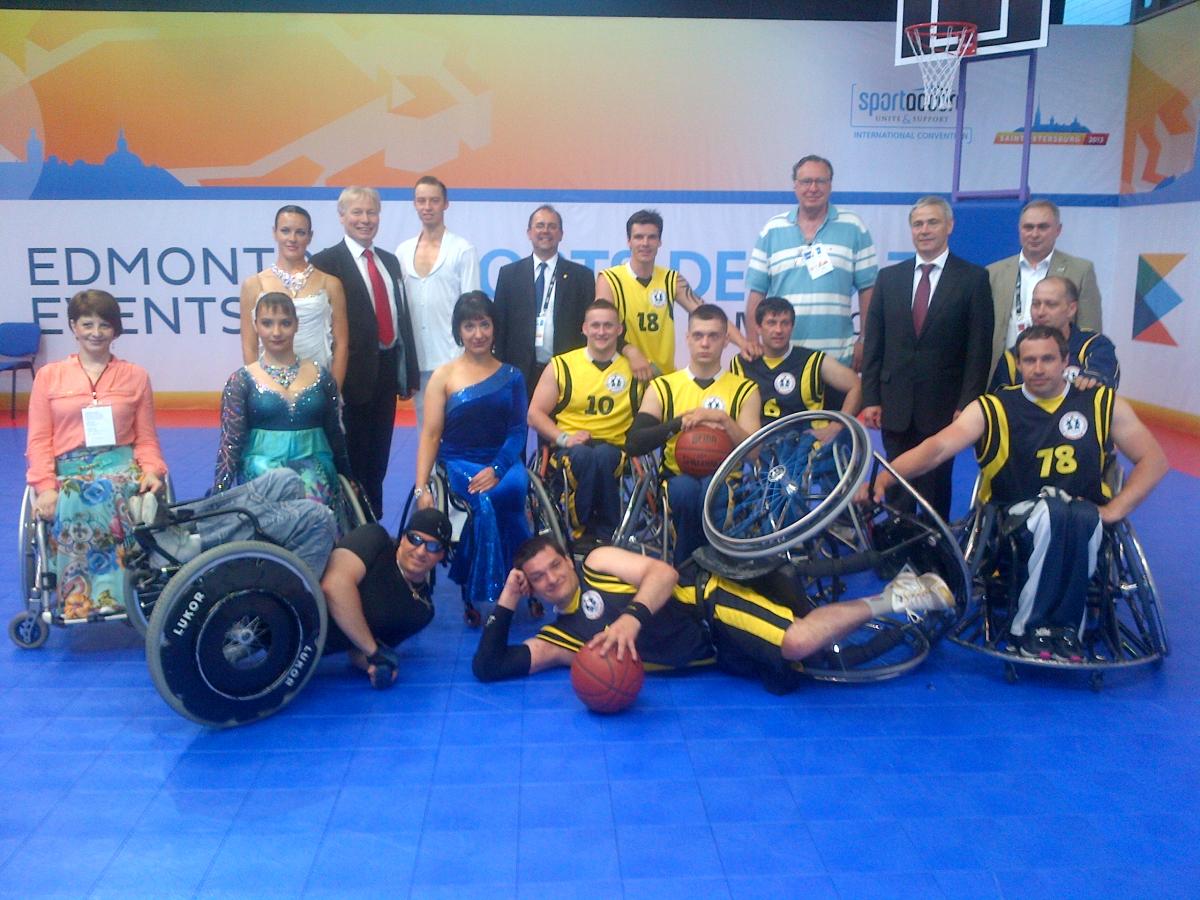 Russian athletes from wheelchair basketball and wheelchair dance sport lit up SportAccord in St Petersburg, Russia on Wednesday (29 May) with demonstrations in the two sports.
More than 2,000 leading representatives from international sport, including a delegation from the International Paralympic Committee, are in St Petersburg for the six-day long convention.
Players from Russian club champions St Petersburg first gave a demonstration of wheelchair basketball in a three-a-side match-up before a number of Russian world champion wheelchair dancers took to the floor to entertain the growing crowds.
In all the demonstration lasted over 50 minutes and drew great applause and appreciation from those who attended.
Shortly after the demonstration, Iranian Paralympic archer Zahra Nemati picked up an individual award at the 2013 SportAccord Spirit of Sport Awards.
The 28 year old won two medals at last year's Paralympic Games, including a first Paralympic gold for an Iranian woman, and is widely regarded as helping to boost participation in para-archery in Iran as a result of her success.
On Thursday (30 May), Sochi 2014 will unveil the medals for next year's Paralympic Winter Games.