Para dance sport reaches the Baltics
Application open for introductory coaching course in Latvia
18 Oct 2018
Imagen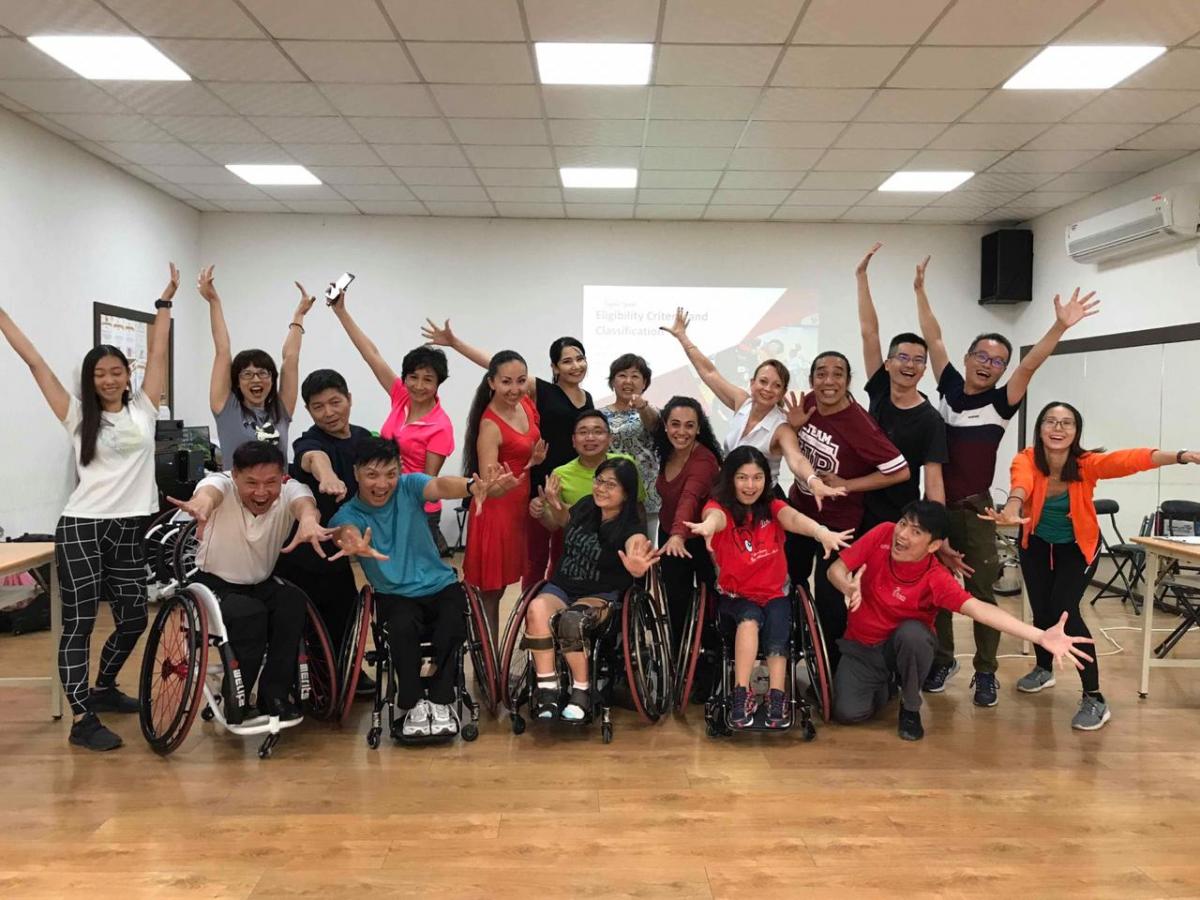 ⒸWorld Para Dance Sport
By World Para Dance Sport
Para dance sport breaks into new territory as a coaching course is set to take place in Jurmala, Latvia, between 1 and 2 December.
The application process is open until 15 November and there is a maximum of twenty slots available. Those interested in attending must fill the form at https://www.paralympic.org/dance-sport/downloads
It is the first Para dance sport introductory course ever held in the Baltics, aiming to grow the sport in the region and attract new countries to start developing it.
World Para Dance Sport organises the course in collaboration with the Latvian Spinal Cord Injury Society and the Rehabilitation Centre 'Vaivari.'
Participants will learn the basics of the sport – including its history and exponential growth, the different dancing styles, wheelchair techniques and skills, and judging criteria, among others.
They will also get to put their knowledge to practice on the dance floor. The course's goal is to offer a mix of basic knowledge for starters and further information for those already working in the sport.
"We are excited to stage an introductory coaching course in the Baltics for the first time, giving more coaches the opportunity to learn about our fascinating sport," World Para Dance Sport Manager Camila Rodrigues said.
"I want to thank the Latvian Spinal Cord Injury Society and the Rehabilitation Centre 'Vaivari' for their collaboration in organising this event. This is another landmark moment in our sport's history and we will make the most of it," Rodrigues added.
Latvian Spinal Cord Injury Society Member Filips Bernardskis said the course will kick off the celebrations for the International Day of Persons with Disabilities at Latvia's National Library on 3 December.
"I am looking forward to the Para Dance Sport introductory course because it is a wonderful opportunity not only for coaches but for our society members to develop new skills," Bernardskis said.
"At the same time, many people will get to see what these amazing athletes can achieve; I am sure several of them will then get involved with this beautiful sport," he added.
Konstantin Vasilyev of Russia, who serves on World Para Dance Sport's Sport Technical Committee, will be the lead instructor of the course.
For further information on the Para dance sport coaching course, please contact World Para Dance Sport Manager at Camila.Rodrigues@WorldParaDanceSport.org.