Para equestrian forum concludes
Athletes, officials, coaches and classifiers discussed the development of the sport.
27 May 2017
Imagen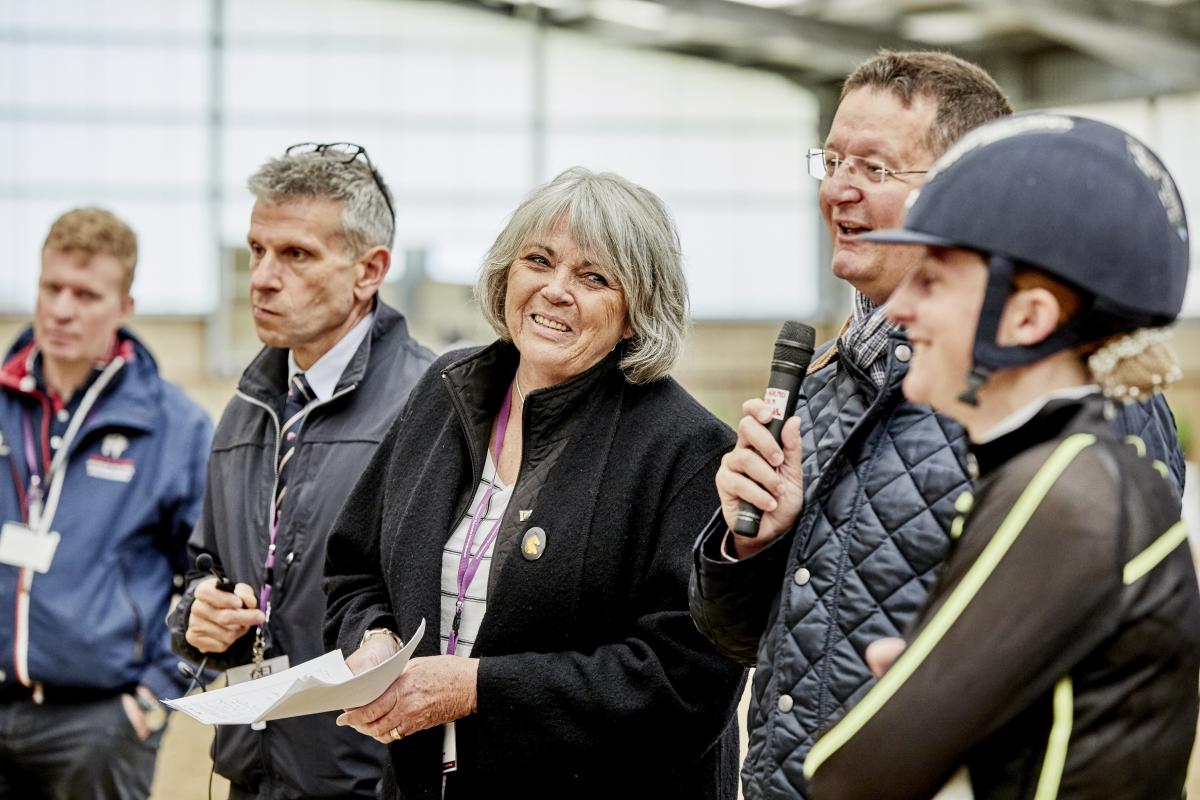 ⒸFEI/Liz Gregg
By Athletes, officials, coaches and classifiers discussed the development of the sport.
More than 70 delegates from 24 countries attended a forum in Stow, Great Britain, earlier from 13-14 May to discuss the development of Para equestrian.
Organised by the International Equestrian Federation (FEI) and hosted by British Dressage, the gathering was the second to be held, after the inaugural forum in Essen, Germany, two years ago. Delegates came from across the sport and included Great Britain's Rio 2016 medallists Sophie Wells and Sophie Christiansen, and Denmark's Stinna Tange Kaastrup. Athletes representing Italy, Japan, Canada, Hong Kong and the US Virgin Islands, as well as judges, officials, classifiers and coaches also attended
They heard about the development of the sport over the last two years, including the success of Rio 2016, and had a preview of the facilities which will be on offer at the 2018 FEI World Equestrian Games in Tryon, North Carolina, USA. In-depth and energetic discussions covered wide subject areas such as competition formats, the use of music in individual tests, classification, and ways to develop the sport further by making it easier to enter competitions.
Christiansen, one of Paralympics GB's four triple gold medallists from Rio 2016, said: "It's been brilliant. The athletes should have more face time with judges and officials.
"I've felt that, for years, I've had things which I couldn't talk about but this weekend I have been able to meet people who would have the answers. I see these people at competitions but that's the wrong time to have quite frank discussions so I think it's really beneficial for me, as quite an opinionated athlete, to come to this weekend."
Amanda Bond, chair of the FEI Para Dressage Technical Committee, added: "This is the second ever forum but the spirit we have in the group, all working towards a common goal, has given us a really inspiring two days.
"We go into our committee meeting now for two days at which we review the rules and talk through all the major issues which have come up in the forum."
This year, Para equestrian grades have been re-numbered from I to V, instead of the previous grades Ia and b to IV. That change, aimed at simplifying classification for spectators and fans of the sport, came about as a result of the discussion at the Essen forum in 2015.
Bond added: "We had some great ideas around things like developing coaching and working with the FEI's Solidarity programme and these are ideas we will work up a little more and see what we can do."