Parapan American Games Opening Ceremony in Pictures
14 Nov 2011
Imagen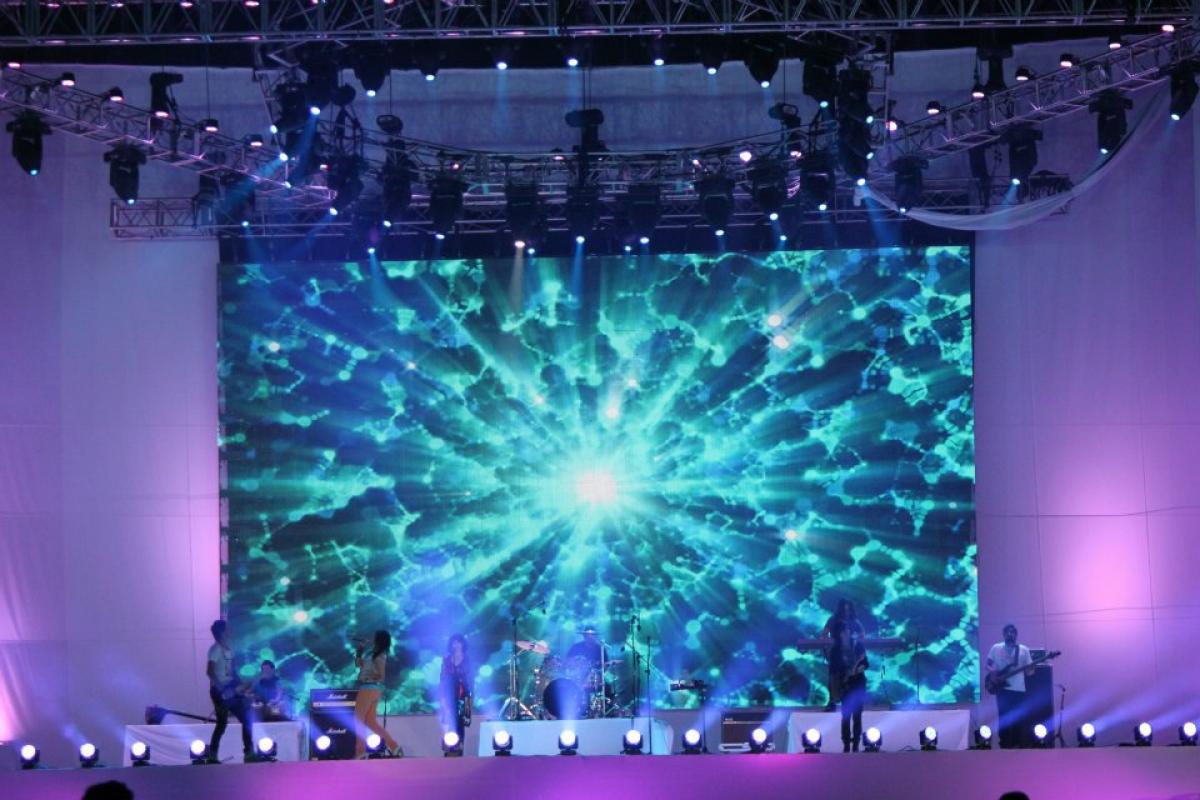 ⒸIPC
Singer Eugenia Leon then welcomed the 24 delegations that are participating in the Parapans signing 'Sigue Tus Sueños' (Follow your Dreams).
The 2011 Parapan American Games in Guadalajara, Mexico may well now be underway, however you can still relive Saturday's (12 November) Opening Ceremony by viewing hundreds of pictures at the International Paralympic Committee's (IPC) official Facebook page www.facebook.com/paralympicsporttv
Fireworks, charros, and a folkloric ballet all colored the Opening Ceremony which took place at the Telmex Athletics Stadium.
Prior to the start of the Opening Ceremony airplanes of the Mexican Air Force - six PC–7 planes from the acrobatic team of the Air Academy, a Parapan American Plane, and a Boeing 727 escorted by two F–5s flew over the stadium to entertain the arriving audience.
Shortly after 7.00pm a countdown to the Ceremony started along with fireworks. The Mexican national anthem was then performed by Jalisco-native soprano Diana Illiann while the flags of Mexico and the State of Jalisco were raised by cadets of the Zapopan Air Academy. The flags were only raised to half-mast due to the passing of Minister of Interior Francisco Blake Mora on Friday in a helicopter crash and a minute's silence was observed in his memory.
Singer Eugenia Leon then welcomed the 24 delegations that are participating in the Parapans signing 'Sigue Tus Sueños' (Follow your Dreams).
After the oaths of the athletes and judges, a mariachi came on to the main stage to perform the song "Guadalajara, Guadalajara" as the folkloric ballet danced to it and the sky was lit by green, white, and red fireworks (colors of the Mexican flag).
The song was followed by "El Son de la Negra" and five young charros performed tricks with lassos.
After the folkloric ballet, wheelchair dancers joined the dances on the main stage, which looked wonderful with fireworks of Mexican colors.
The celebration continued with the presentation of the band Radaid, who were followed by pop band Jot Dog interpreting their hits: "Lluvia de Estrellas"and "Las Pequeñas Cosas".
The Guadalajara 2011 Parapan American Games fire was lit by Paralympic athlete Maria de los Angeles Ortiz. It will remain lit until 20 November.
Before arriving at the sports venue, the Fire, which carries a message of unity, spirit of sport and a wish for a better world for people with disabilities, travelled a distance of 28km through the municipalities of Tonala, Tlaquepaque, Guadalajara, and Zapopan.
Towards the end of the evening Mexican singer Yuri delighted everyone with a performance of modern coreography. She sang the themes "Esperanzas," "Yo Te Pido Amor," "Aire," and "El Apagón." Some athletes got up from their seats to dance.
Peru´s singer and composer Gian Marco ended the Parapan American Ceremony by singing "El Mismo Sol," theme composed by him especially for America´s Fiesta.
In addition to regular picture updates at www.facebook.com/paralympicsporttv, the IPC's will also be tweeting at www.twitter.com/paralympic
Related Images