POCOG officially opens "2018 PyeongChang House"
The hospitality venue in Gangneung aims to promote the Games and highlight the environmentally friendly theme of PyeongChang 2018.
05 Jan 2016
Imagen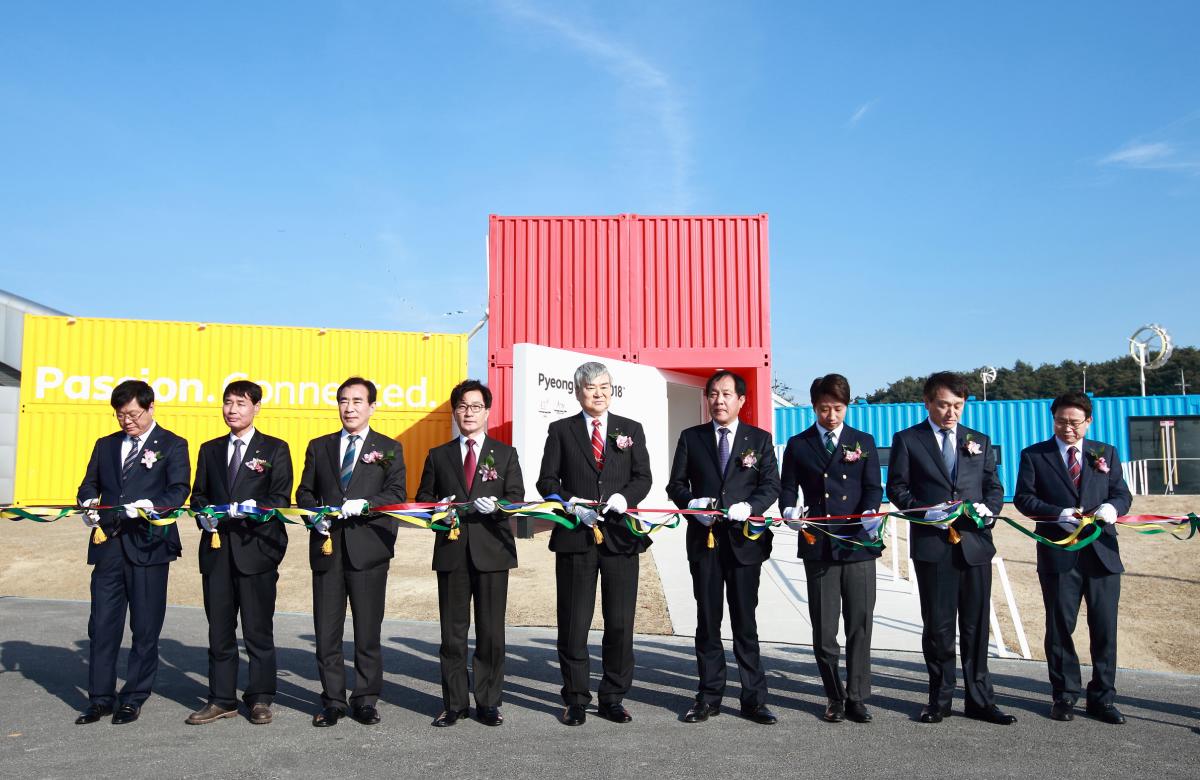 ⒸPOCOG
By POCOG
The PyeongChang Organising Committee for the 2018 Olympic & Paralympic Winter Games (POCOG) officially opened the doors on Monday (4 January) of the "2018 PyeongChang House" at the Green-city Convention Center in Gangneung. The ice events will be staged in Gangneung and the special hospitality venue is designed to promote the Games and highlight the environmentally friendly theme of PyeongChang 2018.
The 2018 PyeongChang house will serve as a focal point for the public showing Games preparations and teaching the Olympic values. As the excitement for the Games is building a high number of youth and teenagers are expected to visit.
Attending the opening was CHO Yang-ho, President of POCOG, CHOI Moon-soon, Governor of Gangwon Province, KIM Si-sung, Chairman of the Gangwon Provincial Assembly, LEE Kyou-hyuk, former Olympian and Honorary Ambassador for PyeongChang 2018, and Mayors of Host & Venue Cities including PyeongChang, Gangneung and Jeongseon.
POCOG President, CHO Yang-ho, noted: "At the newly-open 2018 PyeongChang House, the public will be able to re-experience the journey of winning the bid in 2011 and witness Games preparations. I believe it will contribute to raising public interest and boosting enthusiasm about the 2018 Games and winter sports."
The 2018 PyeongChang House was designed with a winter snow theme and the colours and branding reflect the PyeongChang 2018 official emblem. The building is environmentally friendly and was fashioned out of recycled containers.
The House is laid out in five different sections comprising a main exhibition room where athlete models representing 11 winter sports disciplines will be displayed, a 4D experience room offering guests a virtual experience of winter sports, the entrance corridor that portrays the PyeongChang 2018 bid story, and a Wishing Tree area for guests to express their desires for the Games. The colourful Wishing Trees with eco-friendly LED lights and artwork balls will be installed inside and around the House to attract attention and engage fans.
As POCOG welcomes the New Year and kicks off with the new promotional house, the leadership and the staff are dedicating their energies to the successful hosting of the upcoming test events and the Games in almost two years' time.