Prince Harry and Paralympian Bradley Snyder open 2013 Warrior Games
Multi-sport event opens in Colorado Springs
12 May 2013
Imagen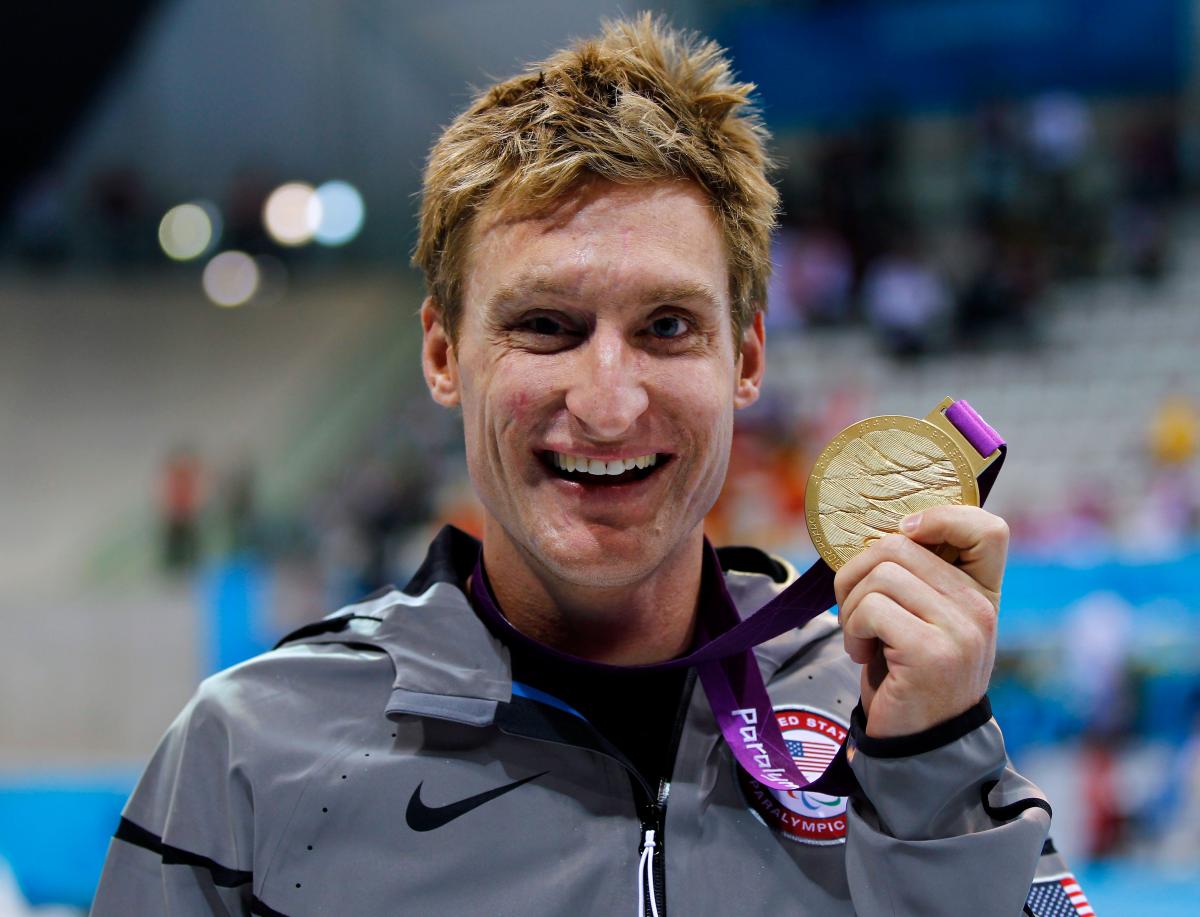 ⒸGetty Images
The 2013 Warrior Games officially opened at the U.S. Olympic Training Centre in Colorado Springs on Saturday (11 May), with Prince Harry and two-time London 2012 gold medallist Lt. Bradley Snyder lighting the cauldron to signify the start of the multi-sport event.
With 1,200 people in attendance, the highlight of the opening was a march of the 260 wounded, ill and injured service members and veterans who will compete in the fourth annual competition which feature seven sports.
"It is tough being at the Warrior Games as an ambassador and a mentor because in my heart, I'm an athlete and a competitor. But I am so proud to be here," Lt. Snyder said. "Last year, I watched from the athlete section as Melissa Stockwell lit the cauldron as the honorary torchbearer, and I was so inspired. I am thankful for the opportunity this year to light the cauldron and pass the torch to these athletes, and help them find their place in a Movement that means so much to me."
U.S. Army retired First Lieutenant Stockwell, the first female solider wounded in Iraq, had her left leg amputated above the knee in 2004 after her convoy vehicle was hit by an explosive device in Baghdad. She went on to swim at the Beijing 2008 Paralympic Games and is a para-triathlon hopeful for 2016.
Snyder, who was blinded by an improvised explosive device while serving in Afghanistan in September 2011, was accompanied to the cauldron by four-time Olympic gold medalist Missy Franklin and Prince Harry. Snyder received the torch from Prince Harry, who, through a partnership between The Royal Foundation and the USOC, is focused on improving physical activity opportunities for wounded warriors and persons with physical disabilities in the United Kingdom and United States.
Held at the U.S. Olympic Training Centre and the United States Air Force Academy, the 2013 Warrior Games presented by Deloitte is a competition for wounded, ill and injured service members and veterans hosted by the USOC and supported by the departments of Defense and Veterans Affairs, USO, Fisher House Foundation, AT&T, BP, Budweiser and the Semper Fi Fund.
Additional guests at Saturday's festivities included the participants' friends and family, team support staffs, community and military leaders, government officials, sponsors, and USOC and National Governing Body staff members.
Other event highpoints included performances of the U.S. and British national anthems by the United States Marine Corps Drum and Bugle Band and remarks from Jim Benson, chairman of the Paralympic Advisory Committee, Robin Lineberger, chief executive officer, Deloitte Federal Government Services, Senator Mark Udall, Colorado, Congressman Doug Lamborn, Colorado District 5, and Admiral James A. Winnefeld, vice chairman of the Joint Chiefs of Staff.
"At this time last year, Brad Snyder was only eight months removed from his injury, competing at the Warrior Games," said Scott Blackmun, chief executive officer for the USOC. "Today, he joined us in the Opening Ceremony as a three-time Paralympic Games medallist, which is testament to how powerful this event can be for wounded, ill and injured service members and veterans. After competing here, there is no limit to what these men and women will be able to accomplish."
Starting on 12 May, five U.S. Armed Forces teams (Air Force, Army, Marine Corps, Navy/Coast Guard and Special Operations) and the British Armed Forces team will face off in archery, cycling, shooting, sitting volleyball, swimming, track and field and wheelchair basketball.
Individual and team medals will be awarded as well as the Chairman's Cup, which is given to the highest-performing service branch. The Marines claimed the honours for the past three consecutive years. Nine athletes will also vie for the title of Ultimate Champion, which is a pentathlon style event that pits warriors against each other in a variety of disciplines.
Related Images