Russia Dominates Cross-Country World Cup
28 Mar 2012
Imagen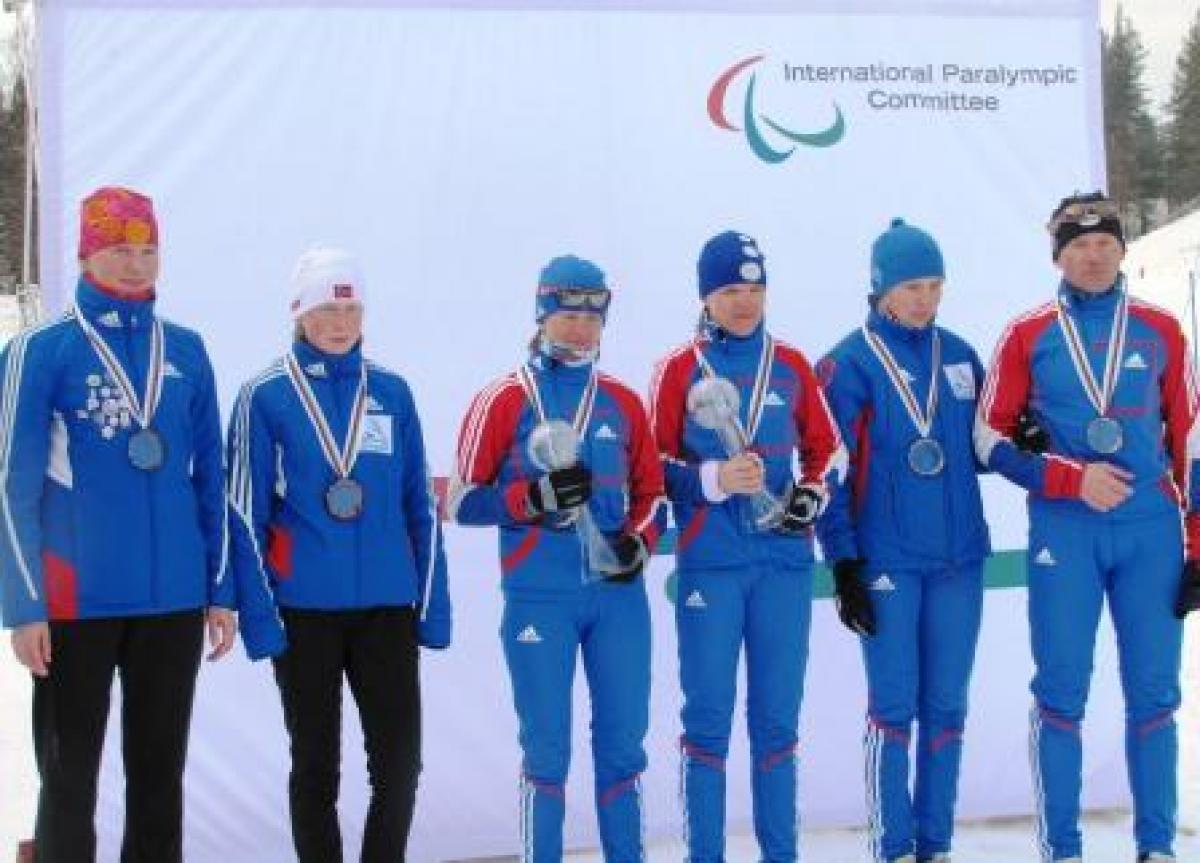 ⒸIPC
By IPC
At the International Parlaympic Committee (IPC) Nordic Skiing World Cup finals in Vuokatti, Finland, Russia has won three out of six Cross-Country trophies and dominated the rankings tables.
The other trophies went to Norway in the women's Sitting and men's Standing category and Poland in the women's Standing event.
In the women's Visually Impaired, the top five skiers were Russian. Elena Remizova won the trophy on 840 points, ahead of Valentina Nevidimova on 621 points.
In the men's Visually Impaired the top two spots also went to Russians with Stanislaw Chokhlaev winning the trophy on 780 points and Nikolay Polukhin coming second on 640 points. Canada's Brian McKeever came third with 560 points.
Russia's Roman Petushkov, who won the IPC Athlete of the Month in January, picked up the men's Sitting trophy with 860 points – well ahead of his teammate Irek Zaripov, who finished second on 578 points.
The winner with the biggest margin was Norway's Mariann Marthinsen, who won the women's Sitting trophy with 905 points. Germany's Anja Wicker was over 360 points behind in second place.
Norway also picked up the men's Standing trophy, which had the smallest margin of the competition. Vegard Dahle won with 655 points, just five ahead of Russia's Vladamir Kononov on 650 points.
Poland's Kate Rogowiec won the women's Standing event on 790 points, beating Japan's Shoko Ota (670 points).
Racing continues in the Biathlon events until 1 April.