Sailing: Kroger continues to impress in the 2.4mR
French and Creignou dominate SKUD18 fleet
02 Sep 2012
Imagen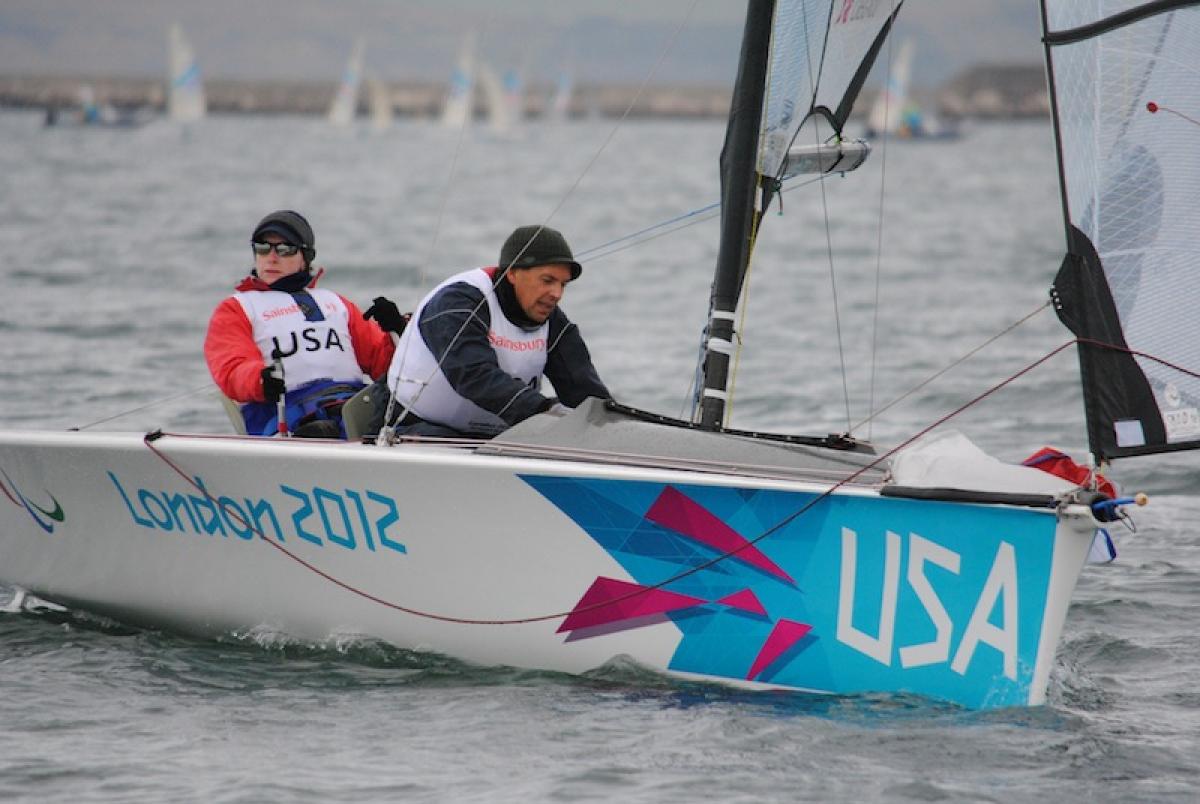 By IPC
"It's very tight at the top of the fleet and a lot can happen."
Sydney 2000 2.4mR gold medallist Heiko Kroger (GER) continues to impress in the London 2012 2.4mR fleet after the German picked up his first bullet of the Paralympic Sailing Competition on 2 September to take the overall lead.
Thierry Schmitter (NED) won Race 3 and sits one point behind Kroger. Overnight leader Helena Lucas dropped to third overall after an 11th in Race 4.
"It was very tight today," said Schmitter. "I'm happy with the results so far. From race number six, it will get more interesting. At the moment, with discards, the positions could all change."
French And Creignou Dominate SKUD18 Fleet
Jen French and JP Creignou (USA) dominated the second day of SKUD18 racing at the London 2012 Paralympic Sailing competition after they notched up double bullets.
Having recorded a third and a fifth on the opening day (1 September), the two race wins pulls them into gold medal contention on ten points. Dan Fitzgibbon and Liesl Tesch (AUS) lead the fleet on eight points closely followed by Alex Rickham and Niki Birrell (GBR) on nine points.
"It's very tight at the top of the fleet and a lot can happen," said French.
Dutch And Australian Crews Remain Consistent In The Sonar
The Dutch and Australian Sonar crews were the most consistent performers in the class on the second day (2 September) of racing at the London 2012 Paralympic Sailing Competition.
Overnight leaders Colin Harrison, Jonathan Harris and Stephen Churm (AUS) held onto their lead with another strong performance on Portland Harbour.
The Australians finished third in Race 3 and followed up with a second in Race 4 and sit on nine points at the top of the leader board.