Salou 2016: Ukraine wins Pre-Paralympic Tournament
The 2015 Worlds runners-up defeated Brazil in the last major competition before Rio 2016.
09 May 2016
Imagen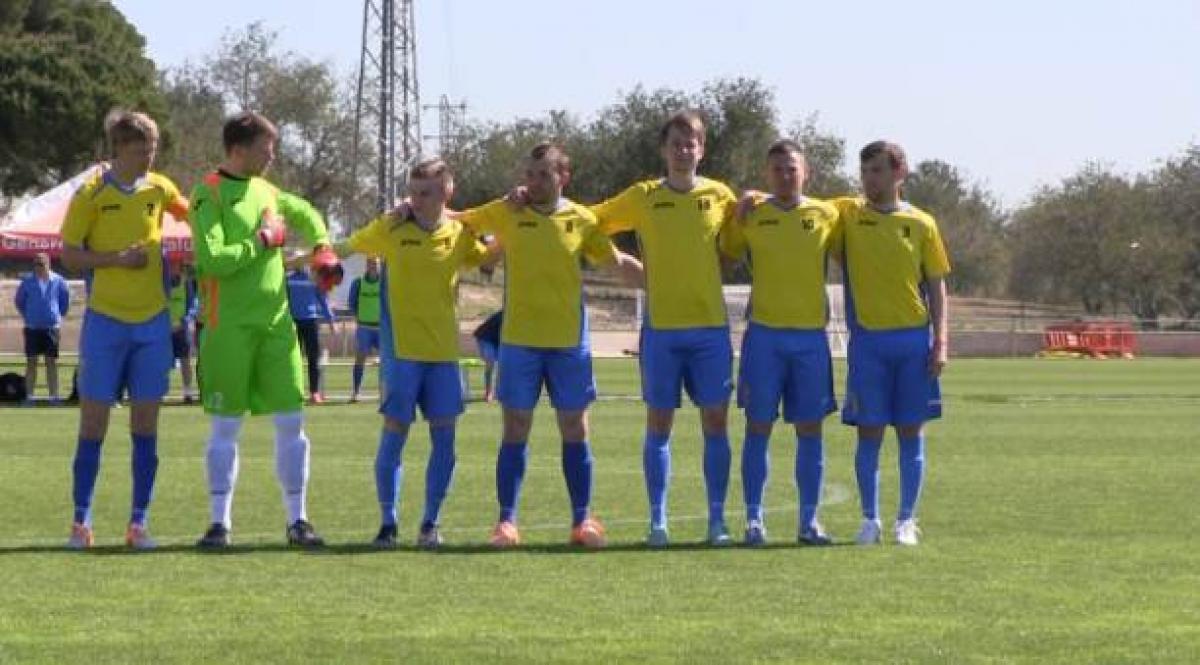 ⒸSalou 2016
By Salou 2016 and IPC
Ukraine's Artem Krasylynykov scored two goals to help his team defeat Brazil 2-0 and capture the 2016 International Federation for Cerebral Palsy Football (IFCPF) Pre-Paralympic Tournament on Saturday (7 May) in Salou, Spain. The tournament featured seven of the eight qualified teams for the Rio 2016 Paralympic Games and was the last major competition ahead of the September's Games.
In the final both teams were relatively evenly matched with Ukraine controlling the ball during much of the first half. Brazil's defence held out until the 12th minute when Krasylynykov scored to put his team 1-0 at the break.
Brazil came out attacking in the second half dominating possession, but they were plagued with yellow cards. Brazilian captain Felipe Rafael Silva Gomes was given a yellow in the 35th minute, followed by teammates Jonatas Santos Machado and Diego Delgado Da Silva in quick succession.
Ukraine was held largely to break away plays and successfully capitalised on one in the 49th minute when Krasylynykov scored his second goal to put Ukraine 2-0 up.
Third-place match: Netherlands 3, Great Britain 2
The Netherlands defeated Great Britain to take third-place in the tournament after a thrilling comeback.
The first half was very evenly matched with each team able to counter the other's offensive attacks effectively. Only Great Britain was able to get on the scoreboard, with Michael Barker scoring in the fourth minute.
In the second half Barker converted a penalty kick, following a yellow card given to the Dutch goalkeeper George van Altena, to put Great Britain up 2-0.
Jeroen Saedt then scored the Netherlands' first goal of the game, and with three minutes left, Dutch captain Lars Conijn scored the equaliser to take the game into extra-time.
Three minutes into extra-time, James Blackwell was given a red card and put Great Britain down two players. Minnie De Vos converted the Netherlands' penalty kick attempt to give the Dutch the lead. Despite several good attempts, Great Britain were unable to answer back.
Complete results from the 2016 IFCPF Pre-Paralympic Tournament can be found on the event website.