Shaping the future of clean sport: WADA Symposium meets
Record number of delegates in Lausanne to discuss progress in anti-doping
29 Mar 2018
Imagen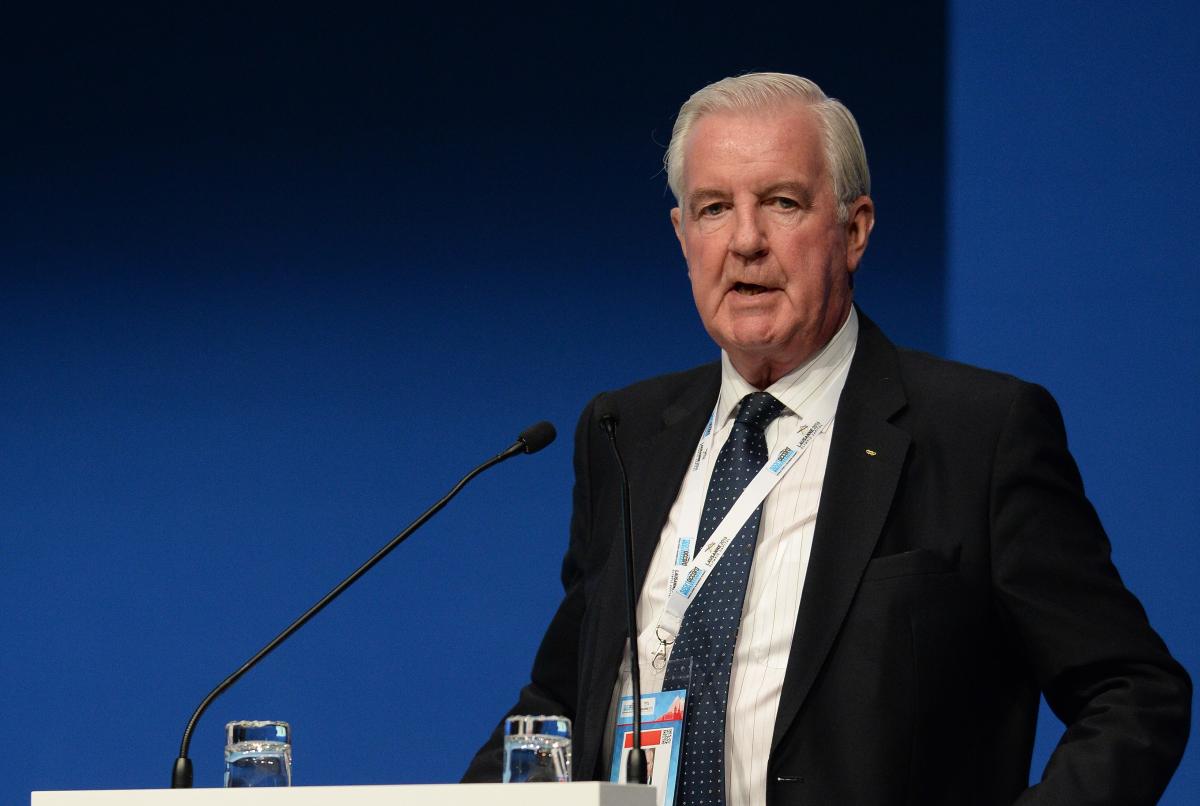 ⒸMark Runnacles/Getty Images
By WADA
Compliance, funding and capturing the athlete's voice were among the main themes at the World Anti-Doping Agency's (WADA's) 14th Annual Symposium held in Lausanne, Switzerland
The WADA Symposium, which is generally recognised as the leading fixture on the anti-doping calendar, gathered a record 900 delegates from the global anti-doping community for three days of presentations, interviews, panel discussions, practical workshops and networking sessions. Athlete representatives, International Federations, government representatives, National and Regional Anti-Doping Organisations, Major Event Organisers, WADA-accredited laboratories and Athlete Passport Management units, as well as more than 50 international media and other stakeholders, gathered under the theme "Shaping the Future of Clean Sport".
The keynote address by WADA President Sir Craig Reedie, titled 'From a Turbulent Time to a Fit Future', set the tone for the week as he reflected on the Russian doping scandal and on the ongoing efforts being made by WADA to assist the Russian Anti-Doping Agency (RUSADA) in their return to compliance with the World Anti-Doping Code. Reedie went on to state that Russian authorities must take real action in order to move forward. He acknowledged that the Russian scandal had prompted the establishment of new priorities that had already equipped the Agency to better navigate situations of non-compliance with the Code.
Most notably, Reedie spoke of WADA's International Standard for Code Compliance by Signatories (ISCCS) that enters into force on 1 April, enhanced intelligence and investigations activity and the new Speak Up! whistleblower program. He then flagged that WADA's increased activities in these areas and others had driven the Agency to propose to the Foundation Board in November 2017, 2018-21 budgetary increases of 8 per cent, 15 per cent, 15 per cent and 5 per cent, respectively.
Reedie said: "The whole anti-doping movement needs to step up its activities to make a real impact and WADA's funding model will dictate our ability to do that. A delay in this funding increase would mean not bringing WADA to the level it should be at to face the current and future challenges and opportunities. Properly funded, our proposed budget would allow us to pursue fully all the activities we have been asked to carry out and more. Together, we will change the game for clean sport and strengthen athlete and public trust and confidence."
Productive discussions
Athletes themselves were well represented during the Symposium. In particular the attendance of WADA Athlete Committee members as well as International Federation athlete commission chairs reinforced the importance of athletes having an active role in clean sport initiatives. WADA's Athlete Committee members Beckie Scott (Chair) and Ben Sandford gave an update on progress of the Anti-Doping Charter of Athlete Rights, which they hope will be included within the 2021 Code.
One of the highlights of the Symposium was a panel discussion, which focused on rebuilding anti-doping in Russia, featuring representatives from RUSADA and one of its independent experts, the International Olympic Committee, UK Anti-Doping and WADA. The emphasis was on progress made to date by RUSADA and the work remaining towards the end goal of RUSADA rejoining the international anti-doping community in a credible and sustainable way that would restore confidence in the integrity of Russian sport. In November 2017, WADA's Foundation Board retained RUSADA's non-compliant status until such time as Russia fulfills the two outstanding criteria of RUSADA's Roadmap to Compliance.
WADA also gave an update on safeguarding the doping control process with sustainable security bottle supply in the wake of bottle manufacturer Berlinger Special AG's decision earlier this month to withdraw from the doping control business after experiencing integrity issues with some of its bottles.
The full story can be found on WADA's website.