Simonelli ends outdoor season on record-breaking note
The Italian world champion broke two new records during his national championships.
11 Oct 2015
Imagen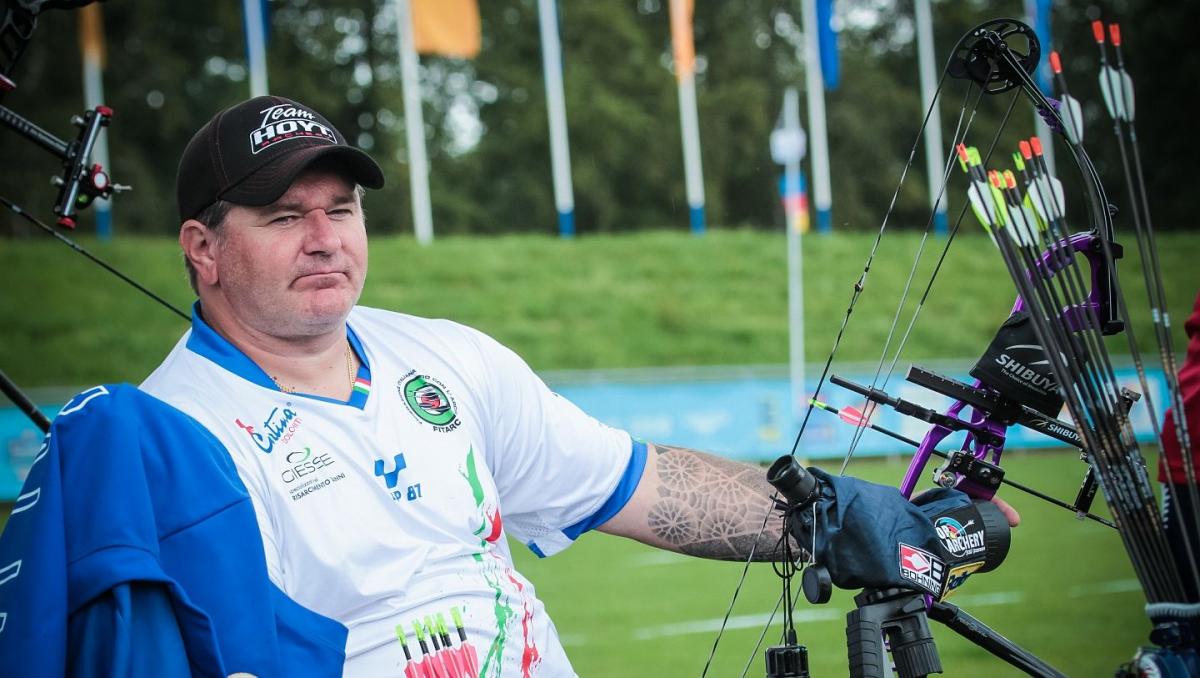 ⒸWorld Archery
By World Archery
Italy's Alberto Simonelli beat the compound men's open world record for the 72-arrow ranking round, shot at 50 metres, during the Italian Championships 2015 on 27 September in Torino. He scored 706 out of a possible 720 points.
"I am very happy with this new record," said Simonelli. "The Italian Championships were the last event of the outdoor season and I could not ask for more."
"I had already reached 705 points during an inter-regional Championship this year. It's important to keep improving, as it means that I'm always competitive," he added.
On the same day, Simonelli posted a perfect score in his quarterfinal clash against Antonio Tosco during matchplay. Alberto scored 150 for his 15 arrows to beat the previous world-best mark of 149, set by Philippe Horner in 2013.
Simonelli finished fourth in the Italian Championships – an able-bodied archery event – after losing the bronze medal match to two-time Archery World Cup final Champion Sergio Pagni.
The performance closed a great year for Simonelli, who showed he still is in good form since his 1998 world para-archery title.
At the World Archery Para Championships in Donaueschingen, Germany, in August, Simonello qualified a Rio 2016 Paralympic quota place for Italy in the compound men's open division, before taking a shot at his first world title in 17 years.
Despite losing to Korean Lee Ouk Soo in the Donaueschingen 2015 final, Simonelli left the Worlds with individual silver, mixed team and men's team bronze, and led the Italian men to a world record with a combined 2062 points in qualifying in the compound men's open team event alongside Matteo Bonacina and Gianpaolo Cancelli.
"It was an intense season with international records and a quota place for Rio 2016," Simonelli said. "I'm very satisfied. I hope, next season, I will celebrate something important with my teammates in Brazil."
As well as a successful record in para competition, Simonelli has won three caps on the Italian able-bodied team: the Las Vegas 2012 and Nimes 2014 World Archery Indoor Championships, and at the Medellin 2014 Archery World Cup stage.