Sitting volleyball preview
In the men's competition, Iran and Bosnia will battle it out, while China and USA will battle on the women's side.
29 Aug 2012
Imagen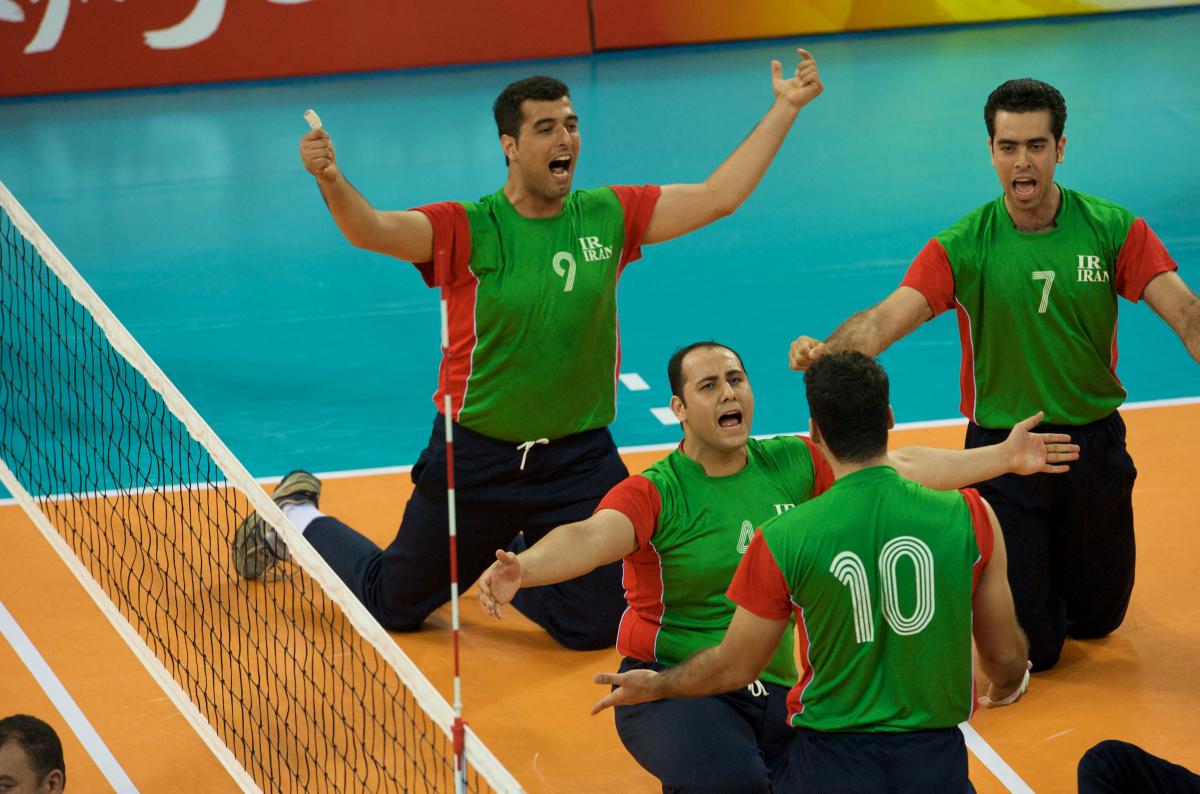 ⒸLieven Coudenys
The Iranian team has won five Paralympic gold medals, including reclaiming their title from nearest rivals Bosnia and Herzegovina at Beijing 2008.
Dates: 30 August – 8 September
Venue: ExCeL
Number of Athletes: 198
Medal Events: 2
Ones to Watch: China women, USA women, Bosnia and Herzegovina men, Iran men
Sitting volleyball powerhouses Iran (men) and China (women) will be looking to continue their recent dominance when the fast-paced sport starts at the ExCeL in London.
The Iranian team has won five Paralympic gold medals, including reclaiming their title from nearest rivals Bosnia and Herzegovina at Beijing 2008.
Iran are also the reigning world champions, having defeated Bosnia at the 2010 World Championships in Edmond, Oklahoma, in a five-set thriller.
The sport enjoys a high profile in the country due to the national team's success, but with that comes a certain amount of pressure for the players and their coach Hadi Rezaeigarkani.
"For our team standing second is considered a defeat," Rezaeigarkani said.
"Everybody here in Iran expects us to stand first and this is burden enough that we feel on our shoulders.
"Our main objective is to win gold medal in London and we have undergone hard trainings for a year. However, in sport nothing is predictable and we rely on divine help and also sincere prayers of our people."
Bosnia will again be a major threat, but Germany is also hoping that a new harmony in their squad can help them to challenge.
"Two or three years ago it was different - we argued and nagged each other," German star Barbaros Sayilir explained. "Now we get on so well that we can spend three weeks together without arguing."
Sayilir also explained how the fast-paced action can be difficult for even Olympic champions to cope with.
"It's quite difficult for the standing players to play sitting down," he added.
"They use their legs to move around, but we use our hands and they can't adapt to it without a lot of training."
In the women's event, the Chinese team has clinched both gold medals since the event was added to the Paralympics at Athens 2004 but face a continuing challenge from their American rivals.
While Team USA is known for high passes and a prolific offense, China is notorious for its great ball control, fast play and never losing their composure on the court.
The two teams will meet in their opening match on 31 August and leading USA player Katie Holloway said her team is well prepared for the considerable challenge.
"We've been in Amsterdam training for a week and it's been pretty focused," she said.
"We've balanced out between recovery and training, and we're getting towards a level where we need to be to be ready to play."
Ten men's teams and eight women's will compete in the events over the course of 10 days.
The ten men's teams are: Bosnia and Herzegovina, Brazil, China, Egypt, Germany, Great Britain, Iran, Morocco, Russia and Rwanda
The women's competitors will come from: Brazil, China, Great Britain, Japan, Netherlands, Slovenia, Ukraine and United States.
Related Images