Sochi sets new barrier-free standards in Russia
Find out what Sochi 2014 are doing to increase accessibility in sports venues, transportation and throughout the city and country.
28 Feb 2014
Imagen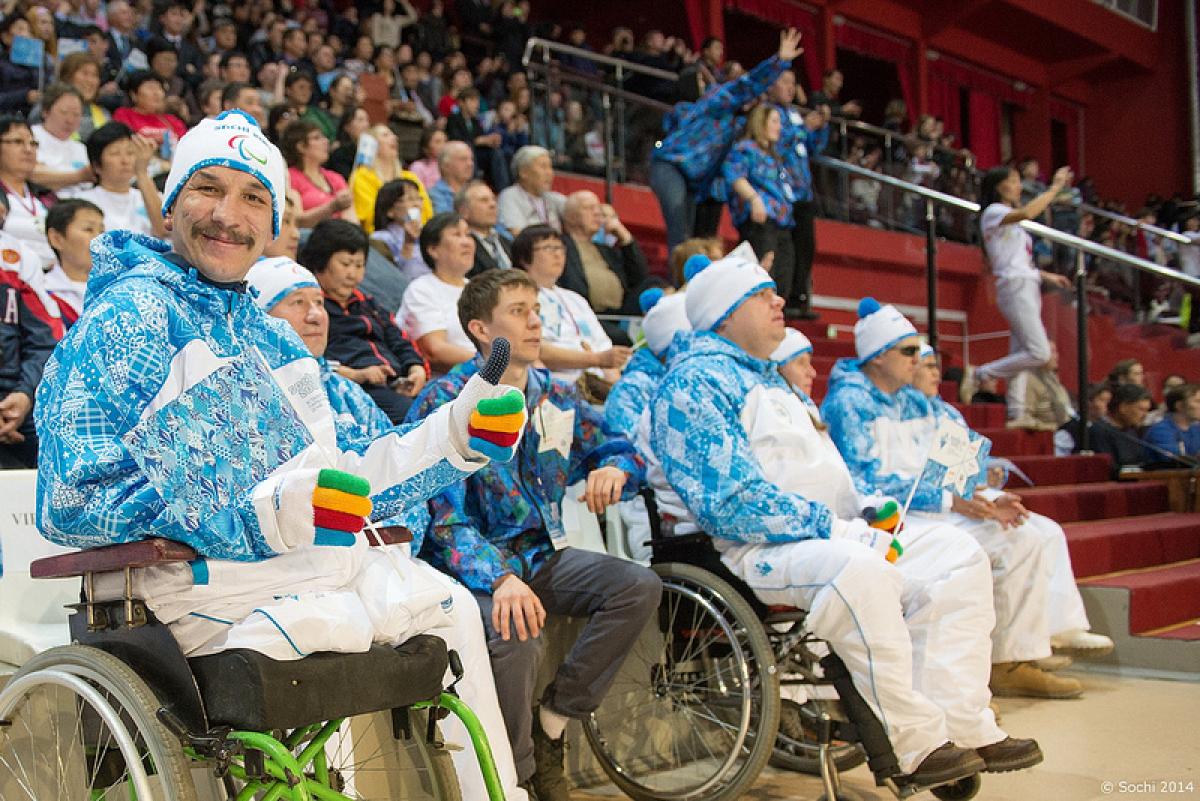 ⒸSochi 2014
By Sochi 2014
The Games have set new standards of city planning and construction, given all the sports venues and infrastructure were constructed to meet the requirements of people with an impairment.
With the Sochi 2014 Paralympic Winter Games now just days away, over 1,000 city infrastructure facilities in Sochi have been newly recognised as fully accessible. Paralympic sport in Russia has also received a significant boost, with three times as many people with an impairment involved in sport from 2006 to 2011.
Approximately 200 Russian cities have already adopted Sochi's best practice example and created a barrier-free environment that facilitates the adoption of an active lifestyle by people with an impairment.
The Games have set new standards of city planning and construction, given all the sports venues and infrastructure were constructed to meet the requirements of people with an impairment. Sochi was the first in the country to implement a program to create an accessible city that is convenient to all residents and guests. Everything that was created in Sochi for the Games, including transport, roads, sports venues and public infrastructure, was constructed taking all accessibility requirements into account.
The barrier-free environment that was created in Sochi for the Games will allow people with an impairment to move more freely and independently around the city, use transport, visit attractions, places of work and study, leisure and recreation, as well as practice sports.
The positive influence of the Games is currently being felt not only in the region, but across the entire country. The innovative Accessibility Map project, which was implemented by the Sochi 2014 Organising Committee and the United Country Foundation to Support People with a Disability, has made an invaluable contribution to this process. The Accessibility Map allows people with an impairment to find places within walking distance where they can take part in Paralympic sports. The resource also provides information on nearby barrier-free facilities. At present, the Accessibility Map already lists more than 14,700 locations and is growing all the time.
Sports venues
From the sports venue design phase and to the commissioning of these venues, the Sochi 2014 Organising Committee has constantly tracked issues related to the creation of an accessible environment. It worked in partnership with international and Russian experts on barrier-free environment in order to deliver the project. All sports venues in the mountain and coastal clusters that host Winter Paralympic Games events in Sochi have been built while taking full accessibility requirements into consideration. They are fully adapted not only to host events involving Paralympic athletes, but also to welcome spectators with an impairment.
The Opening and Closing ceremonies of the Sochi 2014 Games are accessible to visually impaired spectators thanks to verbal descriptions that are provided through headphones. Volunteers have undergone sports commentary and verbal description training courses to help provide the best accompaniment to the thrilling shows.
Transport
Accessible pathways between both the city and the Games venues, as well as inside the competition venues and the Olympic Park, have been provided to ensure the comfortable movement of all guests of the Games. More than 800 buses are being added to the city transport system during the Games to transport various client groups, of which 327 buses are accessible for wheelchairs. Wheelchairs to support those requiring mobility assistance will be provided in the Olympic Park during the Games. Accessible shuttles will run from the entrance to the Olympic Park to all sports facilities.
Pre-Games, the main and auxiliary Games transport hubs, including railway stations and transit international airports in Sochi, Moscow, St. Petersburg, Krasnodar and Anapa, will be fully brought into compliance with barrier-free environmental standards.
A number of measures to apply international accessibility standards to Sochi International Airport have been carried out. Glass surfaces have been marked for the visually impaired and warning plates and ramps have been installed around all staircases. Reception desks to serve passengers with an impairment have been modified in accordance with current standards and many are equipped with induction loops for the hearing impaired. Sign posts that indicate accessible pathways in the area adjacent to the airport terminal and inside the building have also been installed.
City
Rooms that are fully accessible to people with an impairment have been provided at all hotels, resorts and accommodation locations in the city as part of the preparations for the Games.
In international hospitality zones in the Central, Khosta and Adler regions over 40km of pathways have been equipped for anyone with limited ability.
Accessible public transportation (buses, taxis, electric trains, cable car routes) will ensure an easy movement for the Games participants and guests between the Sochi city venues.
Currently, 108 passenger buses with accessibility ramps and places for securing wheelchairs operate along urban and suburban routes in Sochi.
A barrier-free map of Sochi has been created, which indicates significant assessable infrastructure facilities in the city, including an indication of the facility's accessibility level along with a description and images to view. The database is regularly updated and it includes a function that allows users to submit feedback.
New ATMs have appeared in Sochi that are specially equipped to maximise accessibility. These include "speaking" ATMs with clear text support and diagrams for visually and hearing impaired and ATMs at a comfortable height for wheelchair users.
The beaches of the Riviera Park and Yuzhnoe Vzmorye Resort have even been transformed to increase accessibility for everyone. For example, dedicated wheelchairs for water have been acquired from the Tiralo company, allowing people with an impairment to enjoy the sea. The Riviera Park is fully adapted to the requirements of a barrier-free environment.
Overall, thanks to various programs and fund raising efforts, 21 educational institutions have been made accessible. Three such schools already have certified.