SP2017: Brazil secure top of the Sao Paulo 2017 medals table
With still one day to go until the end of the fourth Youth Parapan American Games in Sao Paulo, the hosts secured the top spot in the medals table.
25 Mar 2017
Imagen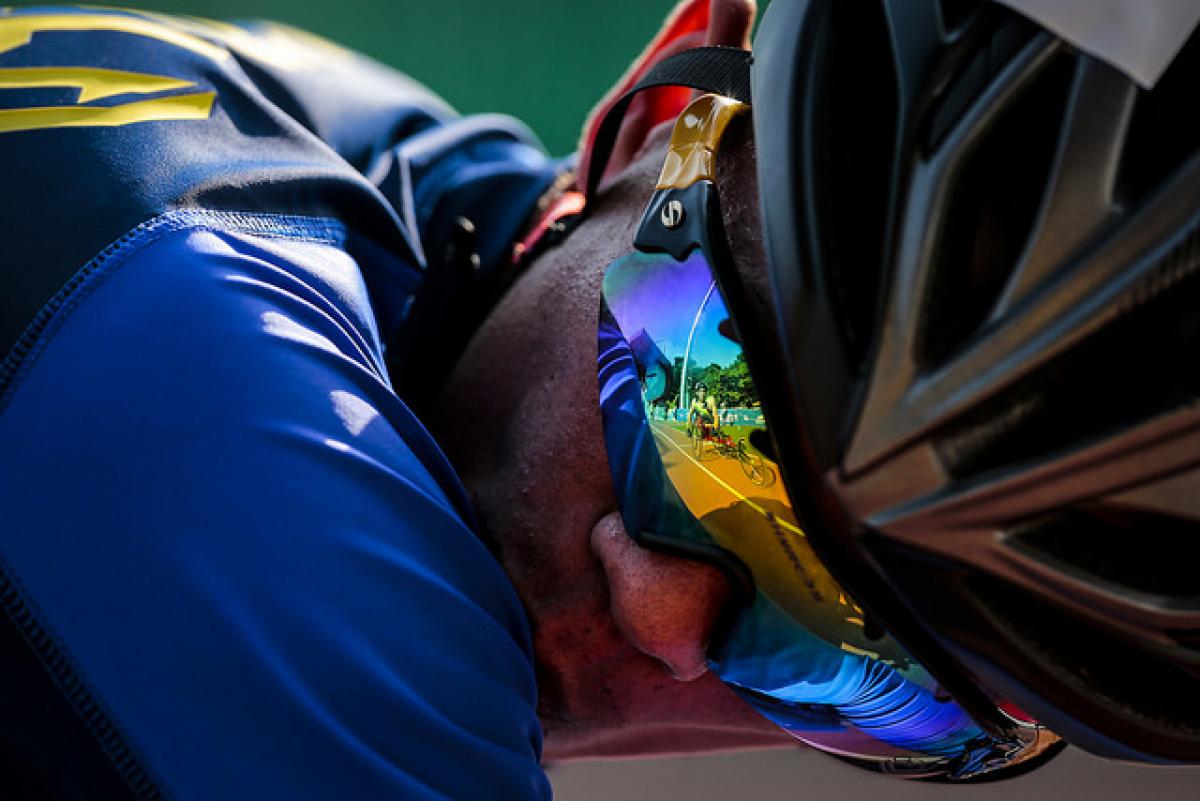 ⒸLeandro Martins/MPIX/CPB
Hosts Brazil secured the top spot in the medals table on Friday (24 March) with one day to go until the end of the fourth Youth Parapan American Games in Sao Paulo.
Brazilian swimmers had much to do with their country's success, winning 27 golds, 17 silvers and 17 bronzes. Matheur Ribeiro finished with five golds.
"When I got here, I did not expect to lower my times as I finally did," he said. "I am satisfied because I was the fastest in every event."
Argentinian wheelchair racer Lucia Montenegro shone on the track, claiming gold in both the women's 100m and 400m T54.
"I am very happy for my performance here and having both my parents cheering for me in Sao Paulo makes it double special," she said.
In one of the most anticipated matches of the Youth Parapans, Brazil defeated Argentina 1-0 in the football 5-a-side final with a goal scored by Jonathan.
"I came with the idea of working with these young players thinking about renewing the senior team," said head coach Fabio Vasconcelos. "Brazil played a great game, deserved to win and I leave very happy."
The Colombian team was the surprise package in boccia. They won one gold, two silvers and one bronze to top the sport's medals table.
Head of Colombia's team, Camilo Ortega, said: "There was no boccia at the Bogota 2009 Youth Parapans. We built a team for Buenos Aires 2013 and, as soon as the competition ended in Argentina, we started working with these kids who did really well here in Sao Paulo."
Argentina enjoyed success in wheelchair tennis through junior world No.1 Antonella Pralong, who claimed double gold in Sao Paulo. She first took the singles title following a 6-2, 6-1 win over Brazil's Maria Alves. Pralong later joined forces with Nicole Dhers to also seal the doubles gold.
Brazil took gold in both women's goalball and sitting volleyball, following a 2-1 win over USA 2-1 and 10-0 defeat of Mexico in the respective finals.
The football 7-a-side, goalball and wheelchair basketball finals will take place on Saturday (25 March), the last day of competition at Sao Paulo 2017. The Closing Ceremony will be held at the Exhibition Pavillion of the Anhembi Events Center at 18:00 BRT.
Brazil tops the medals table with 64 golds, 40 silvers and 32 bronzes. They are followed by Colombia (47 golds), Mexico (22) and Argentina (21).
---------------
Sao Paulo 2017 features over 800 athletes from 19 countries competing across 12 sports: athletics, boccia, football 5, football 7, goalball, judo, powerlifting, sitting volleyball, swimming, table tennis, wheelchair basketball and wheelchair tennis.
The last edition at Buenos Aires 2013 attracted more than 600 athletes from 16 countries, who competed across 10 sports. Brazil topped the medal table and 15 countries reached the podium at least once.
Barquisimeto, Venezuela, staged the inaugural edition in 2005, with athletes from 10 countries competing, whilst a total of 14 countries attended the event in Bogota, Colombia, in 2009.