Tignes World Cup: Q&A with race organiser
Downhill races have been rescheduled to Wednesday (28 January) because of high winds but organisers are confident it has the potential to be a great event.
27 Jan 2015
Imagen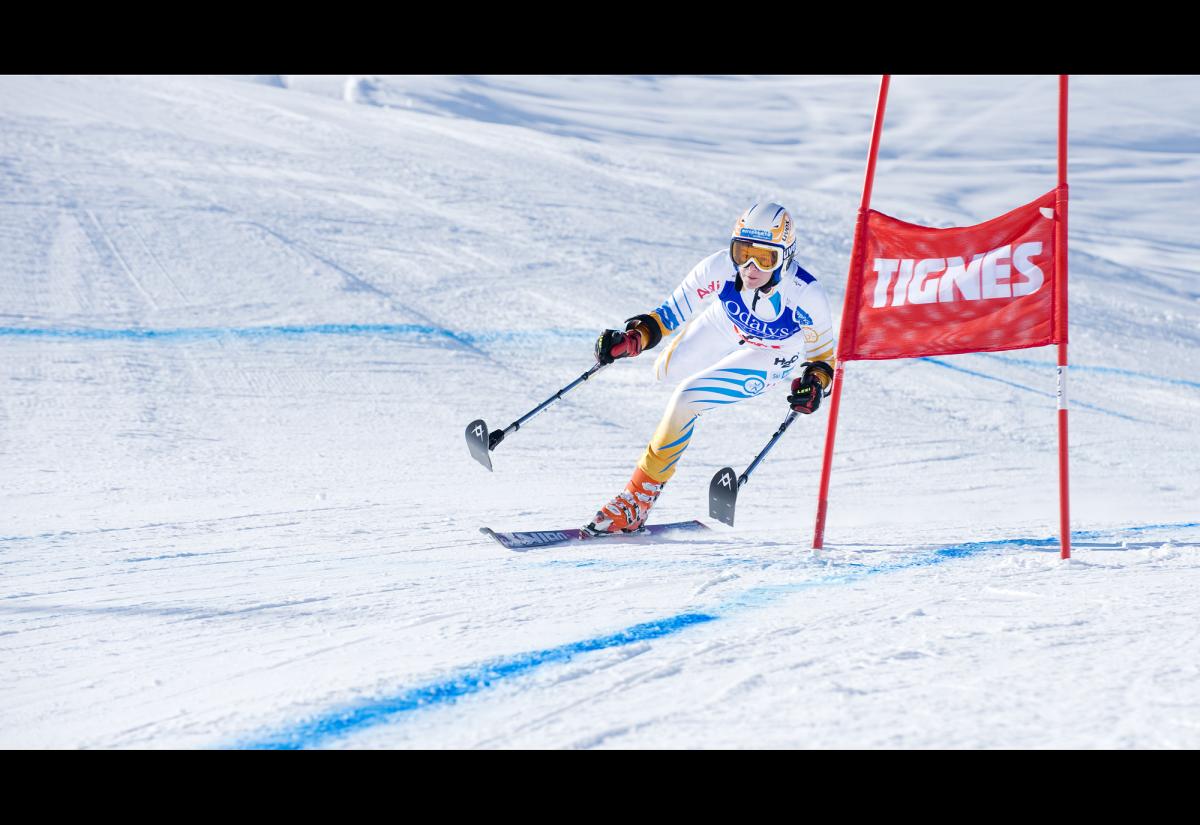 ⒸNicolas NEREAU
By Tignes Local Organising Committee
But this is only a postponement. We hope to see athletes running here tomorrow [Wednesday, 28 January].
Christian Femy, Sports Director of the France Handisport ski team, is optimistic for the rest of the IPC Alpine Skiing World Cup despite the postponement of downhill races on Tuesday (27 January) due to high winds.
Tignes Local Organising Committee: The downhill races were postponed today. For what reasons?
Christian Femy: There were gusts of up to 80 km/h at the start. Despite a huge effort on the course by volunteers to clear snow all morning, we unfortunately could not run the races. But this is only a postponement. We hope to see athletes running here tomorrow [Wednesday, 28 January].
Aside from the weather complications, what is your view on this second IPC Alpine Skiing World Cup in Tignes?
From the sporting point of view, the track fits perfectly with what we need in terms of difficulty as preparation. The athletes enjoy it. Besides that, our main challenge was to succeed in creating an event outside of the races with a village, free entertainment for all, good prices and discounts. I think we got there though obviously I would prefer that the races took place.
You have been leading the French team for four years. Since then, the Blues have reached first place in the World rankings in 2013 and brought 12 Paralympic medals home from Sochi. How do you feel about what has been achieved?
When I got involved in para-alpine skiing, my wish was to introduce greater professionalism. From this point of view, we have made much progress. Today, our skiers are considered athletes in their own right. Regarding the future, after bringing a group in Sochi, we see established athletes and new hopes such as Jordan Broisin. This is promising, but we still need structure, giving more young people the opportunity to try the sport.
Who will be the athletes to watch tomorrow?
There will obviously Marie (Bochet), our quadruple Paralympic champion, who is the favourite. As always in the women's sitting, five-time German Paralympic champion Anna Schaffelhuber is also a face to watch. For men, our main opponents will be the Japanese sit skiers and the young Russian Alexey Bugaev in the standing events.
The programme for Tignes has been modified due to bad weather. Races were originally scheduled for Wednesday and Thursday (28 and 29 January) but the downhill was moved to Tuesday because of expected heavy snow towards the end of the week. However strong winds have meant that the original schedule is now back in place, with organisers monitoring the weather closely.
Skiers are in Tignes ahead of the 2015 IPC Alpine Skiing World Championships which start on 28 February and run until 10 March in Panorama, Canada.
Panorama 2015 is expected to attract 130 athletes from 30 countries in the biggest gathering of alpine skiers since Sochi 2014.