Title track and video from Rising Phoenix released globally
Written and Performed by Daniel Pemberton and Krip-Hop Nation, Rising Phoenix is available on all major music platforms
20 Aug 2020
Imagen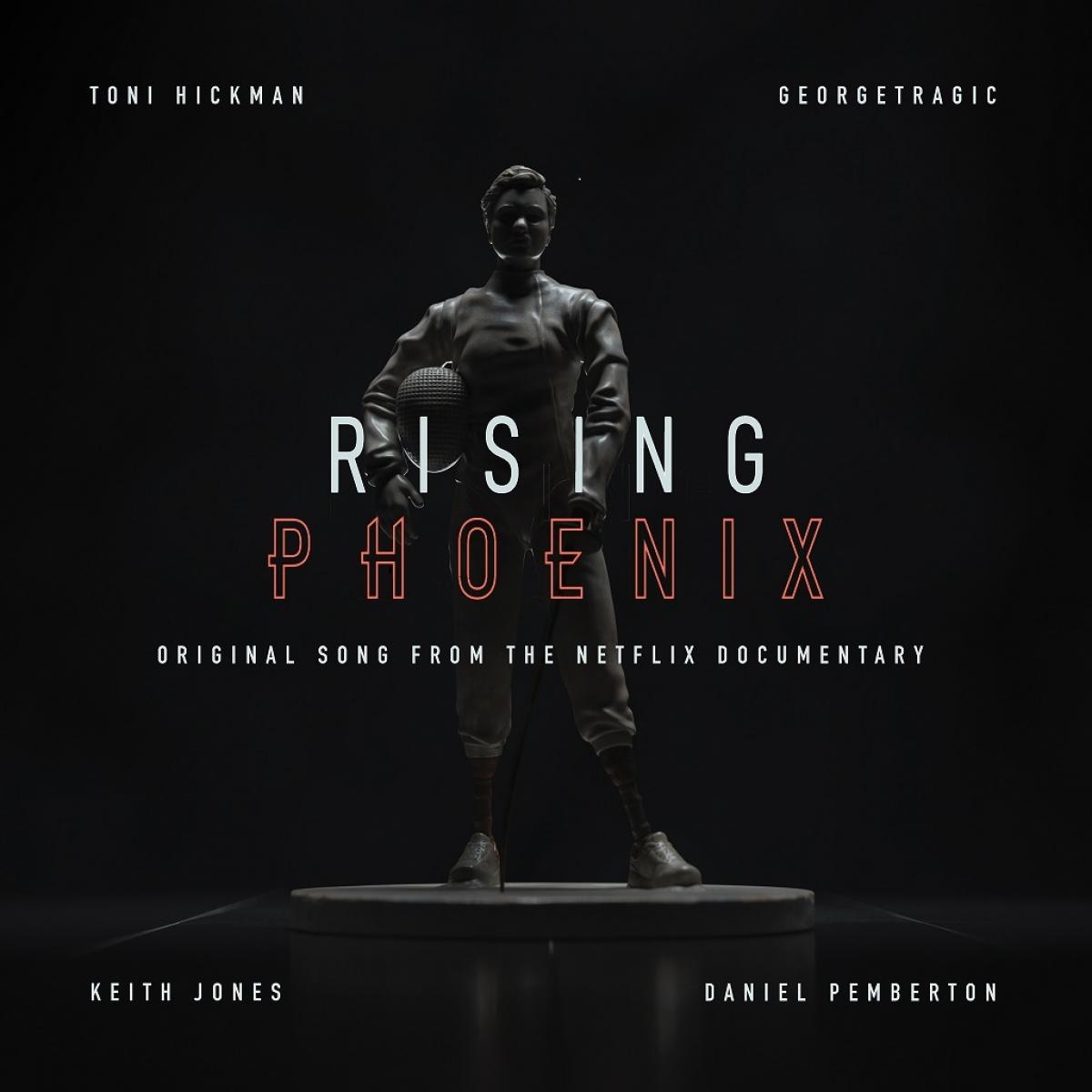 ⒸNetflix
By Abigail Mathias I For the IPC
It is only a few days until Netflix premieres Rising Phoenix, a documentary that features Paralympians from across the world and tells the extraordinary story of the Paralympic Games. But the global audience can have a taste of the movie with the worldwide release of its title track. 
Rising Phoenix was launched this Thursday, 20 August with a lyric video that was premiered on social media by Coldplay, proud supporters of the Paralympics, who delivered a memorable performance at the London 2012 Paralympic Games Closing Ceremony.
It is available to stream and download from all major digital service providers via the following links: 
Spotify: https://spoti.fi/2Qba9dO 
Apple: https://apple.co/31eHRW2  
Deezer: https://bit.ly/2E3eq0y  
Youtube Music: https://bit.ly/2FBpGRX  
Amazon Music: https://amzn.to/2FBpVwl  
TIDAL: https://bit.ly/2Qc35xE  
SoundCloud: https://bit.ly/31elwI5 
The song is written and performed by two-time Golden Globe award nominee Daniel Pemberton, who composed the original score for the movie, and three artists who all have a disability: George Dorman (known as georgetragic) and Keith Jones, both of whom have cerebral palsy, and Toni Hickman, who has survived two brain aneurysms and a stroke.  
The trio is part of the artist collective called 'Krip-Hop Nation', led by Leroy F Moore from California, USA, whose mission is to shine a light on the talent, history, rights and marketability of hip-hop artists and other musicians with disabilities. 
"I was introduced to an amazing community of disabled hip-hop artists known as Krip-Hop Nation. Nothing however prepared me for what came in: the richly emotional content of Toni's lyrics; the poetry of George's incredibly powerful stories; Keith's killer rapping style, where his cerebral palsy creates an unbelievably unique flow that is unlike anything I've ever heard before.  
"Suddenly we had, from nowhere, a song that was personal and powerful, where you could feel the anger and the inspiration at the same time. I feel we've made something so much bigger than all of us combined and the whole world needs to hear it," said Pemberton. 
On the track, The Rising Phoenix, the artists rap in deadpan, one after another as if hitting a brick wall with their robust lyrics. The beat is accompanied by a haunting piano melody and a drum beat.   
For georgetragic, being part of this project was particularly special. 
"I started rapping in 2001 and unfortunately got discouraged because I never met with much success."  
Disheartened, he moved towards pursuing a degree in Digital Marketing.  
"I put music on the back burner till 2012. Looking back if I had to listen to people years ago and not rapped about being disabled, this track wouldn't have been recorded. Working on this track has just reassured me to go with my gut. It is a stamp of approval," georgetragic said.  
Dealing with negativity is something the artists identify with. However, they hope to dispel the misconception of limitations.  
Krip-Hop Nation's main objective is to get the musical talents of hip-hop artists with disabilities into the hands of media outlets, educators, and hip-hop, disability and race scholars, youth, journalists and hip-hop conference coordinators.  
Keith Jones thinks that Rising Phoenix has given a suitable platform for their combined message.  
"With this project, Krip-Hop Nation has been recognised. The song is like a global anthem. To be on it is an honour. It's a validation that we knew we were hot, but now the world gets to hear how brilliant George and Toni really are." 
When they first approached the project, the musicians were enlightened about Paralympics. 
"I used to run track when I was younger. I was always told, 'Oh that's nice, but you're too crippled to run.' Watching the movie, I got sucked into it. It's one of the few times that you can see a person with a disability, and you can actually see a true portrayal of who they are," he added. 
"The film is a valid reflection of what we have to go through even in the music business. I have faced a lot of discrimination and that's true even when it comes to dating. I hope this film brings a bit of education to the world," George said. 
Hickman believes that Rising Phoenix is a film that will make everyone sit up and take notice. She was not born with a disability but was faced with the situation after an aneurism.  
"I think the stories were really profound. The young man from Africa [Para athlete Jean-Baptiste Alaize] whose mom was killed in the civil war; he runs from his nightmares. That just moved me. Normally people just see the disability, but they don't see what's behind the person. This man's story moved me to tears," Hickman said. 
"To be a part of this project was divine," she added. "After I acquired a disability, things changed. People all of a sudden wanted to pray for me all the time. All these things helped me identify with the film. People put those who have disabilities in a box. So, to see these athletes push the boundaries was really uplifting." 
The group is optimistic that the music will move audiences in many ways.  
"This is the right time to get everyone's attention on this topic," Hickman said.