Top 50 Moments of 2017: No. 24 - A star is born
Mongolian's meteoric rise to become Para taekwondo world champion
08 Dec 2017
Imagen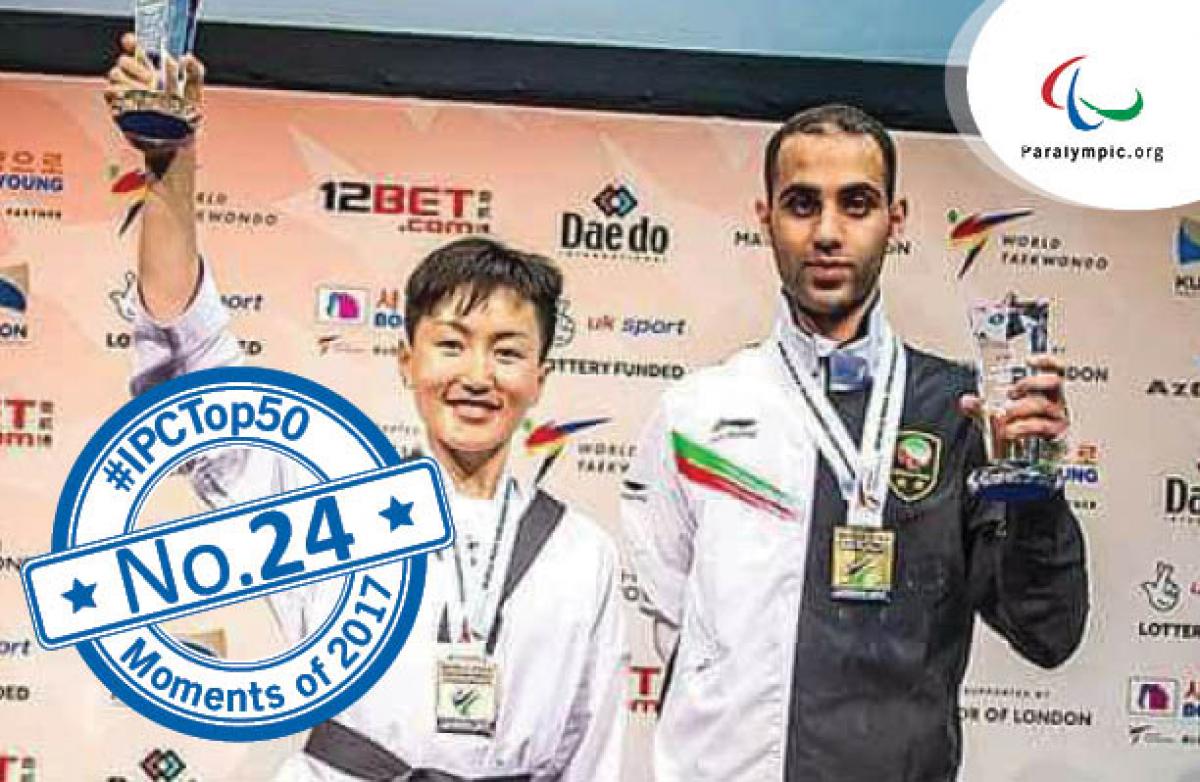 By Lee Reaney | For the IPC
Enkhtuya Khurelbaatar put a definitive stamp on a dominant two-year run when she won the women's 49kg K44 at the World Para Taekwondo Championships.
It was her first world title, and it is unlikely to be the Mongolian's last.
Her World Championship caps a meteoric rise to the top of her division – she was unranked just two years earlier – and is No. 24 on the International Paralympic Committee's (IPC) Top 50 Moments of 2017.
Khurelbaatar won the last two Asian Championships and the 2016 Oceania Open in addition to her world crown.
Her dominant performances at the Worlds in London, Great Britain, included a victory over Mexico's No. 3 Claudia Romero. Khurelbaatar credits the many people supporting her for her success, including the Mongolian Taekwondo Federation and her teammates – like fellow world champion Bolor-Erdene Ganbat.
The Mongolian Taekwondo Federation has training camps for its athletes, where Para athletes train with their able-bodied counterparts.
"We eat, sleep, and train," said Khurelbaatar. "And I like to practice my back-leg roundhouse."
She has her eyes firmly set on Tokyo 2020, where the sport will make its Paralympic debut.
"It is the only thing on my mind," she said. "There is no thought about the difficult training – it's just gold in 2020."
Khurelbaatar hopes that her success will inspire others with an impairment to take up sports.
"Para taekwondo has opened my eyes to the world," Khurelbaatar said. "I have far more self-confidence now. I hope to open the minds of women with impairments and show that you can be something – in sport, at work, in life – even with an impairment."
She added: "If being a role model attracts more women to the sport, if it gets more people involved in sport in Mongolia, it shows that hard work and sweat will lead you to accomplishment."
The countdown of the IPC's Top 50 Moments continues until 31 December.