Tudhope: Increase in quality of snowboard field 'insane'
Young Australian is heading towards his second Paralympic Winter Games knowing that he will have to bring his absolute best.
26 Mar 2016
Imagen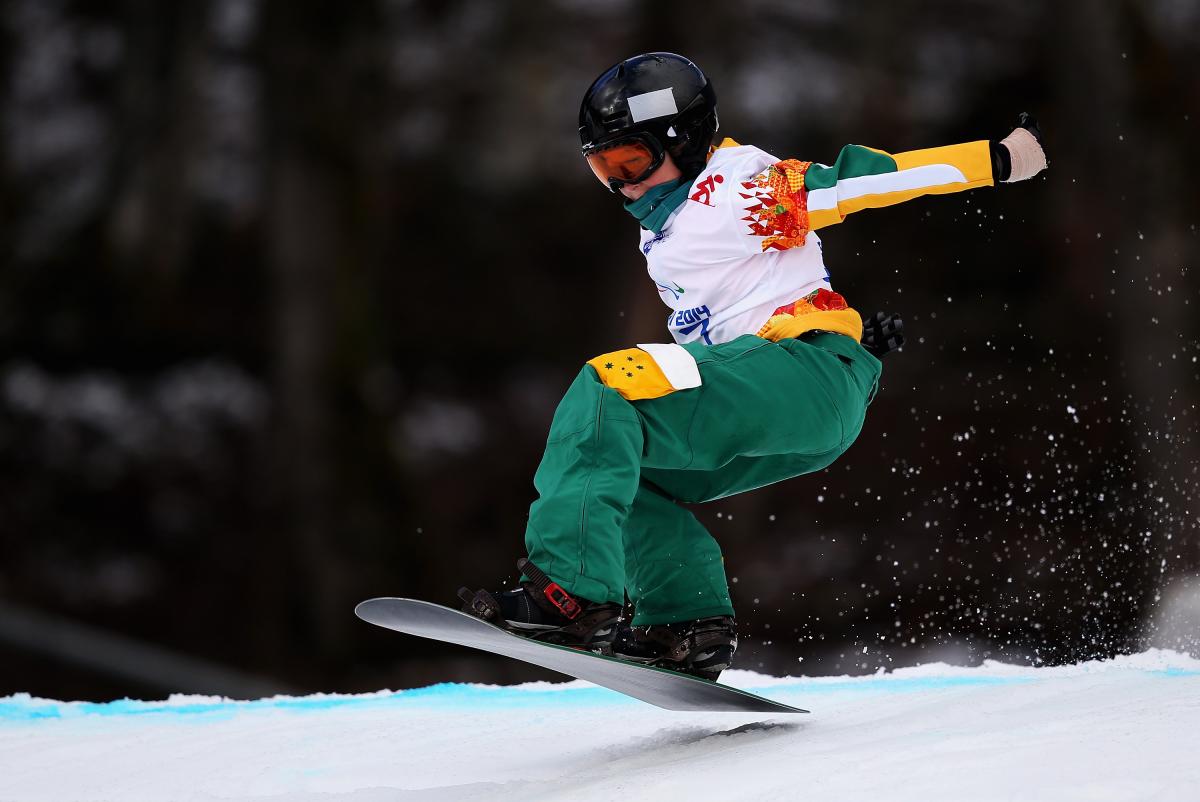 ⒸGetty Images
By By Giuseppe Di Florio
"Paralympic history will definitely be made in adaptive snowboarding at PyeongChang."
Australian Paralympian Ben Tudhope is continuing preparations for his second Paralympic Winter Games in PyeongChang, South Korea, which he thinks will see a much deeper field compared to the sport's debut in 2014.
Tudhope, who finished 10th in Sochi, Russia, two years ago believes the level of riding has increased since snowboard-cross electrified the Rosa Khutor Alpine Centre.
"Paralympic history will definitely be made in adaptive snowboarding at PyeongChang. The progression and level of the sport has risen insanely every year especially after Sochi. I can't even imagine what it will be like in two years from now," he said.
At the age of 16, Tudhope is one of his countries brightest medal hopes for 2018 in the men's SB-LL2. The 2015-16 season was one of his best on the IPC Snowboard World Cup circuit, reaching fourth in snowboard-cross in Big White Canada. He also won the NorAm Cup at the same venue.
"In World Cups, I just want to be the most consistent I can be and snowboard to the best of my ability, that is what will make me happy coming off a competition," Tudhope said.
"At the Games it will be the exact same, be happy with my riding and feel achieved and satisfied that my ability has become better by the end of the competition."
Before PyeongChang 2018, there will be a World Championships in 2017 which will give Tudhope and his fellow riders the chance to assess their progress and competition at a major event.
Teenager Tudhope will continue training hard until then, making long journeys to catch the snow when he is not in the Northern Hemisphere competing.
"I live a three minute walk to a famous beach, Manly in Sydney, and I've somehow taken up a sport that couldn't be further away from a beach," he said. "Over half of the Australian population can't ski or snowboard.
"I also chase the winter. I have the Australian winter and just before summer we leave to go to a wintery place again. But I love it, snowboarding is my life and I wouldn't give it up for anything else" he said.
"Training is a bit of an effort that we deal with. My whole family loves the snow so in winter every Friday afternoon we drive from Sydney for six hours to get to a mountain called Perisher which can't even be compared to mountains in Europe or America. Then we drive back to Sydney on Sunday afternoon to go back to school for the week."
But Tudhope is thinking about the long term gain. After all, he is just a teenager who could have a long and successful career ahead of him.
"You make so many incredible memories at Paralympic Games and I'm looking forward to many more memories to come in PyeongChang and beyond," he said. "It's really creeping up on us. Time really does fly, 2018 will come to us before we know it."
PyeongChang 2018 will run from 9-18 March 2018. Before that, snowboarders will compete at the 2017 IPC Snowboard World Championships.