Turkish delight in goalball
Both the men and women's teams won gold at the IBSA Goalball European Championships A.
16 Jul 2015
Imagen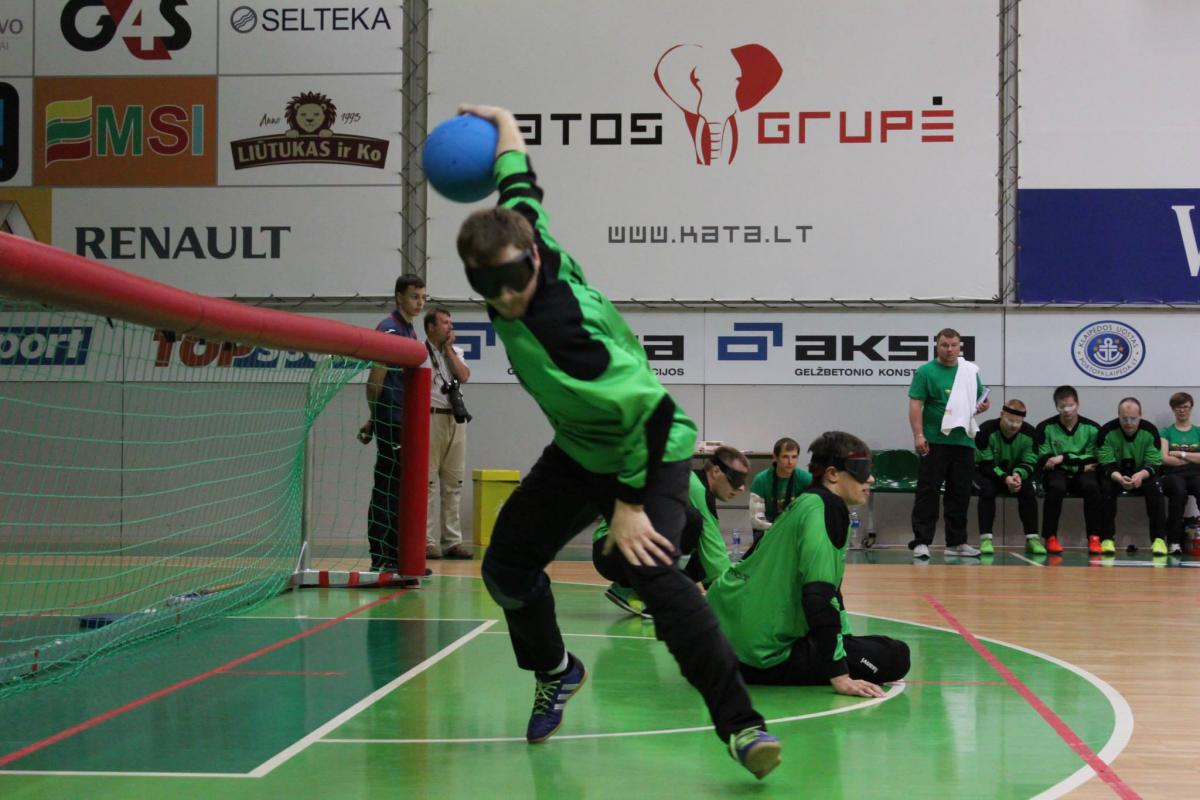 ⒸIBSA
By International Blind Sports Federation
Turkey enjoyed double success at the 2015 International Blind Sports Federation (IBSA) Goalball European Championships A in Kaunas, Lithuania, with both their men's and women's teams winning gold on Sunday 12 July.
In the men's final, Turkey, ranked No. 4 in the world, held off No. 5 Finland 9-8 for the title. Host nation and competition favourites Lithuania – who entered as the highest ranked team at No. 2 – downed the Czech Republic 15-5 for the bronze medal. The tournament's top scorer Genrikas Pavliukianecas accounted for 11 of the 15 Lithuanian goals.
The Turkish women, ranked No. 6 in the world, cruised past Ukraine 12-2 in the semi-finals and had no trouble putting away No. 7 Russia 5-0 for the gold medal. Turkey's Sumeyye Ozcan was the women's top scorer with 23 goals.
The bronze medal match went into overtime, with the Ukraine women's team, who qualified for Rio 2016, defeating Israel 5-4.
Final results of the IBSA Goalball European Championships Men and Women A:
Men's places: 1 – Turkey, 2 – Finland, 3 – Lithuania, 4 – Czech Republic, 5 – Germany, 6 – Belgium, 7 – Sweden, 8 – Ukraine, 9 – Slovenia, 10 – Spain.
Women's places: 1 – Turkey, 2 – Russia, 3 – Ukraine, 4 – Israel, 5 – Sweden, 6 – Denmark, 7 – Finland, 8 – Greece, 9 – Germany, 10 – Spain.
The last three teams among men and women dropped to group B.
All goalball teams who qualify for Rio 2016 will not be determined until after all regional championships have been played. A team will first qualify as a regional champion, and after that, then the list of teams from May's World Games in Seoul, South Korea, will be taken into consideration. The three top men's teams and two top women's teams who have not already qualified as a regional champion will then be granted a spot in Rio.
Complete results of the 2015 IBSA Goalball European Championships Men and Women A can be found at the event website. You can also watch highlights from the Goalball European Championships here.