Two NPCs Take Part in Third United Nations Sports Youth Camp
Event aims to provide attendees with access to training on how sport can be better used to effect positive change in communities
26 Sep 2012
Imagen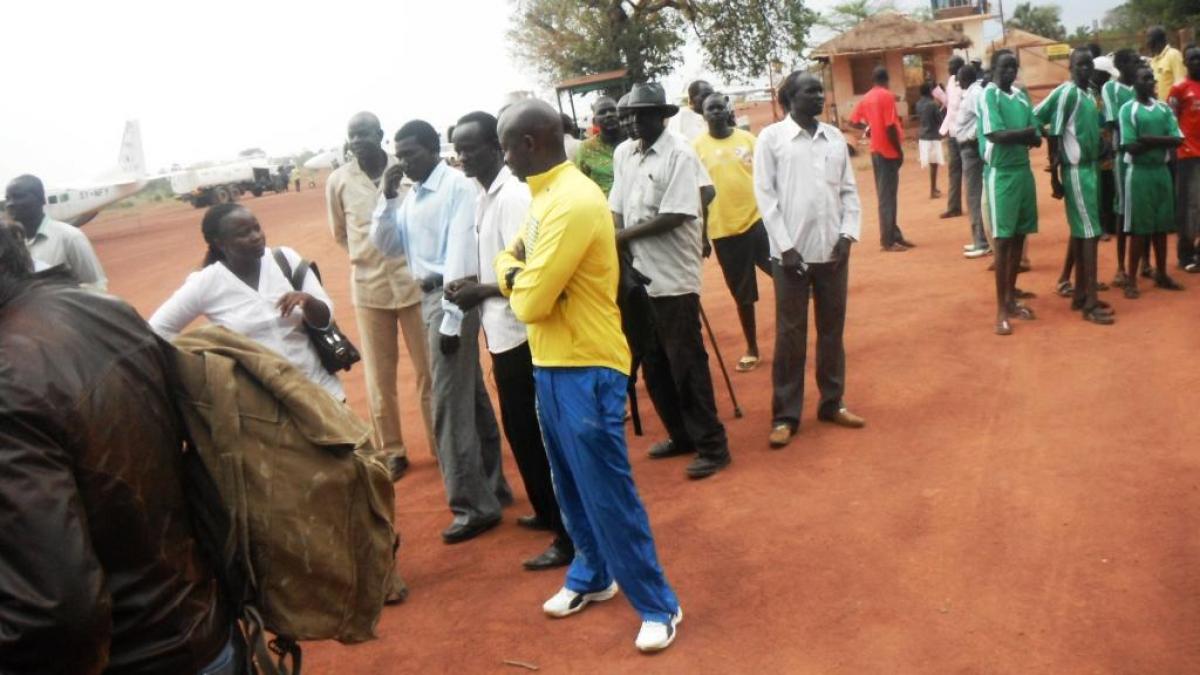 ⒸNPC Rwanda
Two youth co-ordinators who took part in February's Agitos Foundation Youth Workshop in Rwanda will be in Switzerland for the next 10 days taking part in the third edition of UNOSDP Youth Leadership Camp (YLC).
The 11 day event kicked off on Tuesday (25 September) with the aim of supporting deserving young community workers with basic education levels and limited resources by providing them with access to training on how sport can be better used to effect positive change in their communities.
Irene Nabisenke from the National Paralympic Committee (NPC) of Uganda and Jacques Maheshe from NPC Democratic Republic of Congo are attending the Camp which is taking place at the Swiss Federal Office of Sport (FOSPO) in Macolin/Magglingen, Switzerland, with 26 participants (16 females and 10 males, aged 18-25) hailing from 16 countries in Sub-Saharan Africa and the Palestinian Territories.
"Helping young people help themselves"
Wilfried Lemke, the UN Secretary-General's Special Adviser on Sport for Development and Peace, is present in Macolin to welcome the participants. "With this camp, we help young people help themselves," he said. He continued: "They know better than anyone else what their needs and the needs of their communities are. What we do is to give them the skills, tools and confidence they need to fulfil their potential in a way that works for them and the people around them."
The YLC initiative was launched in January 2012 by the United Nations Office on Sport for Development and Peace (UNOSDP), in collaboration with the international NGO Right To Play. This camp is the third of its kind, with the first two having taken place in Doha, Qatar, in January and Hennef, Germany, in June. This edition will conclude on 5 October.
The camp looks at a different theme every day, covering issues such as women's and girls' empowerment, inclusion of persons with disabilities, health, peace and conflict prevention, project management, etc., all explored through the prism of sport. This curriculum is meant to allow the participants be able to apply their learning to real-life situations in their communities. A team of experts and experienced practitioners are responsible for the training.
A strong team of partners and experts
The project is made possible through the support of the host of this third camp, the Swiss Federal Office of Sport (FOSPO) and of a large group of partners, which includes the International Paralympic Committee, the International Judo and Table Tennis Federations, the German development agency GIZ, FC Basel and their partner the Scort Foundation, the NGO Boxgirls International and the sportswear company 361 Degrees International.
"As the Swiss Federal Agency of Sport and National Sports Training Centre, we are delighted to host the third UNOSDP Youth Leadership Camp in Macolin. We are glad to contribute to the achievement of the objectives of the United Nations Office on Sport for Development and Peace," said Matthias Remund, the Director of OFSPO.