US name 18 women to wheelchair basketball team
The athletes will now prepare for this August's Toronto 2015 Parapan American Games in Canada.
30 Jan 2015
Imagen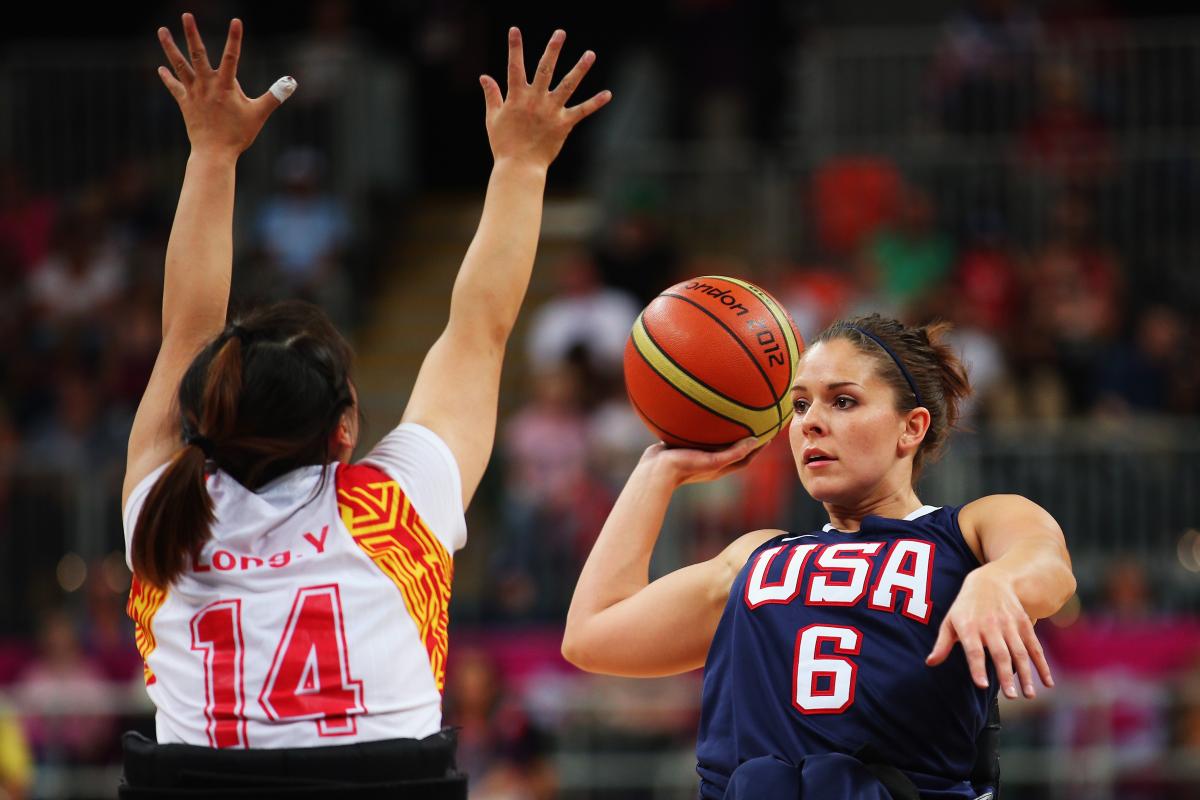 Ⓒgettyimages
By National Wheelchair Basketball Association
Eighteen of the top female athletes have been named to the USA women's wheelchair basketball national team. The National Wheelchair Basketball Association hosted the 2015 Women's National Selection Camp this weekend (24-25 January) at the Olympic Training Centre in Colorado Springs, USA.
Thirty high performance female athletes competed for a spot on the team that will represent the USA in August's Toronto 2015 Parapan American Games in Canada. During the three-day camp, the women were tested on a variety of abilities in order to demonstrate their strength, endurance, mental toughness, basketball skills, teamwork, coachability, versatility, attitude and maturity.
The 18 women named to the 2015 team include:
Class 1.0
• Darlene Hunter
• Lydia Sprain
• Vanessa Erskine
• Mackenzie Soldan
Class 1.5
• Jen Chew
• Eliza McIntosh
Class 2.0
• Jenn Poist
Class 2.5
• Becca Murray
• Christina Schwab
Class 3.0
• Megan Blunk
Class 3.5
• Abby Dunkin
• Gail Gaeng
• Desiree Miller
Class 4.5
• Jennifer Ruddell
• Natalie Schneider
• Kendra Zeman
• Kimmie Champion
From these 18 women, 12 will be selected in July for the final team that goes to the Toronto 2015 Parapan Games. Between now and then the athletes will continue to have opportunities to train and compete and earn a spot on the final roster that will travel to Toronto in August. The remaining players will remain in the USA High Performance pool and are eligible for the 2015 roster that will be finalised by 12 July. This year's team features a number of Paralympic athletes, three of which have won gold medals, which should add to the experience and maturity level of the team.
During the camp the athletes took time out of the day to meet with local youth athletes. The local teams Denver Rollin' Nuggets and the Southwest Jr. Rollin' Lobos were allowed to come and watch and meet with the players. This was an effort by Coach Stephanie Wheeler to help inspire the next generation of players.