US Paralympics Nordic Skiing national team named for 2014-15 season
Sochi 2014 medallists Oksana Masters and Tatyana McFadden both named on the team for the season ahead.
06 Jun 2014
Imagen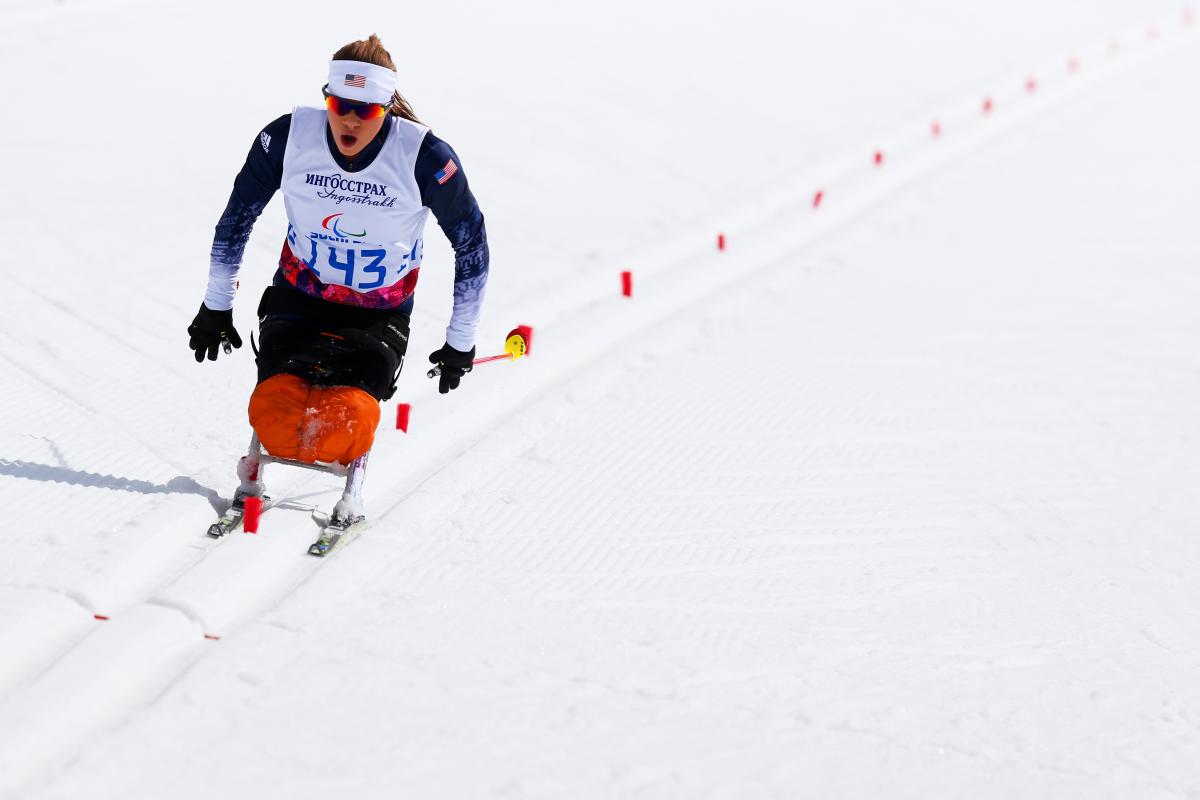 ⒸGetty
By U.S Paralympics
"We were more than pleased to win three medals in Sochi, but we also had several finishes just shy of the podium and we look to capitalize on those medal opportunities as we aim to have our best performances on home snow in Wisconsin."
US Paralympics, a division of the United States Olympic Committee, has announced that 15 athletes, including eight active duty and retired military veterans, have been named to the 2014-15 US Paralympics Nordic Skiing National and Development Teams.
"I am thrilled to be able to announce this small but very high powered national team that includes three Paralympic Winter Games medallists, one World Cup medallist and several emerging talents who are ready to make their mark in the sport," said John Farra, high performance director U.S. Paralympics Nordic skiing.
All 15 of the athletes named to the national team competed at the 2014 Sochi Paralympic Winter Games.
The roster is highlighted on the women's side by 2014 Games medallists Oksana Masters and Tatyana McFadden.
Aready a Paralympic bronze medallist in rowing, Masters won the first US women's Paralympic cross-country medal in 20 years with her silver medal in the 12km sitting event and went on to win bronze in the women's 5km cross country sitting event. In her first season of competition she also claimed two Nordic World Cup medals.
McFadden added to her tremendous career as a 10-time Paralympic medallist in track and field by winning silver in a dramatic fight to the finish in the women's 1km cross country sprint.
The men's roster is highlighted by 2010 Paralympic bronze medallist in biathlon Andy Soule who finished in the top-five, including two close fourth place finishes, in each of the five biathlon and cross-country events he competed in at the Sochi 2014 Paralympic Winter Games. Soule, a US Army veteran who was injured by an improvised explosive device while in Afghanistan in 2005, is also an expert marksman who did not miss a single shot in all three biathlon races.
The highlight of the upcoming season for the Nordic national team will be the opportunity to compete for world titles on home snow. Cable, Wisconsin, will host the 2015 International Paralympic Committee (IPC) Nordic Skiing World Championships in January.
"We were more than pleased to win three medals in Sochi, but we also had several finishes just shy of the podium and we look to capitalize on those medal opportunities as we aim to have our best performances on home snow in Wisconsin," Farra said. "It is my hope and my expectation that this team will help us to achieve our best ever world championship result in 2015."
National A Team
• Oksana Masters (Louisville, Kentucky), sit ski
National B Team
• Tatyana McFadden (Clarksville, Maryland), sit ski
• Dan Cnossen (Topeka, Kansas), sit ski, U.S. Navy
• Andy Soule (Pearland, Texas), sit ski, retired U.S. Army
National C Team
• Aaron Pike (Park Rapids, Minnesota), sit ski
• Jake Adicoff (Sun Valley, Idaho), visually impaired
National Development Team
• Sean Halsted (Rathdrum, Washington), sit ski, retired U.S. Air Force
• Jeremy Wagner (Honolulu, Hawaii), sit ski, retired U.S. Army Reserve
• Travis Dodson (Deming, New Mexico), sit ski, retired U.S. Marine Corps
• Augusto Perez (East Syracuse, New York), sit ski
• Kevin Burton (Boulder, Colorado), visually impaired, retired U.S. Navy
• Omar Bermejo (Grand Rapids, Michigan), standing, retired U.S. Marine Corps
• John Oman (Hudson, Wisconsin), standing
• Beth Requist (Grand Lake, Colorado), sit ski
• Bryan Price (Belton, Missouri), sit ski, retired U.S. Army