US women's wheelchair basketball team named
Final roster for 2018 Worlds in Hamburg will be announced at a later date
19 Jan 2018
Imagen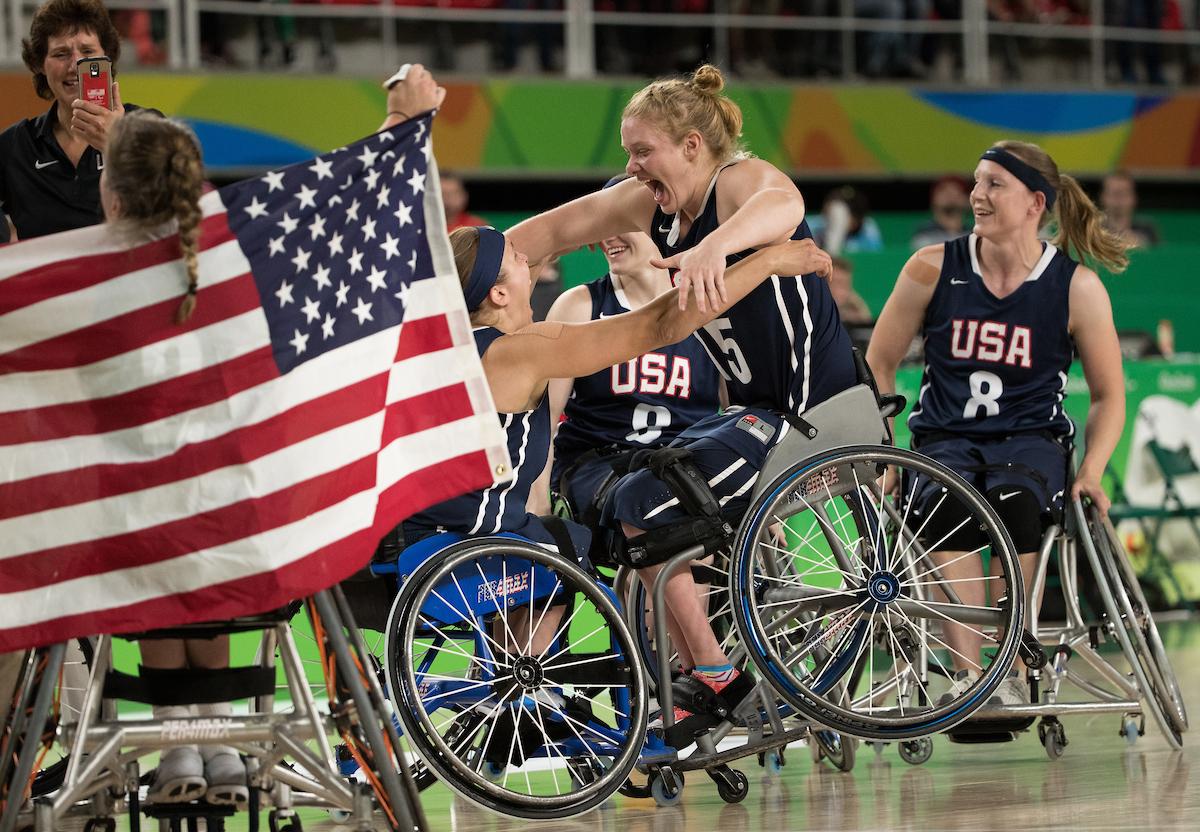 ⒸOIS
By NWBA
The US National Wheelchair Basketball Association (NWBA) has named their 2018 women's national team, following a three-day selection camp at the Olympic Training Centre in Colorado Springs.
The 17-player squad sees two returnees from the gold medal-winning team from Rio 2016. The team will come together again over the next several months for the final selection for the 2018 World Championships team roster of 12 athletes.
Rose Hollermann and Abigail Dunkin will return in hopes of leading the team at the 2018 International Wheelchair Basketball Federation (IWBF) World Championships from 16-26 August in Hamburg, Germany. Although they are only 22-years-old, the two women will serve as the veterans on this team. The youngest is Ixhelt Gonzalez, who plays for the NWBA's Chicago Skyhawks at 13-years-old.
Team USA will prepare for the Worlds with a variety of training camps and friendly competitions.
"This is a group of youthful athletes, who have showed their wheelchair basketball skills in the last three days, and the future of the women's high performance is very promising," said head coach Trooper Johnson. "We have a group of committed athletes, and the coaching staff is excited in the development and progress of the US women's team as we prepare for the Worlds, and most importantly the 2020 Paralympic Games."
Johnson will coach Team USA for his first World Championships team. He was an assistant coach for the team at Rio 2016l.
Team USA has returned home with a medal from every World Championships, except for the 2014 World Championships, since its inception in 1990. Team USA has accumulated two gold medals and four silver medals at the World Championships. Team USA has played for the gold medal in six of the seven IWBF World Championships.
More on the US women's national team can be found on the NWBA's website.
2018 US Women's Wheelchair Basketball National Team Roster
Josie Aslakson
Elizabeth Becker
Josie DeHart
Abigail Dunkin
Kaitlyn Eaton
Ixhelt Gonzalez
Shelby Gruss
Sarah Heinzl
Rose Hollermann
Ali Ibanez
Jordan Kozloski
Riley Ljungdahl
Bailey Moody
Emily Oberst
Shantelle Winslow
Morgan Wood
Lindsey Zurbrugg