USA nominate 10 para-snowboarders to Sochi team
Top ranked riders, including Evan Strong, Amy Purdy and Mike Shea, named to first ever para-snowboard team for Sochi 2014.
05 Feb 2014
Imagen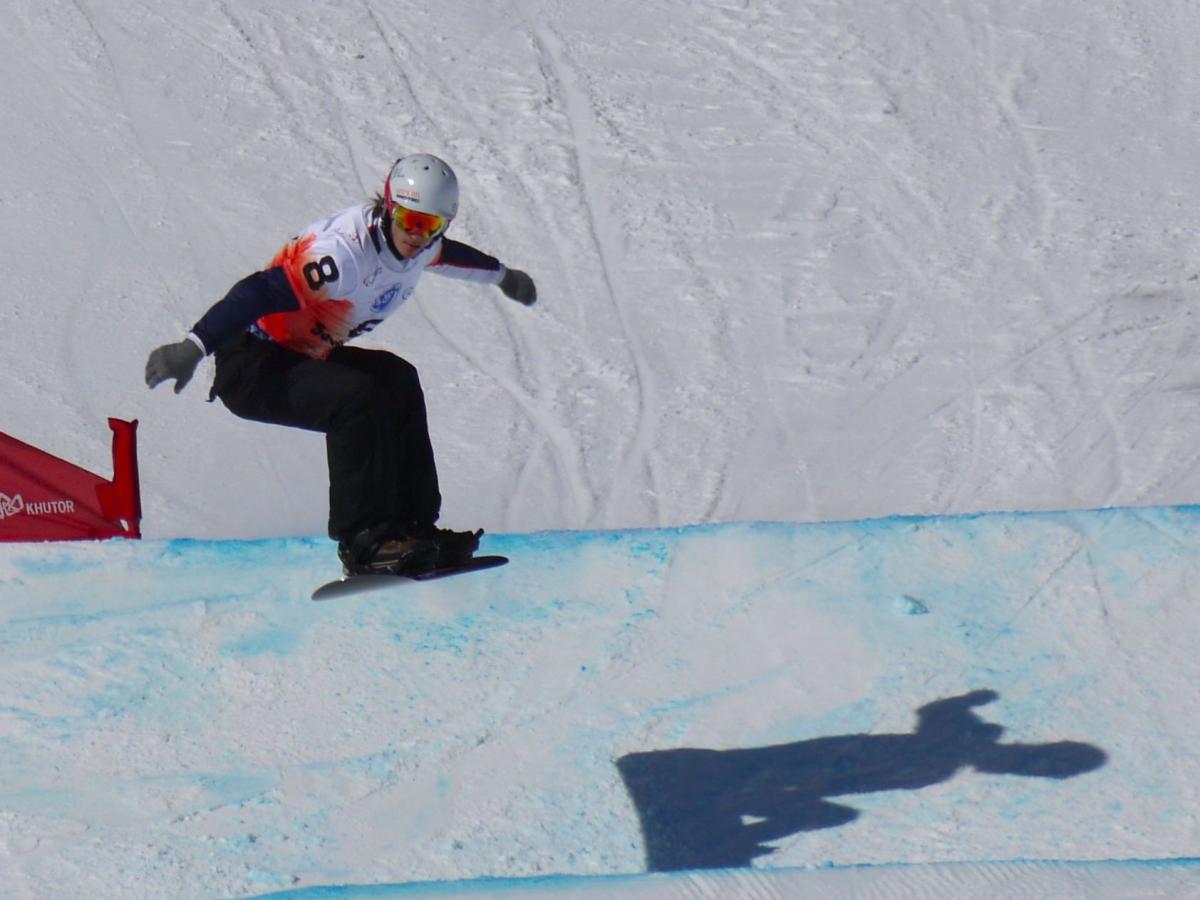 ⒸIPC
By US Paralympics
"We have some of the best snowboarders in the world, and this group of 10 athletes is going to make history in Sochi."
US Paralympics announced on Monday (5 February) that 10 athletes have been nominated to the 2014 US Paralympic team to compete in the inaugural snowboard cross competition at the 2014 Paralympic Winter Games in Sochi, Russia, from 7-16 March. The nominations are subject to the approval of the USOC.
In May 2012, the International Paralympic Committee (IPC) announced that men's and women's snowboard cross for athletes with lower limb impairments would debut at the Sochi 2014 Paralympic Winter Games as a part of the alpine skiing program.
"This is a very exciting day to name our first-ever snowboarding team for the Paralympic Winter Games," said Kevin Jardine, high performance director for US Paralympics alpine skiing and snowboarding. "We have some of the best snowboarders in the world, and this group of 10 athletes is going to make history in Sochi. Some of these athletes have been training for this moment for years, while others found the sport more recently, but the common thread that runs throughout this team is just how dedicated and passionate they are. It is going to be an honour to work with this team in Sochi."
The US enters the Games with three of the top-ranked men in the world, with Evan Strong and Mike Shea sharing the current No. 1 spot on the IPC world rankings, and Keith Gabel is tied for third with Carl Murphy of New Zealand. Shea won four of the five IPC Alpine Skiing World Cup competitions this season, while Strong won one and earned two silver medals.
On the women's side, Amy Purdy and Heidi Jo Duce are tied for the No. 2 spot on the world rankings. Purdy and Duce have battled back-and-forth for podium positions throughout much of the season. Duce won two silver and two bronze medals in World Cup competitions this season, with Purdy winning two silvers and one bronze. American Nicole Roundy is also at the top of the rankings, sitting in fifth.
Retired Navy Hospital Corpsman 2nd Class Tyler Burdick, who was wounded in Afghanistan in 2010, is the only military veteran on the team. Burdick is No. 4 on the US list and ranked No. 12 in the world.
Other nominees to Team USA include: Cristina Albert, Megan Harmon and Dan Monzo.
The men's and women's snowboard events will be held on 14 March. Paralympic snowboarders compete in snowboard cross, an event where athletes race one-at-a-time down a course with features including turns, drops and berms. Each athlete completes three runs of the course with the combined time of their best two runs determining the final winner based on time.
The USOC and NBC Olympics have partnered to provide an unprecedented level of coverage for the 2014 Paralympic Winter Games. NBC and NBC Sports Network will combine to air 50 hours of television, starting on 7 March with the Opening Ceremony. It will be followed by daily coverage of all five Paralympic sports in the Sochi program, before the Games' Closing Ceremony is broadcast on 16 March. In addition to the unprecedented US television coverage, the USOC and streaming sponsors BMW, BP, Citi, Liberty Mutual Insurance, Procter & Gamble and The Hartford will provide live online coverage at TeamUSA.org.
2014 US Paralympic Snowboarding Team nominees
Women
Cristina Albert
Heidi Jo Duce
Megan Harmon
Amy Purdy
Nicole Roundy
Men
Tyler Burdick
Keith Gabel
Dan Monzo
Mike Shea