Veteran archer Peter Kinik still learning
Rio 2016 bronze medallist sharpening focus ahead of World Champs
28 Aug 2017
Imagen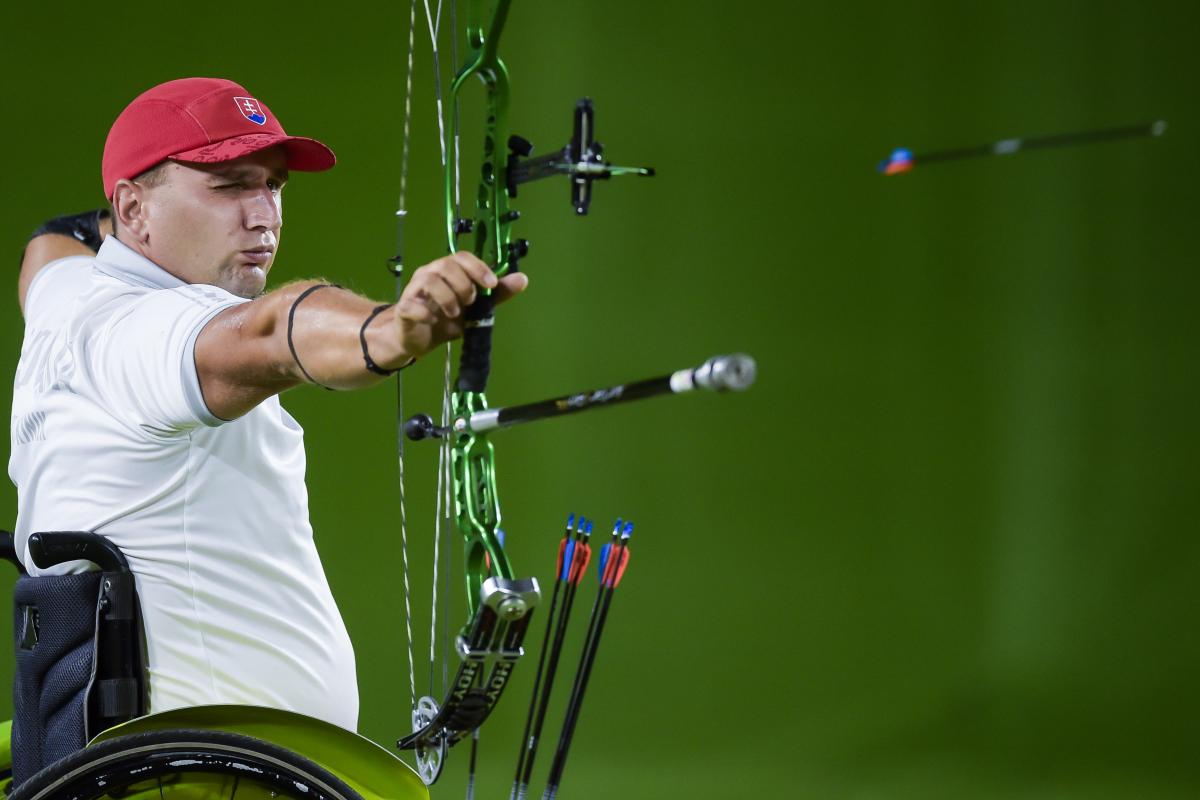 Ⓒ2016 Getty Images
By Emily Bayci | For the IPC
"I lost the opportunity to be in the finals in Rio due to poor concentration, so I really want to take a lesson from that botched semi-finals."
Slovakian Para archer Peter Kinik has competed in the sport for more than a decade. But he is still learning how to focus, rather than freeze, when the pressure turns on.
The 31-year-old W1 competitor has moved in and out of the spotlight since he won gold at the Nymburk 2009 World Archery Para Championships in the Czech Republic to his most recent Paralympic bronze medal in Rio de Janeiro.
Kinik followed up that Paralympic bronze with another bronze in June in Olbia, Italy, where the first round of the Para Archery European Cup was held.
The second leg held in Nove Mesto, Czech Republic, was a different story, where Kinik's takeaways were that he needs to sharpen his focus and be more consistent, especially for the upcoming World Archery Para Championships in September.
"My main focus would be mainly on mental training," Kinik said. "That is what I really hope to work on hard."
Kinik lost to Finland's Jean Pierre Antonios in the semifinals, and finished fifth overall in Italy. It was a repetition of what happened to Kinik at Rio 2016.
He knows he has the talent and ability to win gold, but he would freeze up in key competitions. In the semifinals at Rio 2016, he lost to eventual silver medallist David Drahoninsky of the Czech Republic by three points.
"I have a lot of lessons to learn," Kinik said. "I lost the opportunity to be in the finals in Rio due to poor concentration, so I really want to take a lesson from that botched semi-finals."
He has the help of his coach, whom he said is giving good advice through his experience and has been teaching him patience, all Kinik knows he needs to succeed.
He just needs to do it at the 2017 World Archery Para Championships in Beijing, China, from 12-17 September.
"Archery is a beautiful though quite demanding sport," Kinik said.