What we learned from Pyha
Four takeaways from the third snowboard World Cup
03 Dec 2018
Imagen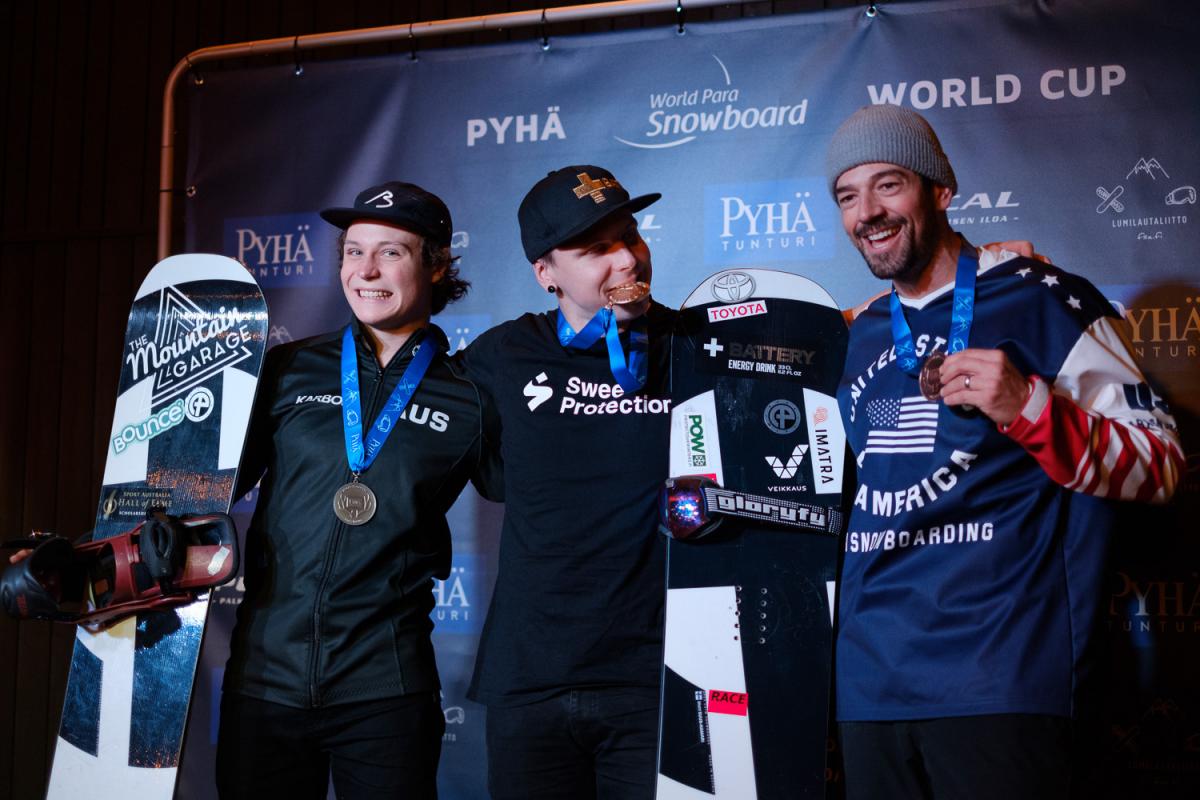 ⒸOllie Oilinki
By World Para Snowboard
Snowboard-cross races were contested for the first time this season at the World Cup in Pyha, Finland. It was the third event on the circuit, but the first one contested outdoors.
Here are four takeaways from Pyha:
1. Finland have plenty to cheer for
Local hero and Paralympic champion Matti Suur-Hamari proved he remains a master in the snowboard-cross discipline. The 32-year-old won both races in the men's SB-LL2, despite competing with a fever during his second race day.
Pyha will host the 2019 World Championships, and Suur-Hamari will certainly be giving Finns reasons to wave their flags.
2. Anything can and will happen
Snowboard-cross is known for its unpredictability, and that was seen over the two days of competition.
Apart from Suur-Hamari and the Netherlands' Lisa Bunschoten in the women's SB-BL2, the order of finishes was different across the other events.
In the men's SB-LL1, Austria's Reinhold Schett and the USA's Mike Schultz enjoyed gold medals on different days.
Another US rider Mike Minor won the men's SB-UL on the first day. Australia's Simon Patmore, who finished behind Minor, reached the top of the podium on day two.
3. Bunschoten continues to cruise
Not only is Bunschoten the fastest in the banked slalom, but the Dutch is also the strongest female rider in snowboard-cross. Fellow Dutchwoman Anne Garttner and Spain's Astrid Fina Paredes will keep chasing to overcome the top women's SB-LL2 snowboarder.
4. Four-way all the way
History was made when the first four-way race was held in Pyha. Previously being contested in two-way, the start gates saw four riders line up in the men's SB-LL2, bringing more excitement and adrenaline with less space to race toward the finish line.