Youth Parapan American Games close in Sao Paulo
The Closing Ceremony of the fourth Youth Parapans took place in the Exhibition Pavillion of the Anhembi Events Center in Sao Paulo, Brazil, on 25 March.
26 Mar 2017
Imagen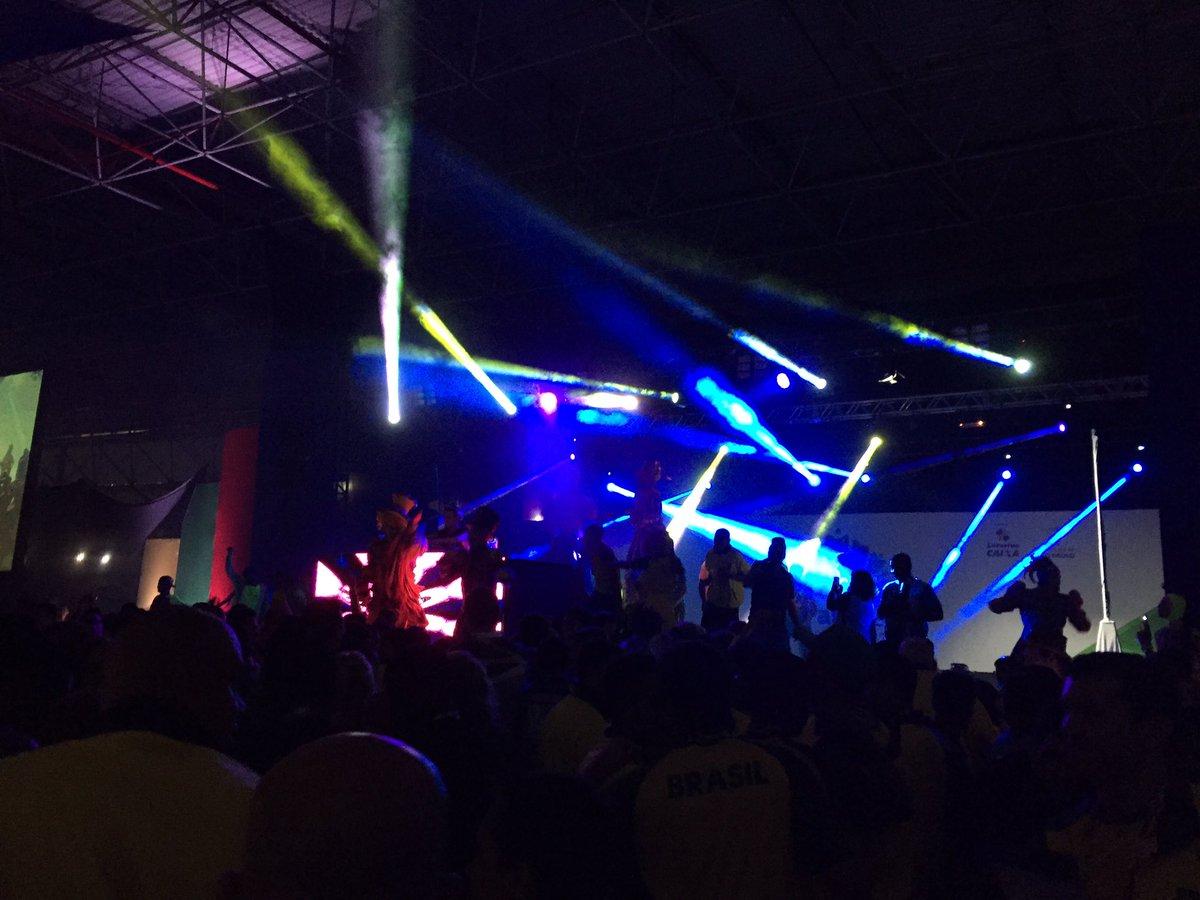 The fourth Youth Parapan American Games came to an end with a festival of music and colour at the Exhibition Pavillion of the Anhembi Events Center in Sao Paulo, Brazil, on Saturday (25 March).
Over the last six days, a record number of over 800 young athletes from 19 countries competed across 12 sports at the biggest Youth Parapan American Games. The event took place six months after the Rio 2016 Paralympic Games.
The ceremony began with the playing of the Brazilian national anthem, followed by the parade of nations and the playing of the Paralympic anthem.
The Brazilian Paralympic Committee (CPB) President Andrew Parsons gave the first speech.
"It is hard to put into words how proud of you athlete we all are at this moment," he said. "You show us that everything is possible with determination and passion.
"You athletes receive a round of applause for what you did inside the field of play and for how you inspired others outside of it. We are all part of the Paralympic family of the Americas."
He was followed by Americas Paralympic Committee (APC) President Jose Luis Campo, who praised this Youth Parapan American Games as the "best ever."
"Since Venezuela in 2005, the Youth Parapan American Games have acted as a platform for youngsters to launch their successful sporting careers," he said.
"From what I have witnessed this week, I am convinced that there are a number of future Parapan American and Paralympic champions amongst you."
He also encouraged the young athletes to continue working hard to achieve their goals. "Becoming a great athlete and winning the coveted Paralympic gold depends on you and the strength of your dreams," he said.
"Never stop dreaming. Only those who dream big can truly make a difference in this world. You athletes show us every day that everything is possible. You are an inspiration for us all.
"Behind us we leave wonderful memories. Ahead of us, a fantastic future for the Paralympic Movement in this continent. Sao Paulo 2017 is just the start of a journey that will lead many of you to the Lima 2019 Parapans, the Tokyo 2020 Paralympic Games and other major events."
The volunteers of Sao Paulo 2017 were also invited to the stage for a round of applause for their invaluable help during the Youth Parapans.
Earlier in the day, Argentina beat Brazil 2-1 to win gold in Football 7-a-side, avenging Friday's defeat to their traditional rivals in football 5-a-side gold medal match.
In front of a packed crowd, the first half finished goalless. In the second half Argentinian midfielder Carlos Carrizo struck the crossbar with a free-kick, before scoring the game's opening goal, taking advantage of an error in the Brazilian defence.
Gustavo de Jesus scored Brazil's equaliser with minutes left to play, sent the final to extra time.
Argentina regained their lead in the second half of extra time, with Carlos Carrizo scoring his second of the match and the goal which won his country the final gold medal of the Games.
"Thank god we were able to get this victory against our rivals Brazil", said Carrizo, moments after the final whistle. "We won thanks to the effort of my team-mates."
Colombia sealed the bronze medal in football 7-a-side with a 3-1 win over Venezuela.
It was not all bad news for the hosts though; Brazil won gold in men's goalball and wheelchair basketball.
The final of the men's goalball finished 12-2 against Argentina, whilst Colombia took bronze, beating Mexico 10-6.
Throughout the tournament, Emerson Silva was one of Brazil's key players. After the match he said: "It was a game in which we came out more aggressively than in the first round, but we were able to apply our style and managed to liquidate the match in the beginning of the second period. I would also like to say to anybody who has any type of deficiency, even if it is something of a more minor level: find a sport to play. Sports is one of the best things there is and something that will help you for your whole life in a lot of different ways. Find a sport to play, don't be sedentary."
Gold in wheelchair basketball was secured for the hosts through a 40-30 win over Mexico. Argentina got the better of Colombia 60-38 for bronze.
Brazil finished top of the medals table with 66 golds, 41 silvers and 32 bronzes. They were followed by Colombia (47 golds), Argentina (22 and 30 silvers) and Mexico (22 and 29 silvers).
---------------
Sao Paulo 2017 featured a record over 800 athletes from 19 countries competing across 12 sports: athletics, boccia, football 5, football 7, goalball, judo, powerlifting, sitting volleyball, swimming, table tennis, wheelchair basketball and wheelchair tennis.
The last edition at Buenos Aires 2013 attracted more than 600 athletes from 16 countries, who competed across 10 sports. Brazil topped the medal table and 15 countries reached the podium at least once.
Barquisimeto, Venezuela, staged the inaugural edition in 2005, with athletes from 10 countries competing, whilst a total of 14 countries attended the event in Bogota, Colombia, in 2009.
For more information, visit Sao Paulo 2017's website.