Youth Parapan American Games open in Sao Paulo
The Opening Ceremony of the fourth Youth Parapan American Games took place in Sao Paulo on Monday (20 March). The event will run until 25 March.
20 Mar 2017
Imagen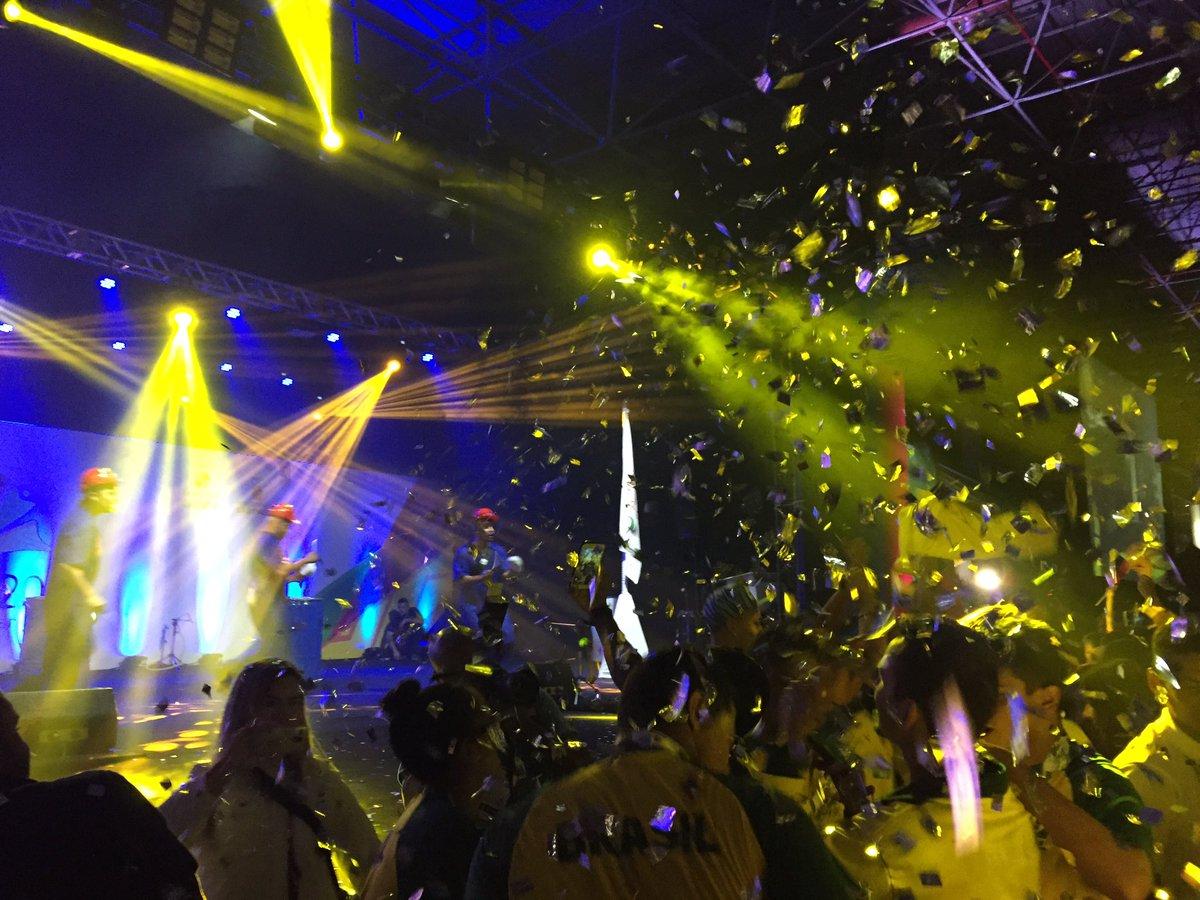 ⒸSao Paulo 2017
By IPC
A typically colourful and entertaining Brazilian style Opening Ceremony officially opened the fourth Youth Parapan American Games at the Exhibition Pavillion of the Anhembi Events Center in Sao Paulo, Brazil, on Monday (20 March).
More than 800 athletes aged 12-20 years-old from 19 countries are gathered in the Brazilian city for the event which features 12 sports. The event begins just six months after the conclusion of Rio 2016 Paralympic Games and will run until Saturday (25 March).
The ceremony began with the playing of the Brazilian national anthem, which was later followed by the Paralympic anthem.
Brazilian Paralympic Committee (CPB) President Andrew Parsons opened the speeches.
"Many athletes are competing at their first international event, the first step towards Lima 2019, Tokyo 2020 and Paris or Los Angeles 2024," said Parsons who is also IPC Vice President.
"The Brazilian Paralympic Committee has a strong commitment with the region. We make the Brazilian Paralympic Centre available for all athletes in the Americas. This is your (athletes from the Americas) Centre as well.
"I wish the athletes can live this event with loyalty, respect and team spirit. But above all, that they can make new friends and live unforgettable moments."
He was then followed on stage by Americas Paralympic Committee (APC) President Jose Luis Campo who declared the Youth Parapans open.
"Many of the world's best Paralympians train and compete at the outstanding Brazilian Paralympic Training Centre, a tremendous legacy of the Rio 2016 Paralympic Games," said Campo, who was re-elected as APC President on Saturday.
"I am confident these fantastic surroundings will inspire athletes to deliver the best performances possible. Sao Paulo 2017 will build on the success of Latin America's first Paralympics and continue to raise awareness of the Paralympic Movement in this continent."
Campo also offered words of encouragement to the young athletes on how they could go on to become Proud Paralympians.
"The Tokyo 2020 Paralympic Games may just be three and a half years away, but athletes you should not see them as out of reach. You should be hugely motivated that many athletes who have competed in this event, starting with the first edition in Venezuela in 2005, have gone onto not just compete at the Paralympics, but win medals on the biggest stage of all.
"Here in Sao Paulo you can learn more about how to follow in their footsteps, receiving advice and training on what it takes to be a top athlete both on and off the track through 'Proud Paralympian', the International Paralympic Committee's athlete educational programme."
During the Ceremony, the Parapan American athlete oath was taken by Brazilian sitting volleyball player Edwarda de Oliveira Dias. Brazilian football 5-a-side coach Fabio Vasconcelos took the oath on behalf of coaches whilst Federico Nantes read the oath of behalf of the officials.
The Opening Ceremony was attended by International Paralympic Committee (IPC) President Sir Philip Craven and a number of leading Brazilian Paralympians. Amongst them was Brazil's most decorated Paralympian Daniel Dias, who won nine medals at the Rio 2016 Paralympics, including four golds. He was joined by track stars Yohansson Nascimento and Veronica Hipolito - who herself won several titles at the 2013 Youth Parapan American Games in Buenos Aires, Argentina –, table tennis player Bruna Alexandre, judoka Alana Maldonado and boccia player Evani Calado.
Earlier in the day, the first sporting action took place in Football 7-a-side. In the opening fixtures, Argentina hammered Venezuela 5-1 in Group A, whilst Brazil defeated Colombia 2-1 in Group B.
Argentina is joined by Venezuela and Panama in Group A, whilst Brazil, Colombia and Chile make up Group B. The top two teams from each group will advance to the semi-finals.
The 12 sports at Sao Paulo 2017 are athletics, boccia, football 5, football 7, goalball, judo, powerlifting, sitting volleyball, swimming, table tennis, wheelchair basketball and wheelchair tennis.
The last edition at Buenos Aires 2013 attracted more than 600 athletes from 16 countries, who competed across 10 sports. Brazil topped the medal table and 15 countries reached the podium at least once.
Barquisimeto, Venezuela, staged the inaugural edition in 2005, with athletes from 10 countries competing, whilst a total of 14 countries attended the event in Bogota, Colombia, in 2009.
For more information, visit Sao Paulo 2017's website.