Chefs de Mission arrive in Sochi for pre-Games seminar
19 Mar 2013
Imagen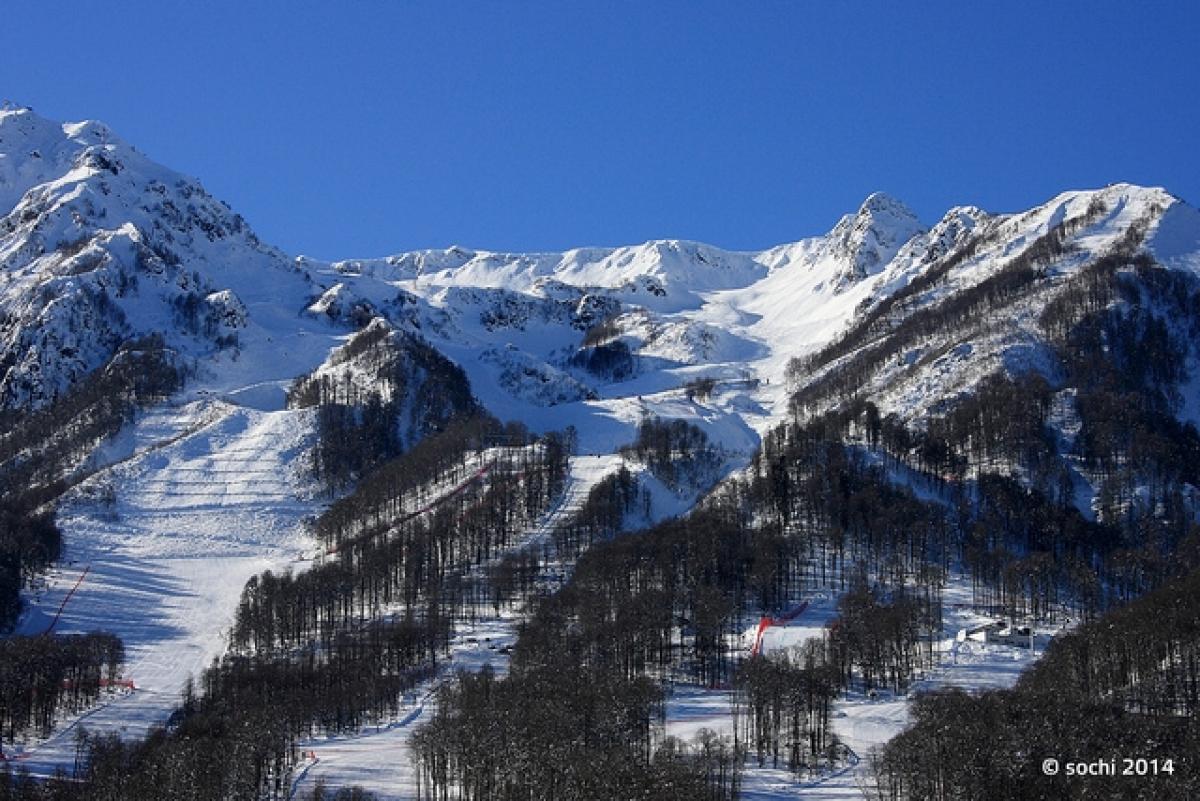 ⒸFlickr-Yahoo
"The week ahead is vitally important for all NPCs preparing to take part in next year's Paralympic Winter Games in Sochi."
Chefs de Mission and representatives of 36 National Paralympic Committees (NPCs) will be in Sochi, Russia this week to receive an update on preparations for the Sochi 2014 Paralympic Winter Games.
The Games begin in less than one year's time and are set to be the biggest yet with around 700 athletes from 45 nations competing in 72 medal events across five sports.
As part of the build-up to the Games, the Sochi 2014 Organising Committee and IPC are organising an event for Chefs de Mission to learn more about what they can expect upon arrival in Sochi next year.
On 19 March, representatives from 22 NPCs will take part in a half day Chef de Mission Workshop organized by the IPC Academy, the International Paralympic Committee's (IPC) education partner. The workshop aims to train and up-skill new and interested team leaders to give them an idea of their responsibilities ahead of next year's Games.
The workshop will cover various areas such as Roles and Responsibilities of Chefs de Mission, the Qualification of Athletes, Entries, Communications and Travel.
Then from 20-22 March, the Chefs de Mission Seminar will take place, giving NPC representatives an opportunity to receive updates and valuable information on various areas from representatives of the Sochi 2014 Organising Committee as well as from the IPC.
Areas to be covered amongst others include Accommodation, Accreditation, Sport Entries, and Ticketing. Chefs de Mission will also take a tour of the venues that will be used for next year's Games.
Xavier Gonzalez, IPC CEO, said: "The week ahead is vitally important for all NPCs preparing to take part in next year's Paralympic Winter Games in Sochi.
"I'm delighted that this will be the most well attended Chef de Mission event for a Winter Games which underlines the growth of the Paralympic Movement.
"Next year's Paralympics stand to feature three countries who will potentially make their Winter Games debuts in Sochi should they have athletes or teams who qualify. I wish Brazil, Turkey and Uzbekistan all the best with their final preparations."
Dmitry Chernyshenko, the President and CEO of Sochi 2014 Organizing Committee, said: "Our preparations for the Games in less than a year continue at a fantastic pace. This important visit will give the Chefs de Mission an important opportunity to witness our progress to the most innovative Winter Games ever as we prepare to welcome hundreds of athletes and coaches to Sochi.
"The recent Paralympic test events have clearly demonstrated our ability to deliver major events. They have been an excellent opportunity for our volunteers to see competitive action as well as inspiring young Russians to try out different Winter sports. The Chefs de Mission will witness how we are creating a true barrier-free environment in Sochi and beyond so that everyone will get a change to enjoy the Games."
The Sochi 2014 Paralympic Winter Games will take place from 7-16 March next year. The five sports athletes will compete in are alpine skiing, biathlon, cross country skiing, ice sledge hockey and wheelchair curling. Para-snowboard will make its debut at the Games and will form part of the alpine skiing programme.
Related Images