IPC Governing Board elections booklet published
All IPC Members allowed to vote in elections that will take place on 24 November.
23 Sep 2013
Imagen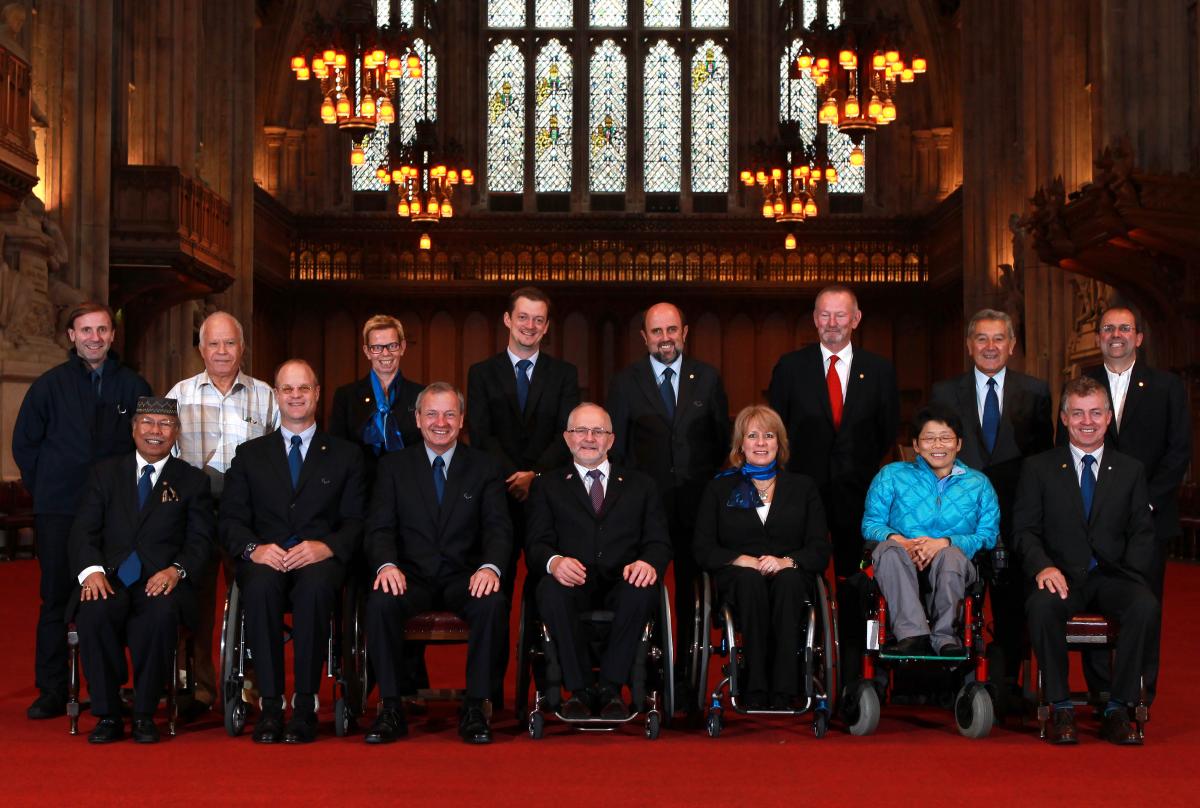 ⒸGetty Images
By IPC
Ahead of November's International Paralympic Committee (IPC) General Assembly in Athens, Greece, the IPC has published the nominations booklet presenting the manifestos of all candidates standing in the IPC Governing Board elections.
On 24 November, during the General Assembly, all IPC members – consisting of National Paralympic Committees, International Sport Federations, International Organisations of Sport for the Disabled (IOSDs) and Regional Organisations - will be invited to elect one President, one Vice President and 10 Members at Large.
In late August, the IPC announced a total of 31 nominations for 28 candidates, with three candidates nominated for two positions. Since then however, Alan Dickson, who is standing for IPC President, has withdrawn his nomination for Member at Large, as has Saad Alazma of NPC Kuwait.
This means that for the elections, there are 29 nominations for 27 candidates – two for President, two for Vice President and 25 for Member at Large positions.
The Governing Board will consist of one President, one Vice President and 10 Members at Large. In addition Todd Nicholson, Chairperson of the IPC Athletes' Council and Xavier Gonzalez, IPC Chief Executive Officer, are ex-officio members of the Governing Board.
The nominees for all roles, listed in alphabetical order, are as follows (Nationality and nominating body in brackets):
For IPC President (one to be elected)
• Sir Philip Craven (GBR – NPC Great Britain)
• Alan Dickson (GBR – CPISRA)
For IPC Vice President (one to be elected)
• Ann Cody (USA – NPC USA)
• Andrew Parsons (BRA – NPC Brazil)
For IPC Members at Large (10 to be elected)
• Zainal Abidin Abu Zarin (MAS - NPC Malaysia)
• Mohamed Alhameli (UAE – NPC United Arab Emirates)
• Masoud Ashrafi Khozani (IRI - NPC Iran)
• Michael Barredo (PHI – IBSA)
• Prof. Jose Luis Campo (ARG – NPC Argentina)
• Ann Cody (USA – NPC USA)
• Abass Ben Djobo (TOG – NPC Togo)
• Rita van Driel (NED – NPC Netherlands)
• Monday Ochuko Emoghavwe (NGR - NPC Nigeria)
• Ali Harzallah (TUN – NPC Tunisia)
• Anne d'leteren (BEL – NPC Belgium)
• Patrick Jarvis (CAN – NPC Canada)
• Duane Kale (NZL – NPC New Zealand)
• Ratko Kovacic (CRO – NPC Croatia)
• Vladimir Lukin (RUS – NPC Russia)
• Jairus Mogalo (KEN – NPC Kenya)
• Kyung-won Na (KOR – NPC Korea)
• Andrew Parsons (BRA – NPC Brazil)
• John Petersson (DEN – NPC Denmark)
• Dr. Karl Quade (GER – NPC Germany)
• Leonel da Rocha Pinto (ANG – NPC Angola)
• Miguel Sagarra (ESP – NPC Spain)
• Wesley Worrell (BAR - NPC Barbados)
• Yasushi Yamawaki (JPN – NPC Japan)
• Jia Yong (CHN – NPC China)
An IPC Electoral Commission was appointed consisting of Linda Mastandrea, Chairperson, and Mike Peters and Carla Qualtrough as Members. All three are members of the IPC Legal and Ethics Committee and will ensure that all candidates adhere to the IPC Code of Conduct for Candidates to Governing Board Election between now and 24 November when the elections take place.
Further details about November's IPC General Assembly can be found at 2013 IPC General Assembly events page.