London 2012 Stakeholders to Share Delivery Lessons
The IPC, LOCOG, government ministers and other sponsors and partners for London 2012 will take part in the IPC Academy's three-day experience programme.
02 Aug 2012
Imagen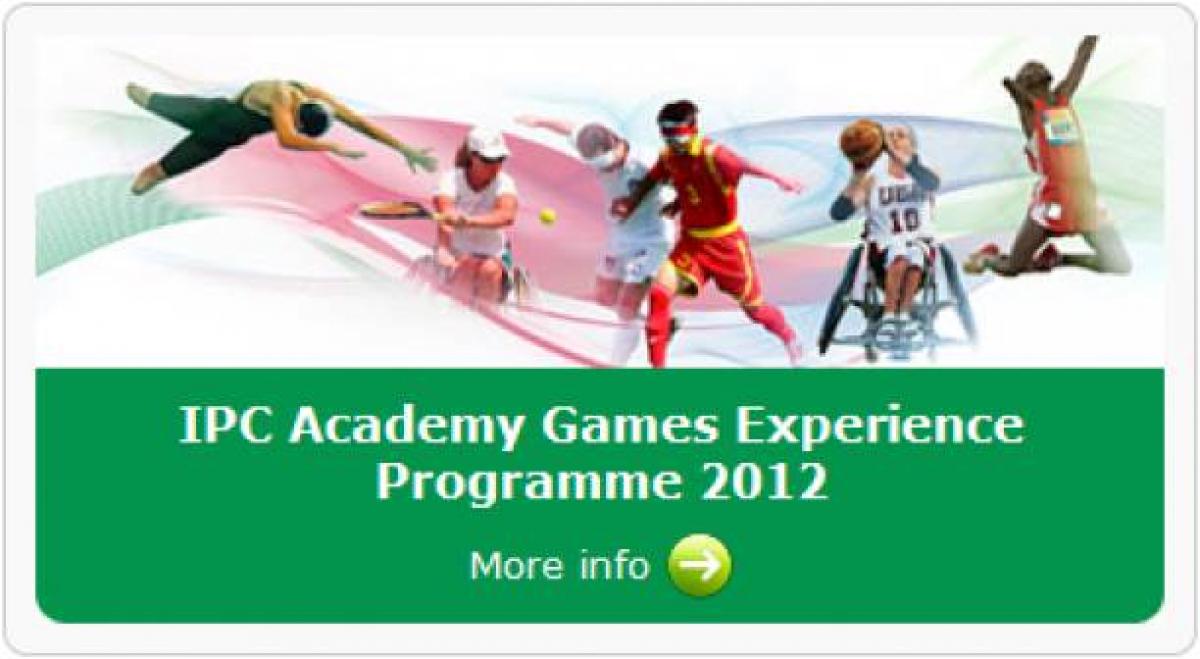 By IPC
"There are many lessons to be drawn from London 2012, and as an educational legacy we hope to share many of these with those either staging future events – such as Sochi 2014 or Rio 2016 - or considering staging a major sporting competition."
Three day programme (3-5 September) in London hosted by the International Paralympic Committee (IPC) Academy offers governments, bidding and candidate cities, sporting events organisers and those in the associated supply chain and in-depth understanding of core aspects of large scale event delivery.
High profile stakeholders integral to bringing the London Olympic and Paralympic Games to life are to come together to share their learning and expertise at the IPC Academy's three day 'Games Experience Programme' next month.
Government Ministers join representatives from the International Paralympic Committee (IPC), London Organising Committee (LOCOG), Transport for London (TfL), sponsors, partners and international industry experts to offer attendees a unique insight into the delivery of multi-sport events.
The Games Experience Programme is an opportunity for governments, bidding and candidate cities, and those involved in the Paralympic Games supply chain to gain an in-depth understanding of the complexities involved in delivering the second biggest sporting event in the world. The programme includes a comprehensive overview of all core aspects of event delivery, from city strategy, to human resources, technology, infrastructure and accessibility.
Delegates will be provided insights through venue tours, and the chance to engage in person with industry experts and those integral in bringing London 2012 to life. The UK Government shall offer their perspective on hosting the Games in a Ministerial address, alongside IPC President Sir Philip Craven, Transport for London chief Peter Hendy, LOCOG's HR Director Jean Tomlin, and Rio's Mayor Eduardo Paes.
The programme is primarily targeted towards national and regional government agencies with a remit to enhance trade and investment through the major event industry. Companies with a sport business portfolio will also greatly benefit from the programme.
Sir Philip Craven, IPC President said: "After years of careful planning, I'm sure the London Olympic and Paralympic Games will be a huge success. To stage an event of this magnitude requires an incredible amount of preparation and planning across many organisations. There are many lessons to be drawn from London 2012, and as an educational legacy we hope to share many of these with those either staging future events – such as Sochi 2014 or Rio 2016 - or considering staging a major sporting competition."
Peter Hendy, Commissioner of Transport for London, adds: "Ensuring the London transport network is able to accommodate the influx of visitors to the capital and still keep London moving during the Games has been a massive operation involving a huge network of partners. We are very pleased to be able to share our insights with a wider audience at the IPC Academy's Games Experience Programme, so we can support governments and cities hosting similar events in the future to develop the infrastructure and knowledge to deliver success."
Related Images