New Edition of The Paralympian Magazine is now Online
02 Apr 2012
Imagen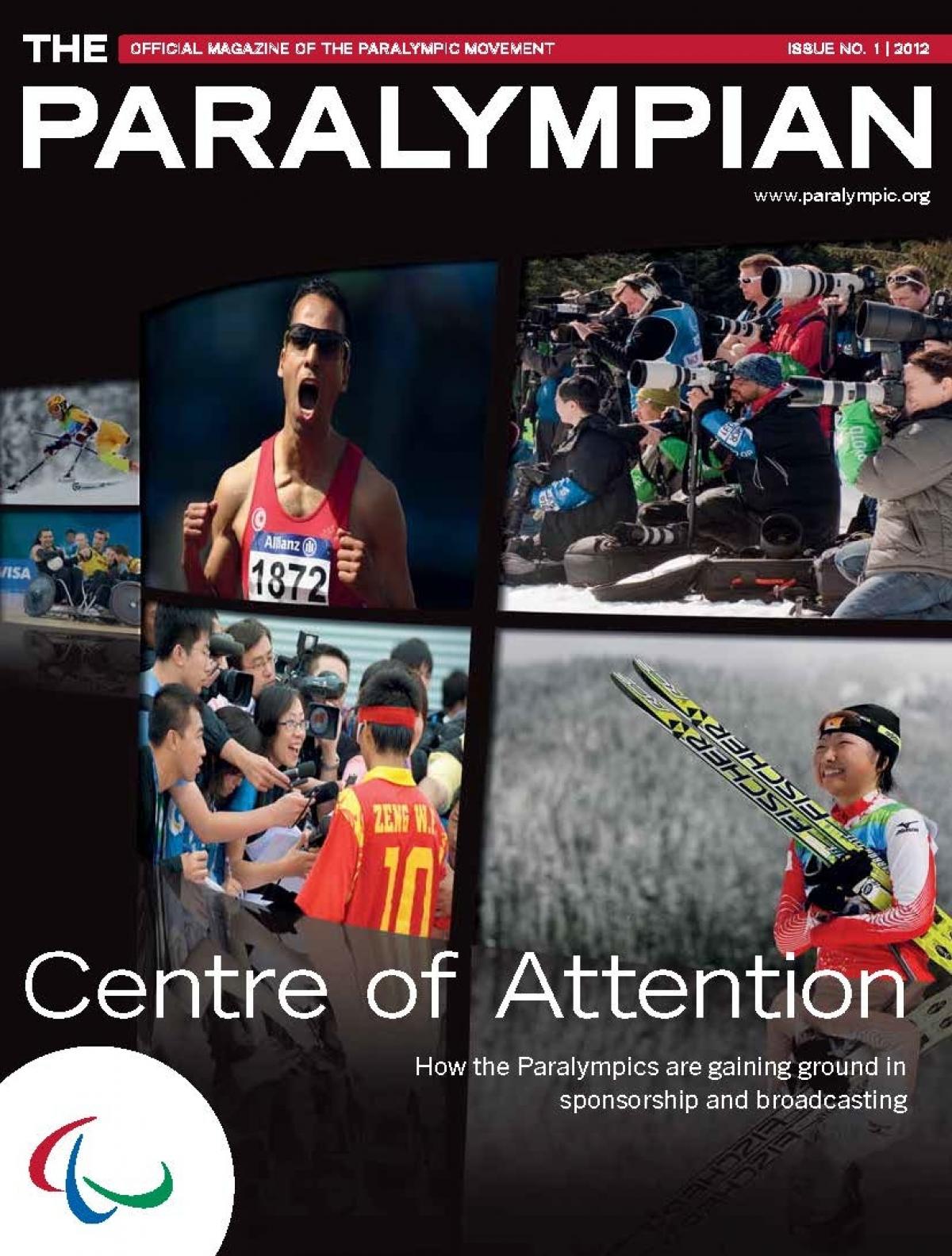 The London 2012 Paralympic Games is expected to accumulate four billion TV viewers worldwide, and 6,000 media representatives
The first edition of 2012 of the International Paralympic Committee's (IPC) award winning magazine, The Paralympian has been published online at www.paralympic.org.
This edition is bursting at the seams with sports news and images, giving readers a taste of what is to come this year at the London 2012 Paralympic Games and also at the Sochi 2014 Paralympic Winter Games.
It gives readers an insight into 10 of the 20 London 2012 Paralympic Sports giving details about medal contenders, classification, venues and ticket availability. This edition focuses mainly on team sports and includes a profile on Football 5-a-Side, Goalball, Football 7-a-Side, Wheelchair Rugby, Wheelchair Basketball and Sitting Volleyball, as well as, Boccia, Para-Equestrian, Para-Table Tennis and Sailing.
The next edition will focus on the 10 remaining sports that will be practiced in the British capital later this year.
As usual there are also updates on the London 2012, Sochi 2014 and Rio 2016 Paralympic Games.
The feature article of this issue is all about the growing commercial success of the Paralympics and its appeal to broadcasters. The London 2012 Paralympic Games is expected to accumulate four billion TV viewers worldwide, and 6,000 media representatives will report on them from the British capital. This increased media attention is making the Paralympic brand ever more attractive to sponsors, and The Paralympian takes a look at how some National Paralympic Committees are capitalizing on this.
If you decide to view the Paralympian online, you might want to flick to page 12 of the magazine, where we've given you the lowdown on the coolest parts of the newly launched paralympic.org, including where to find past issues of The Paralympian.
USA's women's Sitting Volleyball team is profiled in this edition, and the Medical and Science section is all about Anti-Doping.
The NPC profile is Hungary, which will hope to make its mark in Wheelchair Fencing, Table Tennis and Swimming at the London Games.
To view the latest edition of The Paralympian, please go to http://bit.ly/HrRv7A