Wheelchair dance sport world champs to take place in Tokyo
10 Sep 2013
Imagen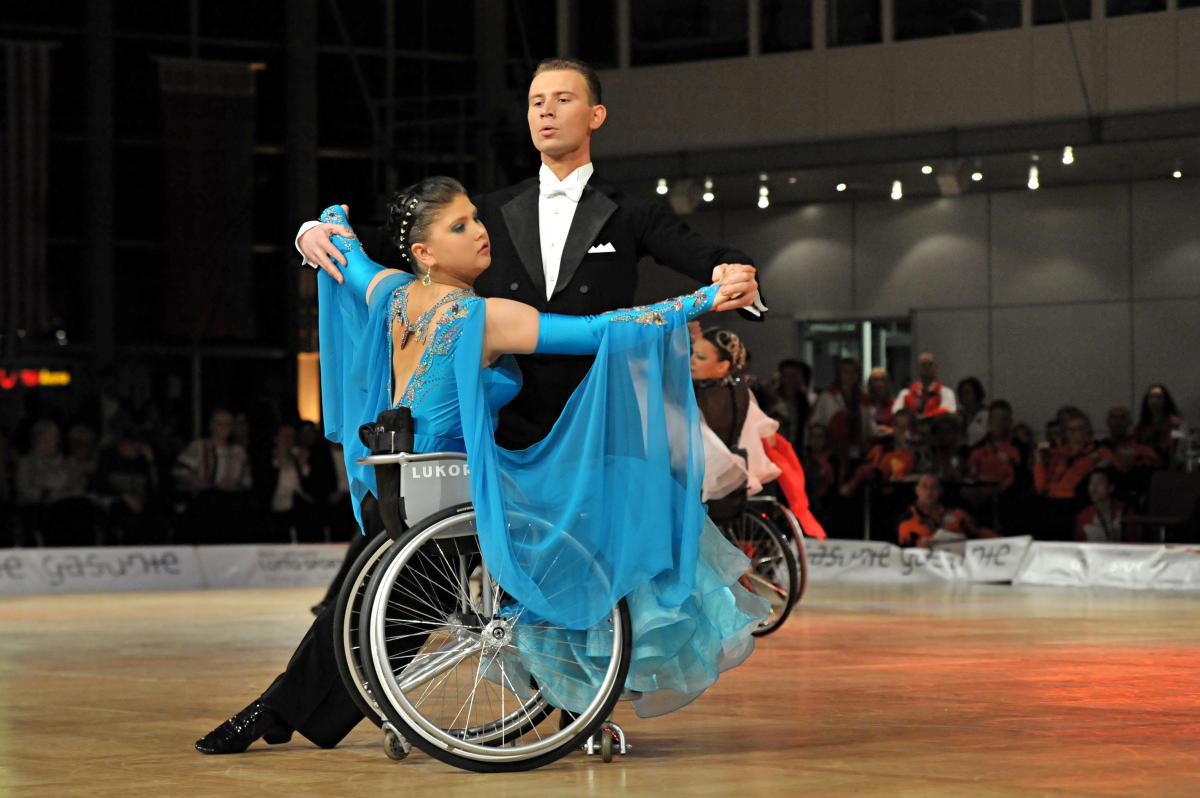 ⒸMaike Helbig
By IPC
"The venue has a long pedigree in terms of sporting heritage and will provide a great setting for wheelchair dance sport athletes to showcase their incredible talents to the world."
The International Paralympic Committee (IPC) has announced that the IPC Wheelchair Dance Sport World Championships will take place at the Komazawa Olympic Park in Tokyo, Japan from 7-8 December 2013.
Featuring over 200 athletes from 26 countries the competition is expected to feature more dancers than the last world championships, which were held in Hannover, Germany in 2010. It will also be the first major international para-sport competition to be held in Tokyo since it was announced as the host city for the 2020 Olympic and Paralympic Games.
The 2013 world championships will showcase eight medal events across duo and combi styles in Latin and standard forms, and will be organised locally by the Japanese Wheelchair Dance Sport Federation.
The competition will be held in the Komazawa Olympic Park Gymnasium, which was used as the main venue for wrestling at the 1964 Olympic and Paralympic Games and has since hosted national competitions such as table tennis, aerobics, volleyball, futsal, handball, fencing and cheerleading.
IPC Chief Executive Officer Xavier Gonzalez said:
"We are delighted to be working with the Japanese Wheelchair Dance Sport Federation to organise these world championships.
"The venue has a long pedigree in terms of sporting heritage and will provide a great setting for wheelchair dance sport athletes to showcase their incredible talents to the world."
Chairperson of the Local Organising Committee, Kazuo Aichi said:
"We are proud to host the 2013 IPC Wheelchair Dance Sport World Championships.
"Wheelchair Dance Sport has a unique character and we look forward to welcoming the best dancers from all over the world who will come to compete at the highest level.
"We will ensure that we put on the best possible competition and that athletes and teams will feel welcomed to this great city."
In Hannover in 2010, 120 athletes from 21 countries took part. Dancers from Mexico, Ukraine, Russia, Belarus and Poland all topped the podium, with Austria, Germany, Italy and Slovakia also collecting medals over the two days of competition.
Duo dance style sees both dancers use wheelchairs, whilst Combi sees one dancer use a wheelchair and the partner is able-bodied and stood.