Imagen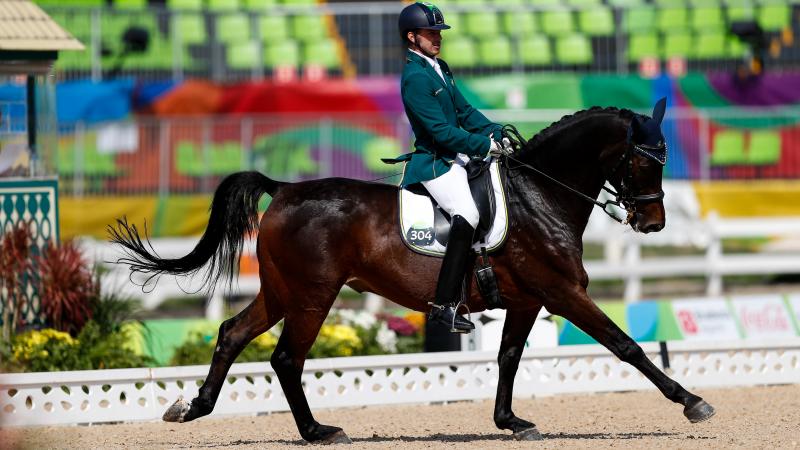 Rodolpho Riskalla
Equestrian
Rodolpho Riskalla picked up two silver medals at his World Equestrian Games debut in Tryon, USA, thus cementing his position as one of the sport's breakout stars.
His progress to his first World Equestrian Games received a boost in May 2018 after his strongest showing yet at an international competition. Riding Don Henrico in the grade IV competition in Mannheim, Germany, Riskalla took the top spot in two out of the three tests he rode (the team test and individual), and third place in the freestyle.
His recent success comes after his Paralympic debut on home soil in 2016.
Riskalla clocked up two top 10 finishes in the competition's grade III. That was an impressive performance given that he only decided to compete in the months leading up to the Paralympics.
Riskalla comes from Brazil's first family of dressage – his mother is a top coach in the sport. For years he represented his country on the global stage before deciding to retire and concentrate on his work in one of Paris's top fashion houses.
However, after travelling home to Brazil following the death of his father, Riskalla contracted bacterial meningitis which resulted in the amputation of the ends of both legs, his right hand, and some fingers from his left. He took up Para dressage in January 2016, determined to qualify for the Games. He was named the recipient of the Federation Equestre Internationale's (FEI) Against all Odds award for 2016 as a result.