Imagen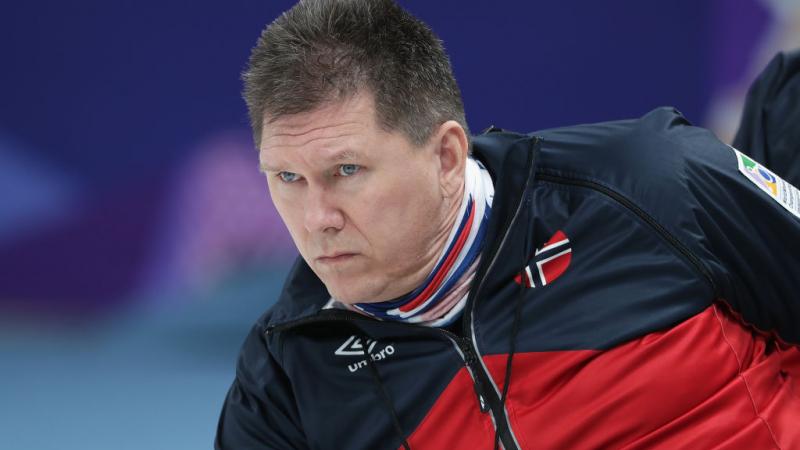 Rune Lorentsen
Wheelchair Curling
Lorentsen skipped Norway all the way to the gold medal game against China at PyeongChang 2018 but lost 6-5.
There was still joy for Lorentsen, as he finally captured the Paralympic medal that had eluded him after captaining Norway at every Games since the sport was included at Torino 2006. It goes well with his three World Championship gold medals.
After the PyeongChang 2018 final, Lorentsen commented about his return to the sport: "If I'm healthy and my wife lets me, I might go for that gold. But at least I'm going to the next worlds, that's for sure. Then we have to see forward."
Lorentsen helped guide Norway out of the World Championships B-Pool in 2015 into the A-Pool, where they faced Russia for the gold medal. Despite losing that Championships, Norway came back to shock Russia in 2017 and take their first World Championship title in nearly a decade.
A former international table tennis player, Lorentsen switched to curling after being invited to a try out in 2004. He still plays table tennis as a hobby, saying it is excellent training for coordination.